Is One Group Australasia the best solar installer for you?
We've collected thousands of installer reviews to make sure your search for solar is safe & hassle-free.
Click 'Compare 3 Quotes' below to make sure that you're getting a good deal.
About One Group Australasia (Solar Company)
Level 14, 167 Eagle st, Brisbane. 4000

0738542394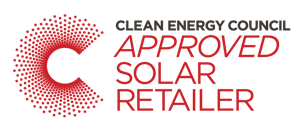 Our Energy Advisors right through to our installers are experts to deliver the highest standard of advice and workmanship to you. Massively reduce your energy bills for the future, knowing that you've invested with the right team to generate your own power. We only recommend, provide and install the highest quality solar panels, inverters and monitoring.
One Group Australasia - Solar Panel Brands
Qcell, Longi, Risen, JA and REC.
One Group Australasia - Inverter Brands
Fronius, Sungrow, Solar Edge and Growatt.
One Group Australasia - Solar Battery Brands
LG and Tesla.
Solar Power
Hybrid Solar
Solar Hot Water
Off Grid Solar
Solar Maintenance/Upgrades
Commercial Solar installations
Read One Group Australasia Customer Reviews
Sunday 13th December, 2020
Gabby Smith from Queensland
Gabby Smith recommends One Solar . 1dtc3i StDdecaShembstecr f2s0n2t0r atupdeo 07if:nnl5sor0ttdted · Thank you to the team for the wonderful job, we look forward to watching our power bill decrease and excited for saving money. You guys were very professional and Easy to deal with from start to finish .
Thursday 3rd December, 2020
Josh from Queensland
easy from quote to install
Wednesday 2nd December, 2020
Francis from Queensland
5 star service
Tuesday 1st December, 2020
Jaz Bayliss from Queensland
The team from one solar were amazing! Dan has been so helpful throughout the whole process. We are so keen to see our savings going forward
Sunday 29th November, 2020
Iris from Queensland
Would use One Solar again
Thursday 12th November, 2020
Georgina Liopyris Vulinovich from Queensland
I just had my Solar panels installed by these guys a couple days ago and I am so happy with there service. From start to finish they did a great job. Professional and organised!! I fully recommend them!!
Tuesday 10th November, 2020
Troy Baker from Queensland
Big thank you to everyone at one solar for their amazing effort in getting my Solar installed. Special thank you to Arron our installer where nothing was to hard and everything was done to perfection. Thanks again One Solar
Monday 2nd November, 2020
William Horsfall from Queensland
Thanks to the team for installing my new system , I had so many people tell me they couldn't get out to see me cause I live in a rural area but the team at One Solar made no excuses and got the job Done . Well done guys
*Please note that supplier ratings, reviews, and opinions shared on yoursolarquotes.com.au are the opinions of the reviewers alone and do not reflect the views or opinions of Your Solar Quotes. Read more at our Terms & Conditions under 'Installer Reviews.'
One Group Australasia Top Solar Service Locations