About Nectr (Solar Company)
Level 25, NorthPoint Tower, 100 Miller Street North Sydney NSW 2060

0419737156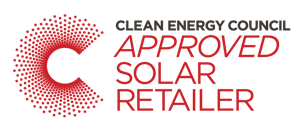 Solar Power
Hybrid Solar
Solar Hot Water
Off Grid Solar
Solar Maintenance/Upgrades
Commercial Solar installations
Read Nectr Customer Reviews
Wednesday 2nd December, 2020
Wilbur from New South Wales
Exceptional customer service. Highly recommended.
Friday 13th November, 2020
Samantha Morris from New South Wales
5 stars
Sunday 9th August, 2020
Stephen from New South Wales
This is an easy 5 stars from me. Great offers. Super friendly staff. Its nice to know there are still energy companies with some heart.
*Please note that supplier ratings, reviews, and opinions shared on yoursolarquotes.com.au are the opinions of the reviewers alone and do not reflect the views or opinions of Your Solar Quotes. Read more at our Terms & Conditions under 'Installer Reviews.'
Nectr Top Solar Service Locations