About Natural Technology Systems (Solar Company)
82B Prospect Rd, Prospect SA 5082, Australia

0883447298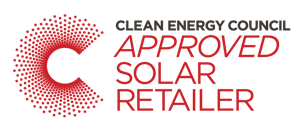 Solar Power
Hybrid Solar
Solar Hot Water
Off Grid Solar
Solar Maintenance/Upgrades
Commercial Solar installations
Read Natural Technology Systems Customer Reviews
Thursday 4th March, 2021
Shane Fullston from South Australia
Seldom have I had such high quality service as I received from these guys, Having purchased a system from them in 2006, I noticed a drop in output, I rang them, they came, inspected and advised all at no charge. Now that''s Service, Highly recommended.
Monday 19th October, 2020
EUGENE PORTELLI from South Australia
Great service, good communication throughout the whole process, great product knowledge. Helped me to get the right system for my needs. Cheers guys.
Sunday 18th October, 2020
Marketa Berryman from South Australia
Great reliable and highly professional service. I can highly recommend Peter and his team for any solar power solutions.
Friday 9th October, 2020
Rosemary Sparrow from South Australia
Peter was great , having a new build and being able to liaise to order the correct meter box for my electrician to install. Easy to organise installation and product is fantastic.
Tuesday 6th October, 2020
Linton Smith from South Australia
We had issues with not receiving our production results by email. After contacting Ritchie at ITS, we were able to sort out the issue and remedy the problem. Well done and thanks Ritchie.
*Please note that supplier ratings, reviews, and opinions shared on yoursolarquotes.com.au are the opinions of the reviewers alone and do not reflect the views or opinions of Your Solar Quotes. Read more at our Terms & Conditions under 'Installer Reviews.'
Natural Technology Systems Top Solar Service Locations