Is MPB Electrical the best solar installer for you?
We've collected thousands of installer reviews to make sure your search for solar is safe & hassle-free.
Click 'Compare 3 Quotes' below to make sure that you're getting a good deal.
About MPB Electrical (Solar Company)
2/3 Roanoak Ct, East Bendigo VIC 3550, Australia

0354442898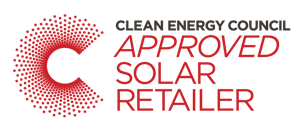 MPB Electrical was established in 2003 and is a family owned business. We are a Clean Energy Council Solar Retailer as well as CEC accredited installers. MPB believes in the power of the sun and our business is helping people harness its energy all around the region. We offer complete solar installations to suit your requirements utilising premium photovoltaic technology to wire up your home or business to a free and renewable power source.
MPB Electrical - Solar Panel Brands
Seraphim, Trina, Canadian Solar and LG
MPB Electrical - Inverter Brands
Goodwe, Fronius and Solis
Solar Power
Hybrid Solar
Solar Hot Water
Off Grid Solar
Solar Maintenance/Upgrades
Commercial Solar installations
Read MPB Electrical Customer Reviews
Wednesday 26th February, 2020
Brian Bauch from Victoria
Great service and amazing staff
Sunday 4th March, 2018
Gum Nuts from Victoria
Highly professional and extremely capable electricians. Exceptional service and very knowledgeable. The owner is trustworthy, honest and has in excess of 25 years experience in the trade..
Tuesday 30th January, 2018
Learn PRN from Victoria
We had MPB out to fix our lights, and they were great. They were determined to figure out and fix the issue, and kept us informed as they did it. Highly recommend.
*Please note that supplier ratings, reviews, and opinions shared on yoursolarquotes.com.au are the opinions of the reviewers alone and do not reflect the views or opinions of Your Solar Quotes. Read more at our Terms & Conditions under 'Installer Reviews.'
MPB Electrical Top Solar Service Locations