About Lumenaus Solar and Battery Systems (Solar Company)
98 Hattam St, Golden Gully VIC 3555, Australia

0407888531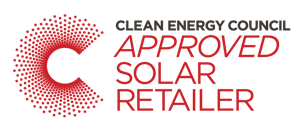 Lumenaus Solar & Battery Systems specializes in the Sale & Installation of Premium-level Quality LG Commercial Solar Panel systems throughout Melbourne Metro & Bendigo. Over the last 5 years we have gained high-level experience & expertise in all aspects of Commercial Solar PV Sales, Project Design & Engineering, and Project Management. We are a Clean Energy Council (CEC) Accredited Solar Retailer. Our Director, Michael Califano, is a Clean Energy Council (CEC) Accredited Solar Designer and fully Qualified Finance Broker, holding memberships with MFAA and AFCA, we can arrange low interest asset finance solutions for our commercial solar clients. Lumenaus Solar provides each client with a detailed energy usage analysis, solar energy production forecast based on historical weather data, and an in-depth financial model to predict an accurate expected outcome in terms of return on investment. We ensure each Solar PV project is carried out in a professional, diligent manner and we adopt a client-focused approach, which is naturally expected from us by LG Electronics as one of their trusted Commercial Partners.
Lumenaus Solar and Battery Systems - Solar Panel Brands
LG Solar Panels LG NeON2 LG MonoX
Lumenaus Solar and Battery Systems - Inverter Brands
SolarEdge Fronius
Lumenaus Solar and Battery Systems - Solar Battery Brands
Tesla Powerwall
Solar Power
Hybrid Solar
Solar Hot Water
Off Grid Solar
Solar Maintenance/Upgrades
Commercial Solar installations
Read Lumenaus Solar and Battery Systems Customer Reviews
Monday 11th January, 2021
Sal Sansonetti from Victoria
We were pleased with the level of personalized service provided to us by Michael, in terms of arranging the appropriate finance facility and electrical compliance work, as well as his continued follow up with us to ensure we were satisfied with the results & energy savings produced by our system.
Monday 11th January, 2021
Abdullah Allabadi from Victoria
HM.Clause Pacific decided to engage Michael from Lumenaus Solar & Battery Systems to install a 100kW Solar Power System in March 2019. We found that Michael stood out from the other companies, he was very knowledgeable, experienced and passionate about his work
Monday 11th January, 2021
Brendan Kenna from Victoria
A significant element to Michael's successful tender was in the value for money the school received, quality of equipment he offered and the professional and diligent manner in which he replied to emails or calls pertaining to the Solar for Schools Program.
Monday 11th January, 2021
Samuel White from Victoria
Michael's attention to detail and commitment to deliver on project outcomes is outstanding. In my experience he personally oversaw the project delivery, ensuring it met both my high expectations and exceeded the electricity savings forecasted."
Monday 11th January, 2021
Ryan Tabone from Victoria
We were most impressed with Michael's problem solving skills, particularly with his idea to design & fabricate a custom solar carport which would allow for the extra solar panels we needed, in addition to providing shelter to our client's vehicles whilst awaiting service in our sloping waiting bay
Thursday 10th May, 2018
Shellee from Victoria
I recently purchased solar panels system from Lumenaus. I had extremely prompt service and advice with the paperwork related to the government tariffs. Entire process was extremely smooth and Michael and his team were professional and very reliable. I would have full confidence in recommending Lumenaus to any customer contemplating the purchase of solar electricity.
Thursday 10th May, 2018
George Purvis from Victoria
I have to express my appreciation for the way our solar panels installation has been handled. On placing our order we stressed the importance of ontime delivery and you delivered! We can now look forward to enjoying the benefits that our new solar panels will provide. I am more than happy to confirm with prospective clients the attractiveness of dealing with Lumenaus
Thursday 10th May, 2018
Arben Tairi from Victoria
I just want to say how pleased I am with my new solar panels, inverters and batteries from Lumenaus, I was a bit unsure about which provider to go with but I felt the most confidence when dealing with Michael and going with him proved to be a great experience… So much so that I bought a second System for my Investment Property. Thanks Lumenaus
*Please note that supplier ratings, reviews, and opinions shared on yoursolarquotes.com.au are the opinions of the reviewers alone and do not reflect the views or opinions of Your Solar Quotes. Read more at our Terms & Conditions under 'Installer Reviews.'
Lumenaus Solar and Battery Systems Top Solar Service Locations