About Kobi Energy (Solar Company)
53 Rogers Ave, Wodonga VIC 3690, Australia

0400241944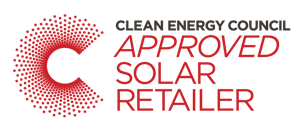 Kobi Energy Solutions is a local solar and electrical provider based in Albury Wodonga. We provide quality solar energy systems, so that our customers create their own energy, save money, and live more sustainably. We understand that every home and business is unique, which is why every system is individually designed to best meet the needs of our customers. A big part of this means ensuring a return on your investment within 3-5 years. Our Services: - Solar power - General electrical - Energy storage - EV charge stations - LED lighting - Off grid energy
Kobi Energy - Solar Panel Brands
We can supply most brands. The main panels we use are QCells, LG and TrinaSolar.
Kobi Energy - Inverter Brands
Fronius, SMA, SolarEdge, Enphase
Kobi Energy - Solar Battery Brands
Sonnen, LG Chem, Solar Watt
Solar Power
Hybrid Solar
Solar Hot Water
Off Grid Solar
Solar Maintenance/Upgrades
Commercial Solar installations
Read Kobi Energy Customer Reviews
Thursday 9th January, 2020
Shaun Donohue from Victoria
The team at Kobi Energy are excellent! From start to finish the entire team have been informative, knowledgeable and supportive with our solar needs. They worked with us on our recent solar install and we couldn't be happier. Great business to deal with!
Thursday 19th December, 2019
Troy Morey from Victoria
Absolutely wrapped with Luke and the Kobi Energy Solutions team. Luke made time that suited us on a weekend to come over and show as a few different options. From there it was a quick, easy and very professional install. Could not be happier with the outcome and we are now reaping the benefits of saving money. Thanks again Luke and Kobi for the awesome install.
Sunday 1st December, 2019
Pauline Mason from Victoria
Had our solar panels installed last week by Kobi Energy, couldn't be happier, they did a great job. Highly recommended.
Thursday 28th November, 2019
Glen Hutchy from Victoria
Great team. Everything we asked. Clear explanation and assistance with the process. Today our system produced in excess of 64kWh. Unbelievable. Don't bother looking elsewhere.
Tuesday 13th August, 2019
Des Brooker from Victoria
In July we had 21 Solar Panels provided and installed by Kobi Energy. We were impressed with their professional and helpful approach from our initial enquiry with Luke and agreeing to one of the 3 options, and the assistance we had from Steph in regard to claiming our Commonwealth and Victorian Rebates. Within days of our Rebate being approved we had an installation date confirmed. Justin (electrician) and Hayden (apprentice) who installed the units did an awesome job ensuring the panels were positioned to receive the maximum efficiency. We are delighted with the amount of power being generated and from 22nd to 26th August generating at least 30 kWh per day and our daily usage has only been 10 kWh daily. We look forward to the credits and are confident our investment will be recovered within 2-3 years. We have no hesitation in recommending Luke, Steph and their qualified installers in using their products and services.
Thursday 18th April, 2019
Craig Johnston from Victoria
premium equipment they are selling...great customer service...quality installation...will definitely recommend to others
Tuesday 2nd April, 2019
Brian Collins from Victoria
Great service, professional installation and connection service. These guys use the right equipment to save you and the environment. Great follow up service to ensure satisfaction. Highly recommend Kobi Energy Solutions.
Tuesday 12th February, 2019
Chris Gohe from Victoria
The Kobi team were excellent to deal with. They installed us a 6.5 KW system with Fronius Inverter and smart meter back in November. So far we have had really good performance and the install looks great! Highly recommend Kobi Energy Solutions to anyone looking into installing a solar system, they have great customer service and regularly check up to see how the system is going!
Sunday 11th November, 2018
Hannah Rae from Victoria
Great company!! Professional and caring. Helped us save $$$. The forefront of renewable energy. 10/10 would recommend.
Kobi Energy Top Solar Service Locations