About Jims Energy (Solar Company)
level 2 riverside quay, 1 southbank boulevard

0469892367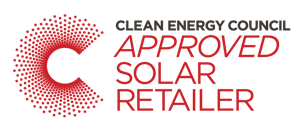 Solar Power
Hybrid Solar
Solar Hot Water
Off Grid Solar
Solar Maintenance/Upgrades
Commercial Solar installations
Read Jims Energy Customer Reviews
Monday 11th May, 2020
Samantha from Victoria
Can't fault Jim's Energy. Very professional and came to our home to assess our energy usage and design a system to suit our needs.
Thursday 21st June, 2018
Mike from Victoria
We purchased a 5.4 kw JA Solar panel with 5 kw Redback Technologies hybrid inverter & 4.8 kw battery system via the Yarra Energy Foundation. Granted it was a special deal for rural communities I did my research. I obtained 4 quotes all from local providers. The redback system best suited my needs. Jim's went above and beyond to answer my every nagging question and meet my specific requirements. A local well reputed installer was utilized as per my request. So far so good! We're very impressed with the results so far! In particular I've foumd Jack Egam and Paul Williams to be most accommodating despite my incessant questioning. What I would say is do your homework. Solar is a different proposition for every house and what Jim's offer may not suit your specific need. It did however suit us!
Wednesday 25th April, 2018
Winno from Victoria
We installed a 5KW system and the whole process has been easy and smooth from start to finish. The sales guy was great, the installation team and the supervision of the project was fantastic. Of course, the system is brand new but, if it runs as well as the project has gone so far, we are in for a great experience and years of trouble free performance.
Jims Energy Top Solar Service Locations