About JE Electrical Solutions (Solar Company)
5/25 Redwood Dr, Dingley Village VIC 3172, Australia

0395581878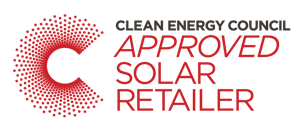 JE Electrical is a family owned electrical company. We have been providing superior electrical and solar PV services to the Melbourne metro and country areas for over 10 years. Our professional team is experienced and delivers a high standard in solar project management and will ensure that the project is delivered with maximum efficiency and effectiveness. We pride ourselves on employing exceptional people in a full time capacity and investing heavily in their training and development. We understand that people are paramount to the success of our business and employing local people enables our community to flourish.
JE Electrical Solutions - Solar Panel Brands
Jinko
JE Electrical Solutions - Inverter Brands
Growatt
Solar Power
Hybrid Solar
Solar Hot Water
Off Grid Solar
Solar Maintenance/Upgrades
Commercial Solar installations
Read JE Electrical Solutions Customer Reviews
Wednesday 17th February, 2021
Richard from Victoria
5 stars
Thursday 21st January, 2021
Trent Cummings from Victoria
The consultation with Jake and his team was exceptionally informative and gave us the confidence in the direction we wanted to head. The quote was clear and covered all our questions with the installation completed on time and with no fuss. The after sales service was prompt and precise which is very rare. We have can't recommend Jake enough as it was a delightful experience and one that will reduce our electrical costs and minimise our environmental impact.
Wednesday 20th January, 2021
Fiona from Victoria
happy with outcome
Tuesday 7th January, 2020
Col Pearson from Victoria
Great job guys. Could it recommend more highly. Jeremy is an expert.
*Please note that supplier ratings, reviews, and opinions shared on yoursolarquotes.com.au are the opinions of the reviewers alone and do not reflect the views or opinions of Your Solar Quotes. Read more at our Terms & Conditions under 'Installer Reviews.'
JE Electrical Solutions Top Solar Service Locations