Is Integrity Installations the best solar installer for you?
We've collected thousands of installer reviews to make sure your search for solar is safe & hassle-free.
Click 'Compare 3 Quotes' below to make sure that you're getting a good deal.
About Integrity Installations (Solar Company)
15 Alex Wood Dr, Forrestdale WA 6112, Australia

0894977991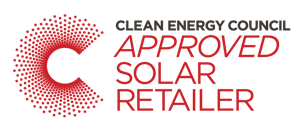 We are a Family owned West Australian Company operating in Perth for over 13 years. We have been specialising in Solar Power for 12 of these years. We are fully qualified, CEC accredited Electrician's. You will not be dealing with sales people - Only fully qualified electrician's with the licences and experience to offer you the best, honest, energy saving solution for your home. We only use products that represent both great quality and value.
Integrity Installations - Solar Panel Brands
Risen ZN Shine Leapton
Integrity Installations - Inverter Brands
Growatt Fronius
Integrity Installations - Solar Battery Brands
LG Growatt
Solar Power
Hybrid Solar
Solar Hot Water
Off Grid Solar
Solar Maintenance/Upgrades
Commercial Solar installations
Read Integrity Installations Customer Reviews
Sunday 6th December, 2020
Matt Wester from Western Australia
After being recommended to Greg & the team at Integrity Installations by a colleague I had high expectations already, however they went above & beyond my expectations with customer service, excellent products & installation was very efficient. Thanks Greg & the team
Sunday 29th November, 2020
Kevin from Western Australia
Absolutely brilliant team to do business with. A no BS straight talking family business that has been around for a long time and operates on its competitiveness, reputation and pride of business. The whole process from the enquiry which laid out costs and options to the admin process and final install were all straighforward and no fuss.. I had two installs one an upgrade of an old systm to a larger system and the other a complete new instal. Workmanship was absolutely spot on, I'm a sparky by trade myself and took particular notice. A great bunch that i fully recommend. Regards Kevin
Friday 28th June, 2019
Stuart Lancaster from Western Australia
Used integrity a couple of times now for two separate installations. Great service, with a wealth of knowledge and experience - always happy to explain the detail. Pricing was really competitive as well, while process and day of installation could not have been any easier.
Thursday 27th June, 2019
Clint Aitken from Western Australia
Greg and the team did a great job with installing our PV system. They repaired a heap of damaged tiles, and took down the old system for us. Highly recommended!
Monday 3rd June, 2013
Noel from Western Australia
Excellent service - best quote we got on a good quality solar power system. highly recommended.
*Please note that supplier ratings, reviews, and opinions shared on yoursolarquotes.com.au are the opinions of the reviewers alone and do not reflect the views or opinions of Your Solar Quotes. Read more at our Terms & Conditions under 'Installer Reviews.'
Integrity Installations Top Solar Service Locations