About Incite Solutions (Solar Company)
Lieutenant St, Jordan Springs NSW 2747, Australia

0427149924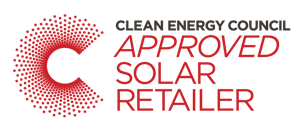 Incite Solutions - Solar Panel Brands
Q-Cells Trina
Incite Solutions - Inverter Brands
Fronius Good-We
Incite Solutions - Solar Battery Brands
LG Chem Q-Cells
Solar Power
Hybrid Solar
Solar Hot Water
Off Grid Solar
Solar Maintenance/Upgrades
Commercial Solar installations
Read Incite Solutions Customer Reviews
Thursday 17th October, 2019
Taylor Dule from New South Wales
If you are looking for affordable and quality solar systems or commercial coms services, Incite Solutions are the right choice. Awesome provider in Western Sydney. Highly recommend.
Tuesday 2nd July, 2019
Joe Acquilina from New South Wales
I've been dealing with Josh and his company for a long time. Couldn't ask for a more genuine, honest person that is excellent in his trade. Couldn't recommend him enough. Thanks for all the great work you have done for me and my family Josh.
Thursday 1st June, 2017
Kerry Luke Hansen from New South Wales
Josh offers excellent service at a great price. Josh has done electrical work for us at home & business, I highly recommend him.
Incite Solutions Top Solar Service Locations