About I Want Energy (Solar Company)
5 Orchard Rd, Moonah TAS 7009, Australia

0362347009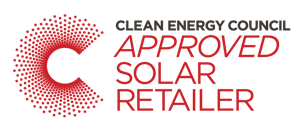 I Want Energy offers the highest quality renewable energy products on the market today. Since 2005, we have provided superior service to our customers and assisted them in achieving their goals. Our team combines over 50 years of experience and our commitment to excellence have earned us the reputation of the best Tasmanian renewable energy provider. Our Values Leadership: At I Want Energy, you receive the kind of quality and service you expect from a leader. Our company is always evolving as the needs or our customers change and as new opportunities are created in the market. You can rest assured that, working with I Want Energy, you will enjoy the latest services, technology and developments in the industry. Customer Relations: At I Want Energy, our highest priority is satisfied customers. You are important to us and you can expect us to go the extra mile for your business. Superior customer service is the hallmark of I Want Energy. We are proud to serve you and work hard to earn your business.
I Want Energy - Solar Panel Brands
Phono, REC, LG
I Want Energy - Inverter Brands
Fronius, Sungrow, SolarEdge
I Want Energy - Solar Battery Brands
Tesla, LG Chem, BYD
Solar Power
Hybrid Solar
Solar Hot Water
Off Grid Solar
Solar Maintenance/Upgrades
Commercial Solar installations
Read I Want Energy Customer Reviews
Thursday 29th October, 2020
Andrew Grosse from Tasmania
Adding a Powerwall-2 to my existing Solar-PV setup was dead simple thanks to I Want Energy. Demonstrating the APP was almost enough to sell it on it's own. It's been well worth the investment - not only do I use more of the power I generate (and less from the grid), but I don't notice blackouts any more
Thursday 29th October, 2020
Allen Ha from Tasmania
A commercial 27kw system was successfully installed. On average, electricity bills were reduced by around 40%. System was installed in a timely manner with no disturbance to business operations.
Saturday 24th October, 2020
Brittany Jayde from Tasmania
Extraordinarily friendly and approachable staff, efficient, honest and professional service and excellent product. We are very happy with our solar unit from I want energy.
Friday 23rd October, 2020
Stu Carter from Tasmania
We're nearly a year down the track with our IWE system; couldn't be happier. We had 5.67Kw of REC panels installed with a Fronius inverter that connects to our phones via an app (the app is great too). System has worked flawlessly and really driven down our bills. It helps if you timeshift the heavy usage appliances to peak production times and install LED's etc but for most of the year the system covers our modest daily usage. I think the record was 40Kw generated in one day. An excellent product.
Friday 23rd October, 2020
Helen Gosling from Tasmania
They tailored a system to fit my requirements perfectly. Great, friendly service. Awesome staff who were always available from start to finish and beyond. Highly recommended by a very happy customer :)
Thursday 22nd October, 2020
Susan Ross from Tasmania
Honest and reliable company. Good service. We are very happy with our solar unit.
Wednesday 21st October, 2020
Luke Murray from Tasmania
They were the best quote out of three Super helpful prompt service Did the install well My system has been working well now for 1 year
Wednesday 21st October, 2020
Pauline Sage from Tasmania
They were best prices quote with quality products very professional installation and extremely happy with our system. We have had since April this year and we slashed our winter power costs by two thirds and looking forward to even better savings in the summer months
Monday 12th October, 2020
Lindi Blake from Tasmania
We have just had a 7.26kw 22 panel system installed. We would highly recommend I Want Energy. Dealing with Josh at the start he was so knowledgeable and made the whole process run very smoothly for us. Toby and his team of 2 on installation day were absolutely fantasic. So hard working, very polite and were a pleasure to deal with. Thankyou to Josh, IT, also the great work by the office staff for keeping us informed and always helpful to us via our many phone conversations. Great team effort. Very happy customers here. Col & Lindi
Friday 18th September, 2020
Rosey Parremore from Tasmania
Installed 6.6kW Phono panels and a 6kW Fronius Inverter and on an early spring day I am already producing 5.5kW my Fronius online app tells me. Thanks to Alex for advising me on the most optimal price and system for us! Highly recommended.
Friday 28th August, 2020
Andrew McPhail from Tasmania
These guys are brilliant and Manson certainly knows his stuff. Rather than just selling a solution that suits him and his suppliers he has the capacity (and interest) to problem solve and work out a solution that suits your needs. Highly recommend.
Thursday 30th July, 2020
David Cutcliffe from Tasmania
Rob installed a 30kw solar system on our roof at Hyperdrive Kart Racing, we are very happy with the system and how much energy it produces. The guys at I want energy have been very responsive to any questions that we have. I would highly recommend using these guys for your energy needs.
Friday 24th July, 2020
Christine Smith from Tasmania
I have bought solar systems from I Want Energy for two residences. Both times I received excellent advice and top quality systems at reasonable prices. Installation was completed by polite tradesmen to a high standard. I would recommend this company to anyone looking for exceptional products and service.
Friday 24th July, 2020
Gary Molloy from Tasmania
They did our install of 4 kW Rooftop solar in 2009 They only used quality equipment and we have only had two small issues (not their fault ) in all that time. They have always Been prompt in their responses. Rob Manson and the staff are great to deal with and knowledgeable. Gary Molloy
Sunday 12th July, 2020
Becher Townshend from Tasmania
I've had Rob Manson and the team at I Want Energy install solar at my business as well as my home and it has been a fantastic experience - passionate, energetic and dedicated.
Friday 10th July, 2020
Kathy Roughley from Tasmania
Second time we have used I Want Energy. Wonderful seamless team from designing the best system to installation.
Monday 23rd December, 2019
Jacob Ikareth from Tasmania
Had more PV panels and Tesla Powerwall installed in West Hobart. The whole process from quoting to installation was stress free. Great team of people who did an excellent job. Highly recommended for anyone looking to install solar PV cells and batteries.
Monday 23rd December, 2019
Jacob Ikareth from Tasmania
Had more PV panels and Tesla Powerwall installed in West Hobart. The whole process from quoting to installation was stress free. Great team of people who did an excellent job. Highly recommended for anyone looking to install solar PV cells and batteries.
Thursday 1st August, 2019
Richond Valley Riding School from Tasmania
Superb service and after sales service. Have had our 20 panels for over 5 years now and "I want energy"we're the cheapest quote in Tasmania and even more important to us at the time, (they are a Tasmanian company) not a mainland fly in fly out team. Thanks
Tuesday 9th April, 2019
Linda Chee from Tasmania
Excellent service and extremely helpful. The installation of a Tesla battery and extra panels has made a huge difference iwantenergy is highly recommended.
Saturday 9th February, 2019
Jamie Bridle from Tasmania
Great staff, excellent service, extremely helpful.
Tuesday 23rd October, 2018
Mondo Quinn from Tasmania
Each electricity bill we received further convinced me I really had to do something about getting solar panels installed. A few years ago we came across "I Want Energy" when they installed our solar hot water tube system which was a promotion with the local Council. I got in touch with IWE to arrange a quote and was very pleasantly surprised at the relatively low cost involved. Prices have come down significantly and technology has also improved over the past few years. Installation went smoothly and it's wonderful to look at how much energy we're producing.(and selling back to the grid) I was surprised that even a cloudy day produced a significant amount. In time the next step could be a Tesla Powerwall battery which I Want Energy also sell and install.
Tuesday 23rd October, 2018
Brendon Briscoe from Tasmania
Great value products and zero problems from quote to installation.
Sunday 28th May, 2017
Toni Byers from Tasmania
Hi Rob, thanks so much for replacing the isolator switch so promptly - I'm impressed that the electrician works Saturdays!
Tuesday 18th October, 2016
Simon Josey from Tasmania
Could be a good place to go if you are serious about solar
*Please note that supplier ratings, reviews, and opinions shared on yoursolarquotes.com.au are the opinions of the reviewers alone and do not reflect the views or opinions of Your Solar Quotes. Read more at our Terms & Conditions under 'Installer Reviews.'
I Want Energy Top Solar Service Locations