About I Want Energy (Solar Company)
5 Orchard Rd, Moonah TAS 7009, Australia

0362347009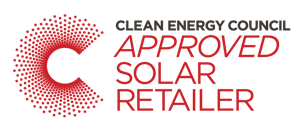 I Want Energy offers the highest quality renewable energy products on the market today. Since 2005, we have provided superior service to our customers and assisted them in achieving their goals. Our team combines over 50 years of experience and our commitment to excellence have earned us the reputation of the best Tasmanian renewable energy provider. Our Values Leadership: At I Want Energy, you receive the kind of quality and service you expect from a leader. Our company is always evolving as the needs or our customers change and as new opportunities are created in the market. You can rest assured that, working with I Want Energy, you will enjoy the latest services, technology and developments in the industry. Customer Relations: At I Want Energy, our highest priority is satisfied customers. You are important to us and you can expect us to go the extra mile for your business. Superior customer service is the hallmark of I Want Energy. We are proud to serve you and work hard to earn your business.
I Want Energy - Solar Panel Brands
Phono, REC, LG
I Want Energy - Inverter Brands
Fronius, Sungrow, SolarEdge
I Want Energy - Solar Battery Brands
Tesla, LG Chem, BYD
Solar Power
Hybrid Solar
Solar Hot Water
Off Grid Solar
Solar Maintenance/Upgrades
Commercial Solar installations
Read I Want Energy Customer Reviews
Monday 23rd December, 2019
Jacob Ikareth from Tasmania
Had more PV panels and Tesla Powerwall installed in West Hobart. The whole process from quoting to installation was stress free. Great team of people who did an excellent job. Highly recommended for anyone looking to install solar PV cells and batteries.
Thursday 1st August, 2019
Richond Valley Riding School from Tasmania
Superb service and after sales service. Have had our 20 panels for over 5 years now and "I want energy"we're the cheapest quote in Tasmania and even more important to us at the time, (they are a Tasmanian company) not a mainland fly in fly out team. Thanks
Tuesday 9th April, 2019
Linda Chee from Tasmania
Excellent service and extremely helpful. The installation of a Tesla battery and extra panels has made a huge difference iwantenergy is highly recommended.
Saturday 9th February, 2019
Jamie Bridle from Tasmania
Great staff, excellent service, extremely helpful.
Sunday 28th May, 2017
Toni Byers from Tasmania
Hi Rob, thanks so much for replacing the isolator switch so promptly - I'm impressed that the electrician works Saturdays!
I Want Energy Top Solar Service Locations