About Hitech Solar (Solar Company)
23/127 Creek St, Brisbane City QLD 4000, Australia

0737057930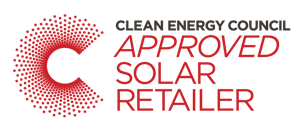 Hitech Solar is an Australia-based solar service provider and installs to both the commercial and residential sectors. we are one of the best in the field of design and installation of grid-connected solar systems in Australia. As an innovator in the solar installation industry, Hitech strives to provide the latest in technology and products to ensure you get maximum efficiency, output, and savings from your residential or commercial solar panels. Hitech Solar has next-generation products to cater to customer's needs. Our long term product warranties will free you up from all worries. We adhere to high standards of engineering, may it be electrical or mechanical engineering. With our dedicated and quality in house team, we work with you right from the design stages right through to installation and completion, and will tailor every project to suit your needs. We are a world-class local solar power system company, providing sustainable energy to our customers. We have highly experienced and compliant installers on board. We have acquired the most effective and reliable way of selling. Our sales representatives will personally come to your property, such that they can suggest the most feasibility system
Hitech Solar - Solar Panel Brands
QCELLS, Longi Solar, LG, Risen, Suntech, REC, GCL, ZNSHINE, Seraphim
Hitech Solar - Inverter Brands
ABB, Sungrow, Fronius, SMA, Solax, Growatt
Hitech Solar - Solar Battery Brands
Solax, LG Chem, X Lithium Storage, GCL
Solar Power
Hybrid Solar
Solar Hot Water
Off Grid Solar
Solar Maintenance/Upgrades
Commercial Solar installations
Read Hitech Solar Customer Reviews
Thursday 4th March, 2021
Steve from Queensland
Got a 6kw system, system installed promptly by professional installer. Good result on electricity bill, worth recommending.
Thursday 14th January, 2021
Paul Vella from Queensland
I had the pleasure of choosing Hitech Solar to install our new system after our old system died. They went above and beyond to ensure I had a great experience with them. A special shout out to Victor and Mike who organised my quote and ensured the whole process was seamless and fast. Hitech Solar is very competitive is pricing and have great warranty terms. The install team were also very friendly and made sure our install was perfect. Again I can't recommend this company enough.
Wednesday 11th November, 2020
Elva May from Queensland
I cannot find anyone more friendly and organised people than Hitech solar in Gladstone region and plus that too at a price that is hard to beat with the quality and performance of their solar systems.I have now had this company put their systems on 4 of my properties , and I am now saving thousands, keep up the good work Keith and Hitech Solar!
Wednesday 21st October, 2020
Sandy Petty from Queensland
HiTech Solar were great start to finish. We saved money right from our first Bill. The install was neat and after service was great too. Keith was our salesperson... I highly recommend him!
Thursday 15th October, 2020
Leanne Lloyd from Queensland
Top company with fantastic service. I have never done a Google review but felt the need to do this after my experience with Hitech Solar. I looked for a company that did not sell cheap junk and were reasonable on price. After looking around I decided on 'Hitech' , loved that these guys are locally owned, have their own team of electricians and use top quality products. The follow up service is also top shelf, nothing seems to be a problem (unusual in this day and age). Shout out to Dave from admin team, appreciate your professionalism mate. If could give this company more than 5 stars I would.
Thursday 15th October, 2020
Linda Hassocks from Queensland
The information given when we asked about the solar system was given showing empathy and consideration for our needs and circumstances. They were professional and helped in every way that was possible. The installation was completed in a timely and efficient manner and they went out of their way to help us. The after sale service has be excellent wth the help and guidance shown. I would highly recommend Hitech solar for the sales and quotation process as well as the installation of the solar system and the excellent and professional customer service.
Thursday 15th October, 2020
Shane Orchard from Queensland
They were recommended to us by a friend. As a retired electrician I asked Kelvin a few technical questions when he came to our home to quote which he answered with knowledge of the product. We were replacing another solar system and he advised the average of what we could expect. When the installers jarod and Mat arrived we were very impressed with the quiet removal of the old system and installation of the new one. They each worked alone and together when required and had everything up and running on the day, were pleasant, left no mess and took the time to explain when handing over. Dev and Cia were professional with the admin side of our installation and Mike got us up and running with the app which shows us exactly what the solar is making, easy to get hooked on watching the charts. We highly recommend Hitech solar and have already to several neighbours.
Tuesday 13th October, 2020
Ricardo Grey from Queensland
I am from Nambour , sunshine cost qld , Highly recommend these guys. Quick and easy to sign up, paid the deposit and was installed the following week. The guys who installed name Jarrod and team, They arrived on time when they said they would. Kept me informed of their progress via text message as i couldnt be home. All finished within 1 day. Returned the following day to do a complete check and get the system going. Couldnt be more happy. Well done kelvin and Hitech solar .
Thursday 8th October, 2020
Rozer Wilsonn from Queensland
Clearly professional company, very good communication from beginning with the office staff. Straight forward explanation, how things works. The best part was the installation by jarod and his crew. Very efficient, knowledgeable and hardworking professionals. Highly recommends
Wednesday 7th October, 2020
Ranjan Basnet from Queensland
Very professional team. Highly recommend Hitech Solar to everyone
Wednesday 7th October, 2020
Karen Wall from Queensland
We live at a little town called Bli Bli near sunshine cost and wanted to get solar on our roof so I called up Hitech solar and spoke to Their team .They send their representative in no time to assess our consumptions and their representative was well knowledgeable and highly professional. I found his professionalism and customer service to be exceptional and so decided to go with Hitech Solar to get our 6.6 kW system installed. Approximately 3 Weeks Later the guys came out and within a few hours the 20 panels were installed on the roof of our shed. The job was done very well and the control panel and box was hardwired by a licensed electrician and we were very happy with the work. We would definitely recommend Hitech Solar to anyone considering looking after themselves and the environment. We know that within 3 years this system will have paid itself Thanks again Regards Karen wall
Wednesday 7th October, 2020
colin jones from Queensland
Very Competitive and worthy products.... Entire process was smooth and very effective!!! I was on a very tight budget but Keith managed it very well , I spent a little more than I hoped for but no one could offer the service like these guys could.Definitely worth the bit of of extra money.. its been more than a year now. Thanks to Keith and Hitech solar!
Monday 5th October, 2020
Andy Gibb from Queensland
we have been searching for solar for a while and couldn't find what we were looking for because most of the solar companies contacted us were very keen on just selling what they wanted. Everyone just wanted us to sign the papers and pay a deposit. We were not convinced fully so never went ahead. Hitech Solar came recommended from our friends and we thought we will give them a shot. These boys were very pleasant to talk to and cleared all our doubts. My wife was very happy they way they presented themselves. They had clear idea about what our returns on investment going to be and what best suited for us. with comparatively cheaper rates on top range products we actually got pensioners discount. Me and my wife are already saving on our bill and we are very happy to recommend Hitech Solar to all, Five Star from us boys. Keep it up!
Wednesday 30th September, 2020
Mellisa Spann from Queensland
I just had a 31 panel install which was a replacement of an old system which was completed with no issues - the installers turned up on time and delivered a high quality of install. The system and install is of high quality and the price was very competitive.
Wednesday 16th September, 2020
Joan Armstrong from Queensland
After doing all the research and comparisons with other companies products, we have decided to go ahead with Hitech Solar and we have just received our first bill and we are really happy with that. Best thing was Affordable pensioners payment plan. Highly recommend hitech solar to one and all.
Wednesday 16th September, 2020
Gurprit Kour from Queensland
Staff always very attentive to our needs and communication is up front and excellent. Sales rep Mike has guides us from start to finish. Mike is very knowledgeable and passionate about his work and was very easy available on just a quick call. All the Boxes are ticked. Pricing is great as well as access to finance. Would highly recommend this company to anyone wanting to purchase solar energy.
Wednesday 2nd September, 2020
Janette Merlo from Queensland
Just got our 6.6KW system installed by Hitech Solar last week and I'm really happy with the whole experience. System is performing pretty well, yesterday's production was 33KW (I love the little screen on Invertor). Installation team was very professional and Sales team was very helpful in organizing affordable payment plan for us. All best to the whole team. Jan & Dan
Tuesday 11th August, 2020
Peter Brown from Queensland
Hi Hitech Solar Me and my wife would like to thank you for helping us to get solar on our property and today we have received our bill and we are surprised to see $194 credit on the bill. We highly recommend this company to all. Thanks Peter
Wednesday 5th August, 2020
Kelvin Singh from Queensland
I got my solar installation 2 years ago in Northlakes . Very happy . never paid my power Bill till now and referred to many of my friends and family since then . Every one has appreciated my recommendations. I was advised about how to manage my feedin terrifs ,since then I would manage to change retailers and get higher feed in terrifs as my bill and production was calculated by their representative and was fully advised how it works and should be managed . I have shared my power bills on my social media aswell . Highly recommended
Wednesday 8th July, 2020
Patt Ponting from Queensland
Very happy with the service. Not the cheapest but then you get what you paid for. Pamela took care of us well and I am very pleased with the quality of our system. Finally a company and a salesman who keeps their word and excellent installation. My house is my asset so I won't install any shonky panels just because it's cheap. I would rather spend few hundred dollars extra to get a quality system.
Friday 3rd April, 2020
Stephen Belsham from Queensland
Five stars for Hitech Solar - great customer service leading up to installation as well as follow up service after installation. On my 6.6kw system I am generating around 40kw per day - The inverter and panels are good quality. The installers were professional, prompt and courteous. Thanks Hitech
Wednesday 18th March, 2020
Malinda Davies from Queensland
We had a wonderful experience with Hitech team. We were really impressed with the detailed presentation about solar system. Affordable quality system and smooth installation. We had a little difficulty in understanding inverter(we are new to technology) but customer care team was prompt and sent the technician next day. We would love to recommenced Hitech solar to all.
Wednesday 18th March, 2020
Robin Hood from Queensland
I had a system installed from Hitech Solar . Just want to let anyone who is looking to get solar that just look no further and contact these guys. Mike was absolute best from start to finish and even helped me to setup the app on my Inverter and warranty registration. Had great experience with the installers as well so full mark to the Hitech Solar team. Keep it up Guys
Thursday 12th March, 2020
Richard Erwin from Queensland
Great experience. We went to check out a few different solar companies but met with Keith and he explained a lot about the different qualities of panels. Our system has reduced our bill down to a third of what it was. I am writing this review after having our solar for the last 1 years. Very impressed with this Hitech solar . Thanks guys
Thursday 12th March, 2020
Richmond Thompson from Queensland
Hitech team has installed our system 4 months and I was impressed with quality of system and affordable payment plan. Now I've got the biggest surprise of my life, My power bill is in $185 credit, where I used to pay $400-$500 every quarter. Thanks Hitech Solar team and all the best.
Wednesday 11th March, 2020
Mark Winning from Queensland
Fantastic and very professional team : After a lot of unrealistic Quotes and Frustration and false promises from other companies. I gave Hitech solar a call too see if their offer was real. ( unlike others companies I had spoken too) I must say (special thanks) Kelvin and Mike made the whole project a Hassle Free pleasurable experience from start to finish delivering every thing they said on time and date I decided for install to be carried out (with no hidden surprises). The installation crew who I cannot praise enough that came out were very courteous and professional, they did a great no mess vert tidy installation all in under one day, I'm so happy I decided to go with and join Hitech solar and would recommend without a doubt
Wednesday 11th March, 2020
jamie scott from Queensland
Would recommend to anyone
Wednesday 11th March, 2020
Robert W from Queensland
Really impressed with the quality product and very affordable payment plan. Special thanks to Viktor for very informative consultation. I wish all the best to Hitech team. Robert
Wednesday 11th March, 2020
Peter Berg from Queensland
We are highly impressed with quality installation and energy production of our 6.6kw system and our power bill is in credit. We would like to recommend Hitech solar to one and all. Thanks Victor for assisting us with our queries. Peter and Julie
Wednesday 11th March, 2020
Troy Graham from Queensland
Great customer service and follow up. Hitech Solar was recommended to me by a friend. I have had my 6.6kw solar panel system installed for 6 weeks now and am very happy to date and satisfied with performance and good quality system as there are many cheap system available online and I won't risk my property with dodgy stuff. Everything went smoothly and Technical followed up every step of the way. Thanks to the whole Hitech team for the great experience.
Wednesday 11th March, 2020
Marilyn Fisher from Queensland
Me and my husband (Kevin) we both are pensioners and we were sick of paying power bill, which is quite dearer here in Toowoomba. Recently we came across Hitech Solar and we were pretty impressed by our Solar consultant, he explained us all things and clear our doubts about solar. Whole system was so affordable and also the quality of the materials and the ethics of the installation team were outstanding. We cannot be more happier with our solar system which is delivering everything that was promised. Well done Hitech team and thank you. Kevin & Marilyn
Thursday 5th March, 2020
Ellen Green from Queensland
Outstanding performance, outstanding products, outstanding sales and service and follow up. Hitech solar guys were so professional from the get go. Their process helped source the government grants and the purchasing of both the Inverter and solar panels best suited to our home. The sales team were flexible in meeting with us as they lead us through our options in the most professional way. They responded to our urgent needs and had installed everything within 7 days. The handover connection with Energex was within their two week guideline. The trade team installing our panels and system were exceptionally professional, worked swiftly and safely, were tidy and polite. We can highly recommended Hitech solar as your supplier of solar energy. Outstanding performance, outstanding products, outstanding sales and service and follow up. from Ellen green
Thursday 5th March, 2020
James Miller from Queensland
This is my unsolicited testimonial of James with thanks to Hitech Solar, I live in Noosa,Queensland, I had Hitech solar to install solar panels on the October 2019, this is the result of my next electricity payment. AGL electricity bills $110 Credit. I recommend Hitech solar and commend them on their proficiency, I am so impressed with quality system and affordable price, that I give full permission to Hitech solar to use this message in any part of their promotions. Regards James
Thursday 5th March, 2020
Kobi Wadey from Queensland
From our first phone call, to the visit by the Salesperson kelvin singh followed by the installation team dom and chris were very professional in their knowledge, conduct and work ethics. An excellent job done by all. My partner and I would not hesitate to recommend Hitech solar , Thank you to you all.
Wednesday 4th March, 2020
D Tran from Queensland
Received my electricity bill since my solar install today. This period has included a 3 week holiday but the pool filter was still running eight hours a day during that period and my bill was $178.22 credit. That is the type of bill I like Hitech solar and expect many more of them. All I can say is thank you very much for your amazing service and special thanks to Vic for organizing affordable payment plan and quality system. Tran family.
Wednesday 4th March, 2020
Greg Murphy from Queensland
Simple yet effective. They made everything so easy when they installed our new solar system. The staff were friendly and walked us through the whole process after installation. Reliable and quality service for sure! Thanks hitech solar . Highly recommend to everyone
Wednesday 4th March, 2020
Shane Davies from Queensland
installation and service support. Everything was clearly explained, all appointments were kept and the communication all through the process was exceptional. I have dealt with MANY tradesmen and companies over the years and this was amongst the very best overall experiences I have had. Great job by Kelvin team. Thanks!
Wednesday 4th March, 2020
Peter Wilson from Queensland
This is 4th solar system within the family purchased from Hitech solar. My son has bought his system from Hitech 4 years ago and never had any issue with the system and not paying anything for power bill since then and I have just received my first power bill after solar and it's $225 credit. After sales service is good as we had a difficulty with Invertor WiFi (we are new to this technology) but technician came next day to connect that and since then No issue. Highly impressed with Great customer service and ethical team. Highly recommended to one and all. Thanks Peter & Jane Cairns
Wednesday 4th March, 2020
Samuel Short from Queensland
Thank you to the whole Hitech solar team especially Victor and the install technicians. The information provided prior to in the install was extremely helpful and detailed. The installers were very polite and helpful, they were in time worked well. we look forward to many years of greatly reduced power bills. I would recommend anybody to not go past Hitech Solar in favour of the cheaper companies with poor quality stuff. Thanks again
Wednesday 4th March, 2020
Brent C from Queensland
Amazing product with affordable price. They didn't ask for any deposit or advance payment, which gave us a confidence to go ahead with the solar for our property. Thanks to Vic and whole Hitech team.
Wednesday 4th March, 2020
Daniel Byrnes from Queensland
Absolutely happy with the quick and clean installation and the products offered. They offer a very competitive price and the Quality product. staff is quite knowledgeable. Right from the first I was provided correct information of the products and the time frame required. Wonderful service given by whole Hitech Solar team.
Wednesday 4th March, 2020
J Koch from Queensland
From the very first step of the enquiry through to contact after the installation was complete, Viktor was absolutely fantastic. Viktor was extremely knowledgeable about the solar products available from Hitech Solar and what system would be the most suitable for our property. Viktor then guided me through the application process to maximize available State and Federal Government Grants which made our system very affordable for us. Couldn't be happier.
Wednesday 4th March, 2020
Kevin Mcgrath from Queensland
Happy Customer with overall experience with Hitech Solar and quality system. Best thing was they didn't ask for any upfront payment and No hidden charges. We went on a payment plan and our system is getting paid of by it self. Hitech Solar I'll be getting another system for my parents. Thanks Kevin & Lisa
Wednesday 12th February, 2020
Gary Hall from Queensland
Happy Solar Customer Awesome company! Provided me with an excellent price for a system I wanted. Installation was within 3 bus days and paperwork completed the same day. Panels are exceeding expectation. Great customer service from the whole team checking on the process making sure it went well and assuring me they are available if needed. Brilliant work Hitech solar
Tuesday 28th January, 2020
Roger Prescott from Queensland
Great team to deal with. Whole process was really smooth. On time installation without any delays and affordable payment plan. Viktor was really helpful and very knowledgeable consultant. It was wonderful experience.
Tuesday 28th January, 2020
James Doodley from Queensland
Excellent service and communication. We found the big difference between Hitech solar was that, unlike most solar providers who would try to dictate what you need without considering your circumstances, hitech solar will listen to your needs and offer a system that will align to those needs. Another major plus is the aftermarket service. Hitech solar are available to ensure your system is running smoothly and answer any pay sales questions you may have. We speed around apt and found these guys are the best and we highly recommend them.
Wednesday 6th March, 2019
Stewart Taylor from Queensland
Hi tech Solar guys were fantastic in their approach from start till finish, we are very happy to get our 6.5 kW system which is of highest quality. i was informed properly about the key things about solar. The system was installed quickly by the efficient installer despite of bad weather conditions. We are happy to recommend Hi tech Solar to anyone. Full marks to them.
Thursday 28th February, 2019
Roger Hall from Queensland
Very happy to deal with hi tech solar , got tier1 HT saee panels withinverter , price is compititive , thanks the installer who did a quality work on my roof . So happy . I will recomend to my other friends and family .
Tuesday 29th January, 2019
Elizabeth Lesly from Queensland
Me and my husband lesly from mackay qld. We had looked at solar several years ago and put it up as too expensive. Deciding to try again we had a company come out and quote but wanted to do more investigation. We called Hi tech solar . Their solar consultant Mike came to quote. He is well presented and professional. Explained the system and made both my husband and I feel comfortable. The system was installed with little fuss. Mike also followed up on the day of install to make sure we were happy. It is now doing everything promised. Thank you Mike . Highly recommended Hi tech solar . Wonderful service and team .
*Please note that supplier ratings, reviews, and opinions shared on yoursolarquotes.com.au are the opinions of the reviewers alone and do not reflect the views or opinions of Your Solar Quotes. Read more at our Terms & Conditions under 'Installer Reviews.'
Hitech Solar Top Solar Service Locations