About Hamblin Solar (Solar Company)
25 Gibson St, Boorooma NSW 2650, Australia

0437166057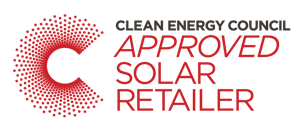 Hamblin Solar in Wagga Wagga is a locally owned and operated business by brothers Kirk and Chad Hamblin. We service Wagga Wagga and the Riverina specializing in high-quality design, supply and installation of domestic, rural and commercial solar systems and battery storage. Our team at Hamblin Solar Wagga Wagga are accredited installers of the Clean Energy Council, therefore, ensuring we meet high industry standards. We have a strong focus on quality workmanship and customer satisfaction and believe in establishing a long term relationship with our customers. We will work alongside you to tailor a system that meets your requirements at an affordable price. We will continue to monitor your system in the years to come to ensure it is working at optimal performance and you are getting the best return on your investment.
Hamblin Solar - Solar Panel Brands
LG, Jinko, Hyundai, Q Cells, Longi
Hamblin Solar - Inverter Brands
Enphase Microinverters, Fronius, Sungrow
Hamblin Solar - Solar Battery Brands
LG
Solar Power
Hybrid Solar
Solar Hot Water
Off Grid Solar
Solar Maintenance/Upgrades
Commercial Solar installations
Read Hamblin Solar Customer Reviews
Tuesday 12th November, 2019
Meredith from New South Wales
WOW! What an incredible team Hamblin Solar. I recently had Solar panels installed and not only was the team punctual and super friendly, their work is second to none. AMAZING! Thank you so much Kirk and Chad for an amazing job well done.
Tuesday 12th November, 2019
Jacob Guthrie from New South Wales
Great quality, doesn't cut corners, punctual and really good to deal with.
Tuesday 12th November, 2019
Finlay Taylor from New South Wales
Excellent service and top notch installation. Highly recommended
Tuesday 12th November, 2019
Jamie Lee Conway from Australian Capital Territory
We have had our solar installed for a few months now and we are 100 percent happy we got Hamblin Solar to do the job. We are located in Canberra but after talking with Kirk and his team we knew they would make the whole process easy, stress free and value for money. The installation only took one day and the guys did a fantastic job. Kirk helped us setup a solar meter application too which allows us to monitor both production and consumption. Another bonus was we didn't need to do a thing they took care of all the paperwork and dealing with our retailer. Thanks Hamlin Solar - we are enjoying our cheaper electricity bills.
Friday 11th October, 2019
Jason Watt from New South Wales
Definitely recommend Kirk and the team. Very informative, efficient and their pricing is competitive while not comprising on quality or workmanship.
Friday 11th October, 2019
Dale Powell from New South Wales
Highly recommended. Great to deal, happy with the product and the job came in on budget.
Friday 11th October, 2019
Felicity from New South Wales
Kirk and the team from Hamblin Solar installed my system today. The boys did a fantastic job. Very highly recommended them for anyone interested in having solar installed. Well done team.
Hamblin Solar Top Solar Service Locations