About Greensure Solar (Solar Company)
16 McDougall St, Milton QLD 4064, Australia

0731982421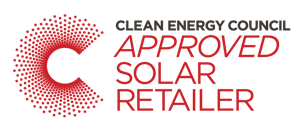 Greensure is one of the best solar service provider in Queensland that allows home owners, businesses, schools, government and non-profit organisations to use pure green energy at the most affordable price. Green energy cost is much less than the energy generated from fossil fuels like coal,natural gas, etc. We only use high quality materials and world class technology along with highly skilled installers to ensure greatest value on your investment. Our team of highly skilled professionals takes care of all aspects of solar energy , including technology evaluation, engineering, design and continuous support. At Greensure, we ensure the best return on your investment. Greensure is at the forefront of initiating for the clean environment for a better today and safer tomorrow. Together with our clients and channel partners, we are driving the change for a greener world, a reality for future.
Greensure Solar - Solar Panel Brands
LG, SUNPOWER, QCELL, REC, JINKO, LONGI, TRINA, CANADIAN, SERAPHIM, RISEN, JA , SUNTECH AND MANY MORE.
Greensure Solar - Inverter Brands
FRONIUS, SMA, SOLAREDGE, ENPHASE, ABB, HUAWEI, SUNGROW, GOODWE AND MANY MORE.
Solar Power
Hybrid Solar
Solar Hot Water
Off Grid Solar
Solar Maintenance/Upgrades
Commercial Solar installations
Read Greensure Solar Customer Reviews
Saturday 13th June, 2020
Matthew Shiju from Queensland
Ashish and his team were very efficient and honest in all aspects through out the quote to installation process. His knowledge and prompt guidance with product selection was exceptional and would like to highly recommend his service to anyone looking for a solar package with excellent value for money.
Friday 12th June, 2020
Marlon Colina from Queensland
Highly recommend! I'm writing in behalf of my parents who were very impressed and satisfied with the service Greensure offered. Ash and his team are experts at their profession and were very knowledgeable and were able to answer and follow up on any inquiry. Thanks guys, appreciate your work.
Monday 18th May, 2020
Arun Sebastian from Queensland
Ashish and his team were professional and extremely helpful, couldn't be happier and would highly recommend!!!!!. Thank you.
Tuesday 18th February, 2020
Aaron Crocker from Queensland
Very happy with this company!! Jeet the rep was great, gave us all the info we needed and nothing was a problem. Tyler the installer was also great! Had a 40 panel system installed in 1 day. Got up on the roof and checked everything, very neat and tidy. System has been performing really well over the last few months!! Highly recommend! 40 x Qcells. 10 kw Fronius inverter
Greensure Solar Top Solar Service Locations