Is Greenfield Energy the best solar installer for you?
We've collected thousands of installer reviews to make sure your search for solar is safe & hassle-free.
Click 'Compare 3 Quotes' below to make sure that you're getting a good deal.
About Greenfield Energy (Solar Company)
Shop 11, 452 Sheridan Street, Cairns, QLD, Australia 4870

0742433202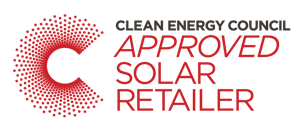 We install professionally by working with Clean Energy Council accredited installers. Moving forward, one thing you can be sure about Greenfield Energy is the attention we pay to ensure that your system is operating as expected using our system monitoring service. We will continue to monitor the productivity of your system following installation to ensure maximum energy production. Greenfield Energy is a CEC approved retailer.
Greenfield Energy - Solar Panel Brands
JA, Canadian Solar, REC, SunTech
Greenfield Energy - Inverter Brands
Fronius, SolarEdge
Greenfield Energy - Solar Battery Brands
LG, BYD
Solar Power
Hybrid Solar
Solar Hot Water
Off Grid Solar
Solar Maintenance/Upgrades
Commercial Solar installations
Read Greenfield Energy Customer Reviews
Monday 27th July, 2020
Sheldon Realty from Queensland
Jack is very professional & easy to deal with. Prompt service. Awesome work.
Wednesday 25th March, 2020
Paul Hodgson from Queensland
Jack was fanastic, really nice guy! Explained everything clearly to me so I could understand how it all works. he came in with a great price and had it fitted really quickly. Seriously dont bother with anyone else. The installers were great too, kind and friendly. I was more than comforable leaving the boys there with my wife alone whilst I went to work. And they cleaned up everything when they finished. Could not of asked for more.
Friday 20th March, 2020
John Evans from Queensland
EXCELLENT JOB. Very prompt follow up to our inquiry. Explained the options thoroughly. After we accepted the quote they were on site within a few days. A team of 3 carried out the installation within a day. We now even have a drone shot of our roof to look at on the app.
Wednesday 12th February, 2020
Shelly Bilbe from Queensland
We had been looking around for Solar and got three quotes. Greenfields was not the cheapest but certainly comparable. Why we choose them was during our discussion process with Jack, he was able to explain in simple terms what would suit our home usage best. The installation was done to a high standard and follow up on-site was extremely professional. Thank you Jack and his team.
Wednesday 22nd January, 2020
Suzie Barry from Queensland
I am in Cairns and dealt with John for the entire process, great communication and knowledge for all my queries from day one, very reasonable quote for quality equipment, A+ workmanship on day of install with prompt follow up. Best thing I have done this year and seeing my rewards already on the app. Highly recommend Jack, John, Warwick & the team for your home solar. I wish Greenfield Energy every future success for expansion as these guys are going places with their knowledgeable & professional service 11/10.
Friday 16th August, 2019
William David Dalton from Queensland
Jack and his crew were straight up, did what they said they would, friendly and professional, cleaned up any mess they made. Fair price, punctual and even the dog liked them. Good job guys, I'm happy with your work and the service.
Thursday 15th August, 2019
Daniel Buchanan from Queensland
Jack is extremely knowledgeable and made the whole process quick and easy
Thursday 15th August, 2019
Kuan Tan from Queensland
Jack and his team recently installed a 5.1kWh system on our property. We're very happy with the workmanship, professionalism and most importantly quality of the parts used. He guided us through the entire process, gave us a good idea of what to expect and when we had a few questions after installation, he took the time to call us back and answer all our questions. I can't speak for other businesses but he's worth every dollar. We wholeheartedly recommend Greenfield Energy to our neighbours who want a professional installation by someone who cares about our home.
Tuesday 13th August, 2019
Jessica Hawkins from Queensland
Thanks for the quick solar installation and answering all our questions. We can't wait to see the savings in our power bill!
Wednesday 7th August, 2019
Caroline Walker from Queensland
Greenfield Energy, I can highly recommended this company. All our questions were answered, product was installed sooner then expected. Jack had contact with us every step of the way. Other companies really only spoke to my fiancee (male to male). With Greenfield Energy Jack spoke to both of us. Top job
Thursday 18th July, 2019
Ian Scott from Queensland
Totally profecional excellent neat job done by jack and his crew answered all our questions and made it a hassle free installation would highly recommend this company. Ian and Kelly
Thursday 18th July, 2019
gab s from Queensland
Having had very little knowledge about solar, Jack took the time to thoroughly explain all available options best suitable for me. His service is excellent, tidy and fast install, immediate follow up and help monitoring to ensure I'm happy. Easy process from start to finish, highly recommend.
Wednesday 17th July, 2019
Mark Billingsley from Queensland
Great job and thank you to the brilliant team from Greenfield Energy. The installation of our solar panels was quick and efficient , I totally recommend this company for all your solar needs. Mark B.
Wednesday 17th July, 2019
Tamika Lloyd from Queensland
We recently had a 3phase 12.5kW System with Fronius Inverter & Tier 1 panels installed by Greenfield Energy. We are extremely happy with the service provided & appreciate the professional & friendly service. Would highly recommend Greenfield Energy
Thursday 11th July, 2019
Mark Morris from Queensland
The information prior to installation was excellent, so too was the communication keeping us informed of what and when was happening. Installation was on time, neat and professional. More than happy to recommend Jack & his team. They do it well.
Tuesday 11th June, 2019
Lilian Enright from Queensland
I installed a 5.1kW Greenfield Energy System. The service was excellent and the system is performing as expected. Good Job guys! Thanks a lot!
Wednesday 11th July, 2018
Abdulaziz Al-Usail from Queensland
5 stars
Wednesday 11th July, 2018
Chris Cypreou from Queensland
Great service with a smile.
Wednesday 11th July, 2018
Beau M from Queensland
Great Product, Price And Service! They really know their stuff. No bs just good prompt service, honest and reliable. Will use on the next build without a doubt!
Tuesday 12th June, 2018
Lisa Henry from Queensland
Very happy with service before and after the install, they made everything clear and are still there to answer my questions when I call up.
*Please note that supplier ratings, reviews, and opinions shared on yoursolarquotes.com.au are the opinions of the reviewers alone and do not reflect the views or opinions of Your Solar Quotes. Read more at our Terms & Conditions under 'Installer Reviews.'
Greenfield Energy Top Solar Service Locations