Is Green Vision Solar the best solar installer for you?
We've collected thousands of installer reviews to make sure your search for solar is safe & hassle-free.
Click 'Compare 3 Quotes' below to make sure that you're getting a good deal.
About Green Vision Solar (Solar Company)
21-23 Aristoc Rd, Glen Waverley VIC 3150, Australia

97539172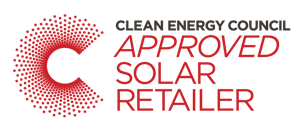 Solar Power
Hybrid Solar
Solar Hot Water
Off Grid Solar
Solar Maintenance/Upgrades
Commercial Solar installations
Read Green Vision Solar Customer Reviews
Thursday 19th December, 2019
Alec B from Victoria
Great customer service and advice. The team at Green Vision are highly knowledgeable and really helped get us setup. Highly Recommend. Thank you for my installation!!
Monday 16th December, 2019
M3 Coffee (Commercial) from Victoria
Got both my business and residential installed by Green Solar and couldn't be more happier. The customer service these guys provide is second to none! Thanks guys great work!
Tuesday 10th December, 2019
Chen Ye from Victoria
Have both business and resident property installed with solar system they provided. Great communication through out the whole process, knowledgable and helpful. Thank you Daniel and GVS team.
Thursday 28th November, 2019
Trailer Supplies (Commercial) from Victoria
The team at Green Vision Solar were very knowledgeable. We are very happy with both the service and the quality of the product. I'm more than happy to recommend these guys! Thanks again
Thursday 28th February, 2019
David Carlyon from Victoria
Value and Service in one place? Yes we have had a positive experience with Green Vision. Ours is a period home so our roof is unsuitable for solar. The electricians from Green Vision found a way to install the panels on an outbuilding and away we went as, with the government incentives and power bills soaring, we were looking to reduce costs. The installation was smooth ( aside from one weather delay ) and efficient and the technicians courteous and friendly. All done in a day in total. The inspector came to examine the work, approved it and connected us so now we are solar powered. We are using the app to track the performance of the system and so far so good. Now here is the change ..we are looking forward to our power bills.
*Please note that supplier ratings, reviews, and opinions shared on yoursolarquotes.com.au are the opinions of the reviewers alone and do not reflect the views or opinions of Your Solar Quotes. Read more at our Terms & Conditions under 'Installer Reviews.'
Green Vision Solar Top Solar Service Locations