About Green Cell Energy (Solar Company)
2/33 Ponzo St, Woree QLD 4868, Australia

1300920854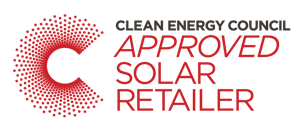 Greencell Energy is a Clean Energy Council Approved Retailer We are now recognised as Clean Energy Council Approved Solar Retailers. The CEC is the peak body for the Solar energy industry in Australia. A Clean Energy Council approved solar retailer is a company that has signed the Clean Energy Council Solar Retailer Code of conduct. This provides consumers peace of mind when buying a solar system.
Green Cell Energy - Solar Panel Brands
Suntech , Seraphim, Qcell, Jinko, Canadian, Sunpower, LG< REC
Green Cell Energy - Inverter Brands
Fronius, Sungrow Premium, SMA
Green Cell Energy - Solar Battery Brands
LG, BYD
Solar Power
Hybrid Solar
Solar Hot Water
Off Grid Solar
Solar Maintenance/Upgrades
Commercial Solar installations
Read Green Cell Energy Customer Reviews
Thursday 22nd October, 2020
Judith Partridge from Queensland
Thank you Greencell, from our first meeting with Jas I was hooked..Jas came to see us explained everything so we understood and then It just got better after we paid the deposit it was only about 10 days until Dan and Charlie from DNA electrical arrived and installed the system and had our meter going backwards. Greencell and DNA are both local and that's what we wanted and bonus gave us the best price.
Thursday 8th October, 2020
Arjun Maini from Queensland
Great products and good customer service. It was really good to talk to Jassi. Very reliable and highly recommended. Thanks Jassi and Greencell energy.
Monday 14th September, 2020
Paula Irealand from Queensland
From my initial enquiry to having a fully functional 6.6 Kw system operating on my roof has been a positive experience. Harish at Green Cell Energy was knowledgeable, informative, patient and helpful. He was also incredibly prompt and clear in all communications. Our installer, Jamie Morris and his team were all terrific, being prompt, efficient, informative and courteous. So, thanks to all for a great job at a very good price by a local company.
Saturday 12th September, 2020
Kristy Grant from Queensland
These guys were fantastic, from the first phone call, to the installation, to the follow up. Terrific local company.
Tuesday 1st September, 2020
Lance Beattie from Queensland
Very happy going with Greencell Energy for the supply and install of our new 13.2 kw solar system. Jas visited us promptly after we made inquiries and looked over what was required. He was quick to supply us options an overview of the systems, panel layout and competitive pricing and benefits. I found Jas to be very professional and knowledgeable. Any questions I had where followed up on promptly before and after the install. The lead time to install once we agreed to go ahead was very reasonable and I was very impressed by the install team, they did a fantastic job in my opinion. The install was very neat and tidy. Jamie seemed very knowledgeable and you could tell he took pride in what he was doing. Jamie went through every thing very thoroughly including loading the phone application and giving us a run down on that as well for the monitoring. I definitely recommend Greencell Energy.
Monday 3rd August, 2020
Hine from Queensland
I almost didn't go with these guys because they where too cheap. Glad I did installer did a fantastic job. Couldn't be happier
Wednesday 8th July, 2020
Tim Hamester from Queensland
Great job..good efficient team..highly recommend..
Wednesday 11th March, 2020
David Sellars from Queensland
Jas and the team were prompt with their communications. Installation was performed at the time agreed and at the right price. The after-installation communication and action by the team has also been very clear and professional. I would recommend.
Wednesday 13th November, 2019
Sarpreet Singh from Queensland
My experience with Greencell Energy has been very nice, being an installer company than a sales company has its own perks as from the first meeting to the installation every thing was handled in a very professional way. They tailored the perfect system for my home, which is good balance between performance and price. Thanks.
Tuesday 29th October, 2019
Juleus Cesar Marudo from Queensland
They installed my solar panels and inverter. Gave me a very good deal and helped me to get a finance for it. Very happy on the result. I had an electricity bill that was only $28 which is usually cost me $270. And that is usin out pven and airconditioners all the time. If you need one, look for Jaz and he will sort it out for you. Cheers
Tuesday 22nd October, 2019
Daniel J from Queensland
Great services. Just got our system installed last week. Clean install by professional local installer, Green cell provided best price and products. Very happy with premium services.
Tuesday 22nd October, 2019
Parminder Singh Takher from Queensland
Great products and customer service
Saturday 7th September, 2019
Deepak Chauhan from Queensland
Good service, very quick to respond . It's been two year for my solar system installed it's working as it's was before.
Friday 5th April, 2019
Jassi Johal from Queensland
Great Product ,local business and professionals services.
Monday 17th September, 2018
Joseph Logan from Queensland
We installed 6.6 kw system in our gordonvale home from greencell they communicated with us throughout the install their team was knowledgeable and prompt.Would deal with again and recommend to other around FNQ.
*Please note that supplier ratings, reviews, and opinions shared on yoursolarquotes.com.au are the opinions of the reviewers alone and do not reflect the views or opinions of Your Solar Quotes. Read more at our Terms & Conditions under 'Installer Reviews.'
Green Cell Energy Top Solar Service Locations