About Go Solar Go Green (Solar Company)
77 Willandra Dr, Epping VIC 3076, Australia

0352009219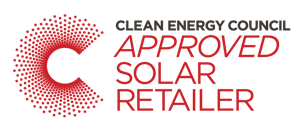 Solar Power
Hybrid Solar
Solar Hot Water
Off Grid Solar
Solar Maintenance/Upgrades
Commercial Solar installations
Read Go Solar Go Green Customer Reviews
Friday 15th November, 2019
Jonny from Victoria
I am very happy with install process. I was a bit concerned about it but it has gone very smoothly without delay and the installers were very professional.
Saturday 5th October, 2019
Sri from Victoria
Overall we were quite happy with the service. The Go Solar Go Green company made the whole process very simple and easy. The team are friendly and the job they have done is very tidy and clean.
Monday 30th September, 2019
Angela from Victoria
I installed solar with Vishal Rathod from Go Solar Go Green back in 2016. They are genuine and professional and provide a great service. I have already recommended my son and he has installed solar with them.
Go Solar Go Green Top Solar Service Locations