Is Global Solar Solutions the best solar installer for you?
We've collected thousands of installer reviews to make sure your search for solar is safe & hassle-free.
Click 'Compare 3 Quotes' below to make sure that you're getting a good deal.
About Global Solar Solutions (Solar Company)
7 Springwater Cres, Morayfield QLD 4506, Australia

1800255474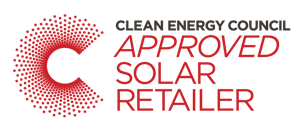 At Global Solar Solutions, gaining a good reputation is our motto. We figure that if we have earned a good reputation through you, our clients, then we have delivered on all aspects of our job. Providing only Tier 1 solar panels to both the New South Wales and Queensland market, we pride ourselves on quality in products, design, service and installation. In addition to our use of only Tier 1 panels, we will only consider using the best quality inverters Sungrow, Fronius and Delta. At Global Solar Solutions, we like to think that not only do we provide Tier 1 solar panels, but also guarantee that our solar panel service and installation match the Tier 1 standard, and lots of people agree. Check out our testimonials to see them. We are highly recommended by a number of leading consumer websites.
Global Solar Solutions - Solar Panel Brands
Seraphim, Qcell, Canadian, LG, Winaco, Powerwave
Global Solar Solutions - Inverter Brands
Sungrow, Fronius, Delta
Solar Power
Hybrid Solar
Solar Hot Water
Off Grid Solar
Solar Maintenance/Upgrades
Commercial Solar installations
Read Global Solar Solutions Customer Reviews
Thursday 13th August, 2020
Douglas Taylor from Queensland
Am thrilled with the service Ryan and his team provided when installing my solar system last week. They were professional, punctual and very well mannered. Highly recommend this company for any solar requirements.
Thursday 6th August, 2020
Ting Paniagua from Queensland
Thank you Harold, you were very detailed and everything was explained well. Harold has been very professional, quite knowledgeable and very helpful before, during and after the installation. I would highly recommend this company and their services. Very happy and satisfied customer here. Thank you.
Thursday 6th August, 2020
Lee Finch from Queensland
I had my solar system installed today and can not fault Global Solar Solutions. Nathan was so professional in every single aspect of this installation. I can not recommend these guys enough. They were very knowledgeable and answered all questions I had about this investment. The whole process, from obtaining a quote, to showing up on time and pre-arranging a suitable time for me was such a smooth process. Nathan was very courteous, super professional and seemed to know his trade thoroughly. My brand new house was treated with respect and dignity and they didn't leave a speck of dust behind. Nathan called me at every stage of the process as I was not here for the majority of the install. I had lots of questions at the end because I have no idea about the whole solar thingy and I can honestly say I have walked away almost a solar expert thanks to a Nathan. If you are looking for a genuinely dead set fantastic deal on your solar with quality install, please call these guys. You won't be disappointed ! Thanks Nathan and your offsiders, you guys are beyond awesome! I will defintelty come back and review again 6 months or so to let you all know the savings.
Friday 3rd July, 2020
Mahmudur Rahman Nabil from Queensland
Cannot recommend Ryan and the team highly enough! We are so happy with our solar system and the savings that we are now seeing in our electricity accounts.
Thursday 25th June, 2020
Paz Tauililli from Queensland
Great company to deal with 10/10
Monday 22nd June, 2020
Katarina from Queensland
Brilliant service, Harold was very knowledgeable and took the time to really explain everything in detail, he was always ready to answer millions of questions we had and from the moment we spoke on the phone the first time he explained everything to us before our meeting him when he came to give us the quote. He is absolutely brilliant and we knew we are in safe hands from the first time we spoke to him. Everyone was very professional and turned up on time. We were not disappointed even once from start to finish. We know we can call Harry and he will have sound and honest advice if we had more questions. Will recommend Harry and Global Solar Solutions to everyone we know definitely. What he says he will do he actually does and goes above beyond to help and especially to explain everything regardless if we were going with the company or not. Brilliant work Harry, don't change the way you work, we skipped other quotes once we spoke to you- that says it all. We can't thank you enough.
Sunday 21st June, 2020
Ben from Queensland
I had few quotes from different Solar companies but when I got in touch with Martin at Global Solar Solutions, it was a different experience. Martin answered all of my questions very professionally, got a quote in a day and then he arranged everything in few days. I had my solar system installed today at Warner in Qld with an expert team. They explained everything and answered all of my questions clearly. They did a fantastic job with no mess at all. I am really happy and recommend Martin and his team to everyone specially fussy people like myself. Thanks and well done
Monday 25th May, 2020
Greg Svoboda from Queensland
We're very happy with Global Solar Solutions, Ryan was great to deal with and was very helpful and answered all of questions we had. Booked a time that suited is for a install, the team that came to install on the day we simply the best such a nice bunch of blokes and there taste in music was awesome. We couldn't be more happy with our choice of company to deal with, and ask the guys were the best to deal with. Also our first power bill was knocked out of the park, thanks SO MUCH
Saturday 23rd May, 2020
Lucas Forrester from Queensland
From start to finish this is a very professional team. Ryan was quick with correspondence and black and white explaining possible systems to install. I shopped around and global solar was the best rated and best priced installer I could find for components of comparable quality(tier one). The installers arrived the day they were booked for were very professional..(patient even with my dog trying to lick them) and showed pride in their work with cleanliness and attention to detail as if it was their own home. Being a tradesperson myself I appreciate the care factor.. many don't have it. Big thanks to Ryan and his team, looking forward to the future savings.research yourself people then give global solar solutions a call you won't be disappointed.
Friday 15th May, 2020
Brendan Johns from Queensland
Global sloar very professional over the phone and even better in person very quick and reliable couldn't pick a better company to choose cheers guys. Definitely recommend 100%
Friday 1st May, 2020
Hayds from Queensland
Just had global solar solutions come and install three panels on our new home. As first house owners this is all so hard and stressful ryan fro GSS made our lives so much easier can't thank the crew from GSS enough. So excited and sprites with how nice it suits our house. I would remember to everyone and very affordable.
Monday 27th April, 2020
George Ayoub from Queensland
Ryan and the team were fantastic through the entire process. Ryan is very knowledgeable about Solar and was very honest when it came to product quality and return on investment. On the day of the installation, the team were punctual and very efficient. They completed my large residential installation that same day! Very happy so far and look forward to saving on power bills. If you're after Solar power, then you will be extremely satisfied choosing Global Solar Solutions.
Sunday 19th April, 2020
Shelly Leathem from Queensland
I recently had a quote done with Martin, for 20x 330w Seraphim Blades and a Sungrow Inverter, who answered all my questions thoroughly and nothing was too much trouble to send through the Clean Energy accreditation and a copy of the Electrical License. There was no pressure to sign on the same day, and the finance company suggested - Community First - had the best rate/fees and excellent customer service. Smooth process, excellent communication and a good price all round. I had Alex (the electrician) and his assistant do the install. They were very professional and left with no mess to clean and were helpful in explaining the inverter. I would definetly recommend this company.
Friday 10th April, 2020
Zachariah Smith from Queensland
Awesome job done by the installers very tidy work Ryan has been very helpful before & after installation highly recommended 11/10 cheers guys
Friday 3rd April, 2020
Pam Riley from Queensland
Couldn't be happier going with global solar solutions, everything was done in a professional manner from initial contact to after installation was completed, fantastic installation great after sales service thank you to everyone at global. looking forward to my first power bill with solar.
Monday 30th March, 2020
Joel from Queensland
Here where are Solar installed December, 2 months of waiting for our supplier to update our meter, over the Xmas break , felt like ages, Once our meter was updated we wanted to change supplier for O TO A as they had the better feed in Tarif Another 2 weeks passed and I revived a phone call from O asking if and why we where leaving I told them that A had a better Tarif for solar , 2 minutes later they had offered us an even better offer, And these are our numbers Previous to signing up to our solar we had a few quotes and these guys where the only people who didn't demand we sign then and there, This was greatly appreciated after the last 2 companies wanted us to sign the dotted line there and then, which we did to save the hassle of another visit After speaking with global we found out we had been sold a bunch of lies, we canceled the other company and had 1 more quote for another company , Who promised us the world with ridiculous numbers bigger then these , shared the quote with global and they showed us a few things and filled us in with a few dot points the other company forgot to mentions, From there we signed up and the rest is history The team at global are terrific , the customer service is crazy, responses within 10-15mins anytime of the day, Our system has been as good as global said it would be !!! Thanks Global Solar Solutions Australia.
Tuesday 24th March, 2020
Aaron Lee from Queensland
Got installed over 4 years ago by Ryan, we contacted him again 2 months ago and have just had a second 6.6kw installed. Very happy repeat customers.
Sunday 22nd March, 2020
Steven McCarthur from Queensland
Amazing work from the team. Did an install on my fathers home! Clean and efficient. Highly recommend.
Saturday 21st March, 2020
Kirstie Caser from Queensland
Searched through so many different companies before finding Global Solar and couldn't of asked for anymore better service! They did an exceptionally neat job & was so easy to work with. Was such a pleasure working with these guys, HIGHLY recommended!!!
Wednesday 18th March, 2020
George Connors from Queensland
Had global solar solutions install my Solar today, the team got to site at 7.30 am and had finished by 4.30. Neat and clean job. This is our second install from Global always recommend to friends and family.
Sunday 15th March, 2020
Dale Schmidt from Queensland
Had the solar fitted in December, everyone I have delt with from start to finish have been great! The quality of the installation and the parts used are very good. lots of feedback through the process. Very happy and would definitely recommend.
Tuesday 10th March, 2020
Hayley Mason from Queensland
came up with a very sharp price. We had quite a few different quotes, but Ryan just blew them all out of the water with his recommendations, knowledge and pricing. Is coming up 12 months since install and everything is going strong - couldn't be happier and have not had to pay a single power bill yet. Highly recommend getting in touch with Ryan!
Wednesday 4th March, 2020
Chadd Collins from Queensland
The team from Global Solar were very professional and tidy, questions that I asked were answered with professionally with knowledge and were overall easy to work with. I would highly recommend these guys to anyone and everyone. Cheers, Chadd
Wednesday 4th March, 2020
Matthew Gordon from Queensland
Great service from the first phone call through to the job being completed this solar team was there to help ,enjoyed my free holiday ,the feeling when u get credit in your power bill instead of a bill was more then i could ask.
Tuesday 3rd March, 2020
Lehi from Queensland
Was referred to Ryan and the team at Global Solar Solutions Australia through a friend. Very professional and easy to deal with. And the amount of follow up support after installation has been great. With a 5 person household, pool pump running 8 hrs a day, numerous air cons and electronic devices our first power bill after installation was $120. Our previous bills could be debilitating at times coupled with rates, birthdays, holidays, etc. Was a great decision to have solar installed, and I highly recommend Global Solar Solutions Australia to anyone looking for a trustworthy company to consult with.
Saturday 29th February, 2020
Patara from Queensland
Fantastic company to deal with. Ryan was honest and reliable, and very forward with any facts or info I wanted. Install was super quick, only 2 weeks!!! Great product at a great price. Now I just can't wait to start seeing no electricity bill 😊
Friday 28th February, 2020
Amy Smith from Queensland
A huge thank you to the team at Global Solar Solutions. We are so happy with our solar system and the savings that we are now seeing in our electricity accounts. Cannot recommend Ryan and the team highly enough!
Thursday 27th February, 2020
Zudah from Queensland
Thanks to the boys at global solar, got the job done quickly and professionally, i will be recommending you guys to my friends and family.
Thursday 20th February, 2020
Courtney from Queensland
Very friendly, and great assistance all the way through. Very down to earth and no crazy promises or sales pressure. Installers were on time and did a great job. They cleaned up all the mess and left the house looking better than when they arrived! Thank you again.
Sunday 9th February, 2020
Lucas Miller from Queensland
Would like to thank chelsea from Global solar for getting in touch with us and giving us exactly what system we needed, we received our first bill last week for a total of $28 we are over the moon, the guys at global solar were great, installation was perfect can not fault this company, If you are thinking of getting solar look no further. Very happy customers have already recommend you guys to friends and family.
Wednesday 29th January, 2020
Alex Pond from Queensland
Global Solar Solutions Australia installed solar on my home. I couldn't be more happy with my system. From first contact to installation, they were very professional and knowledgeable. I will be recommending to friends and family!!
Tuesday 28th January, 2020
Danielle Dean from Queensland
Had Global contact me today and ask if I would be happy to leave my experience of going solar with them, we had our solar installed and since installation we have not had a power bill. We have used global electrician a few times to come and do some extra work at our house points and such. Really can't recommend the company enough. Thanks again to Grant and team at Gloabal.
Sunday 19th January, 2020
Belinda White from Queensland
We Decided to go ahead with Global Solar solutions after being referred from a friend, Ryan gave us a call & organised a time to come out and explain everything to us, Ryan had all the knowledge and wasn't a question he could not answer, Ryan didn't come across as a salesman who was just trying to sell us anything he made sure we were getting exactly what we needed and what suited us the best, we received our first power bill since solar $31 could not be happier the boys who installed it were also great very nice guys no rushing here, cleaned up after themselves and very well mannered, Cannot highly recommend Global solar solutions enough. Thank you again :)
*Please note that supplier ratings, reviews, and opinions shared on yoursolarquotes.com.au are the opinions of the reviewers alone and do not reflect the views or opinions of Your Solar Quotes. Read more at our Terms & Conditions under 'Installer Reviews.'
Global Solar Solutions Top Solar Service Locations