About Global Home Solutions (Solar Company)
33/14 Kam Cl, Morisset NSW 2264, Australia

1300616169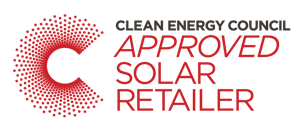 Global Home Solutions - Solar Panel Brands
Q-cell duo 330w q peak panels Q-cell duo g5+ 330w
Global Home Solutions - Inverter Brands
en phase micro inverters Sma sunny boys Fronius
Solar Power
Hybrid Solar
Solar Hot Water
Off Grid Solar
Solar Maintenance/Upgrades
Commercial Solar installations
Read Global Home Solutions Customer Reviews
Friday 3rd January, 2020
Shaan Baker from New South Wales
Comparable prices and knowledgeable staff! We were so confident in this company from the get go! Customer service was above and beyond! We knew everything we were getting into and everything was explained in great detail. We even get follow up calls regularly now that it's all installed and tips on how to save even more. Installation guys were knowledgeable, polite, punctual, tidy and so much fun! Feel like we've made some new friends. Highly recommend in all areas!
Tuesday 2nd April, 2019
Rain Moya from New South Wales
We are writing to express our happiness with Matt McGrath and to highly recommend your company's solar panels & batteries, from initial information, consultation, installation, website and post-installation customer support. The system we chose with you included: panels/batteries, the foremost benefit of these (in comparison to our previous system) is that they have the ability to store power and each panel works independently of each other (no longer is the whole system effected by one panel being covered by weather etc). We are very pleased that our electricity bills have dropped well below average ($200 compared to $1,000 and during the summer months almost non existent $14.68!). The companion website is wonderful as we can track how much power we are using and what our batteries are storing multiple times a day. Finally your customer service has been and continues to be outstanding, Matt is always reliable, friendly, hardworking, respond promptly and are happy to assist with any issues. For all these reasons we have no hesitation in recommending your company and products to other homeowners and businesses. Many thanks & Warmest Regards, John, Mary & Rain
Sunday 17th March, 2019
Mark Brindley from New South Wales
Install neat and fast. Minor monitoring issue fixed quickly. Very Professional outfit.
Friday 22nd February, 2019
Jim from New South Wales
Mathew the repersentive was fantastic in every detail for our solar system, the team that installed our system where the same, nothing was a trouble for them ,I'd have no trouble recommending this company throughly.
Wednesday 30th May, 2018
Alan Holder from New South Wales
Our panels were installed early with a minimum of fuss. A communication issue arose regarding changeover of our metre by our electricity provider which caused a delay, when GHS were made aware of this they, ( Matt, our knowledgeable salesmen) took steps to ensure their customer service resolved the issue.
Global Home Solutions Top Solar Service Locations