About Geraldton Solar Force (Solar Company)
17 Niche Parade, Wangara WA 6065, Australia

1300264011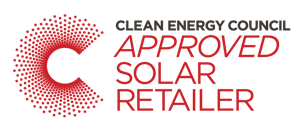 We are a West Australian company proudly employing local staff. Each team member has been individually selected for their large range of skills, technical abilities and unparalleled experience. Our reputation means everything to us, so our clients can be confident they will receive the best products in the market, with the highest quality installation, at the most competitive price. SALES CONSULTANT | Leading from the front, Phil our local Geraldton sales consultant is non-pushy, genuine energy expert who will recommend the best system for each individual location and budget. Phil will assess billing information, energy requirements and site conditions before presenting an obligation free appraisal on options that best suit the client's needs and requirements. SERVICE & SUPPORT | We do everything in house and are open from 8am to 5pm Monday to Friday. For anything relating to applications, installs or accounts, our clients will be speaking to local Australians who will help and assist with any queries. We install and service across many locations in our state ranging from Kalbarri, Geraldton, Jurien Bay, Cervantes. INSTALLERS | We have all in-house installers including qualified CEC Electricians. With all the necessary training, tickets, equipment and insurances you can rest easy knowing you are not only in good hands but in the best hands. Our installers pride themselves on quality workmanship, they are always on time, polite, friendly and professional.
Geraldton Solar Force - Solar Panel Brands
Suntech, Longi, sunpower, Risen, Solar Edge, REC, LG, Q Cells, Tindo, Canadian Solar
Geraldton Solar Force - Inverter Brands
Solar Edge, Goodwe, Sofar, Huawei, Fronius, SMA
Solar Power
Hybrid Solar
Solar Hot Water
Off Grid Solar
Solar Maintenance/Upgrades
Commercial Solar installations
Read Geraldton Solar Force Customer Reviews
Saturday 27th February, 2021
Dianne Powell from Western Australia
Awesome company from sales staff, office staff and especially the installation team. They were polite and worked quickly to have all work done as fast as possible. I highly recommend this company for any solar work.
Friday 4th September, 2020
Melissa Ferguson from Western Australia
Cody and his offside arrived at my place just after 7am as advised. We went through the process and they got to work. 6 hours later I am getting power from the sun. .Poilet and efficient. Thank you for your excellent service
Sunday 10th November, 2019
Sherryl Collins from Western Australia
Just like to thank Coby and Co on their friendly and excellent service today,installing my panels.High recommend the workman ship. Thanks Geraldton Solar Force
*Please note that supplier ratings, reviews, and opinions shared on yoursolarquotes.com.au are the opinions of the reviewers alone and do not reflect the views or opinions of Your Solar Quotes. Read more at our Terms & Conditions under 'Installer Reviews.'
Geraldton Solar Force Top Solar Service Locations