About GCR Electrical Services (Solar Company)
unit 39 6 Abbott Rd Seven Hills

1800427669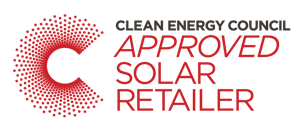 Solar Power
Hybrid Solar
Solar Hot Water
Off Grid Solar
Solar Maintenance/Upgrades
Commercial Solar installations
Read GCR Electrical Services Customer Reviews
Friday 20th December, 2019
Renee Francis from New South Wales
Fantastic electrical services, have used GCR for many years. Will definitely recommend.
Wednesday 31st July, 2019
Eddie Wu from New South Wales
Timely and great value! You are the first one I will call for any electrical work. Thank you for the excellent service!
Thursday 11th July, 2019
Michael Clancy from New South Wales
GCR has been providing all of our local commercial & industrial electrical supply & installation work for the last 2 years. Their standard of work & efficiency is exceptional. Greg & his team always conduct business in a professional & friendly manner. I highly recommend GCR for any electrical services in commercial building & industrial equipment areas.
Wednesday 30th January, 2019
Colin Riske from New South Wales
GCR are a professional contractor that are fantastic to work with on site. I find during the whole process, tendering and on site management/service that they are responsive, professional and reliable. They do the little things like clean up after themselves. They have delivered a number of projects for me and they do not create any headaches on site. They are also proactive providing a heads-up on any potential lead-time issues.
GCR Electrical Services Top Solar Service Locations