Is GCR Electrical Services the best solar installer for you?
We've collected thousands of installer reviews to make sure your search for solar is safe & hassle-free.
Click 'Compare 3 Quotes' below to make sure that you're getting a good deal.
About GCR Electrical Services (Solar Company)
unit 39 6 Abbott Rd Seven Hills

1800427669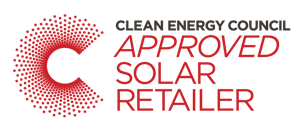 GCR Electrical's kick arse energetic team delivers every time on time with no problems, just solutions. We are passionate about offering a fast and reliable service that never lets you down, adding value at every opportunity to ensure a positive and enjoyable experience. Our team is committed, delivering outstanding value, continuous innovation and exceptional client experiences by consistently fulfilling our client's needs.
Solar Power
Hybrid Solar
Solar Hot Water
Off Grid Solar
Solar Maintenance/Upgrades
Commercial Solar installations
Read GCR Electrical Services Customer Reviews
Monday 19th October, 2020
Fernando Yabut from New South Wales
Luke and his team have done a good job installing the solar power system. Their workmanship is so professional. From the start of providing the initial assessment and proposing options on the system, Luke thoroughly explained the process involved and he has no hesitation to answer any technical queries. GCR Electrical Services thru Luke had given me a reasonable quote for the 6.6kw system where the bird proofing is part of the package in which most of the installer does not provide. Luke even explained the needs of maintaining the panel on a regular basis ( i.e. every 24 months ) in which the company also provides, in order for the system's operation to last years. I have already recommended GCR Electrical Services thru Luke to my next door neighbour who is looking for a solar system and I will not hesitate to highly recommend their services to anyone interested on the solar power. Keep up the good job Luke and the team.
Monday 5th October, 2020
Anthony Truong from New South Wales
The boys (Luke and Cory) have just completed the installation of a brand new solar panel system for my parents. I was there over the 2 1/2 days it took them to complete the work, and I must say, I'm bloody impressed! The quality of the work looks top notch, with everything clearly explained to us, as well as assistance to ensure we could set up the online app to monitor the system. Icing on the cake was to see the company owner Greg come out onsite to inspect the work of the boys, and to ensure we were happy with everything. That level of service is really rare these days, so going that extra mile was really appreciated by us. If you are interested in hiring a quality Solar Installation company who are also top notch electricians, then look no further, these guys will deliver you a quality service!
Monday 28th September, 2020
Dennis Lockwood from New South Wales
Of the 4 Quotes I requested, GCR in particular Luke, were the only one that gave the personnal touch. The quotes they sent gave me a number of options. Then Luke answered all my questions that allowed me to make the best decision to suit our requiements. Luke and his team were on site on time and gave an update at the start and end of each day. A very Professional approach. I would (and have) recommend GCR to anyone who wants to install a Solar System.
Monday 31st August, 2020
Khal Khattab from New South Wales
Had GCR come out and install my new solar system. Price was competitive, customer service was top grade and the boys we're professional and courteous. They also cleaned up after themselves and didn't leave any mess. Would definitely recommend their service to anyone in need of any electrical services.
Friday 20th December, 2019
Renee Francis from New South Wales
Fantastic electrical services, have used GCR for many years. Will definitely recommend.
Wednesday 31st July, 2019
Eddie Wu from New South Wales
Timely and great value! You are the first one I will call for any electrical work. Thank you for the excellent service!
Thursday 11th July, 2019
Michael Clancy from New South Wales
GCR has been providing all of our local commercial & industrial electrical supply & installation work for the last 2 years. Their standard of work & efficiency is exceptional. Greg & his team always conduct business in a professional & friendly manner. I highly recommend GCR for any electrical services in commercial building & industrial equipment areas.
Tuesday 28th May, 2019
Rae Edwards from New South Wales
GCR electrical have just finished installing the solar system on the house. Their installation and after sales service is beyond reproach. GCR have now set the standards that others should aspire to achieve.
Wednesday 30th January, 2019
Colin Riske from New South Wales
GCR are a professional contractor that are fantastic to work with on site. I find during the whole process, tendering and on site management/service that they are responsive, professional and reliable. They do the little things like clean up after themselves. They have delivered a number of projects for me and they do not create any headaches on site. They are also proactive providing a heads-up on any potential lead-time issues.
*Please note that supplier ratings, reviews, and opinions shared on yoursolarquotes.com.au are the opinions of the reviewers alone and do not reflect the views or opinions of Your Solar Quotes. Read more at our Terms & Conditions under 'Installer Reviews.'
GCR Electrical Services Top Solar Service Locations