Is Future Solar WA the best solar installer for you?
We've collected thousands of installer reviews to make sure your search for solar is safe & hassle-free.
Click 'Compare 3 Quotes' below to make sure that you're getting a good deal.
About Future Solar WA (Solar Company)
2/279 camboon road malaga

0861175726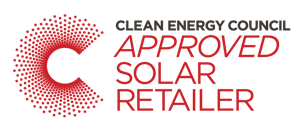 Future Solar WA provides residential and commercial solar solutions across Western Australia. We are committed to providing you with the knowledge that helps you to realize the benefits of renewable energy and its positive impact on the future of our planet. We thrive to provide the most compelling value in the solar industry with a customer experience that emphasizes on superior pre and post-sales service. Our Values: Taking pride in being a company that grows through success and client referrals, we see the partnerships with our clients as investing in our future. To maintain the full and continued satisfaction of our clients, we believe in: -Being honest with our clients and with one another. -Being broadminded, creative and courageous in the expansion of our capabilities, knowledge, and skills. -Being recognized and compensated for our abilities, achievements, and advancements. -Encouraging and exploring alternative forms of energy generation. -Deliver on our promises. -Provide quality customer service and advice.
Future Solar WA - Solar Panel Brands
Jinko, Sunpower, Qcell, LG, Seraphim, Trina, Canandian Solar, Longi, Risen
Future Solar WA - Inverter Brands
Fronius, Huawei, Sungrow, Solaredge, Growatt, Solax, Solis, ABB, Delta, Enphase
Future Solar WA - Solar Battery Brands
Senec, LGChem, Samsung
Solar Power
Hybrid Solar
Solar Hot Water
Off Grid Solar
Solar Maintenance/Upgrades
Commercial Solar installations
Read Future Solar WA Customer Reviews
Sunday 9th February, 2020
Matteo Doro from Western Australia
I had my solar system installed last December and the installers did a very good job, we discussed the best solution together and they put the panels on the roof not problems at all. The costumer service before the installation was clear and they explain to me all the options. Definitely I will recommend them.
Wednesday 29th January, 2020
Ajay Dsousa from Western Australia
For a long time, I was thinking about going solar but hesitated because I couldn't find the right company who would install the solar panel professionally within my budget. Then I came to know about Future Solar WA who are definitely the best solar panel companies in Perth, WA. Their professional team came to my home and patiently understood my needs and suggested a solar panel size appropriate within my budget and my household energy requirements. Thanks to them, my solar panel installation process went hassle-free and smoothly without any problems.
Monday 1st July, 2019
Greg Thompson from Western Australia
Having got my solar sorted by these guys has been the best decision. The best price solar in Perth with fantastic customer service. Hassle free and totally relaxed experience.
Saturday 29th June, 2019
Shajedul Islam from Western Australia
I wanted to go solar but with in my budget. When I spoke to Future Solar WA they understood what I wanted and gave a very good product with in my budget. Now I am able to tell my grandchildren that I am doing my bit for the environment.
Thursday 2nd May, 2019
Ian Webster from Western Australia
Great service, staff, installers and equipment. Very knowledgeable about different systems, works with you to get the best possible outcomes. Worked with us to keep in budget and work around Western Power and their objections, they were a huge problem!
Tuesday 2nd April, 2019
Jin Kim from Western Australia
Best and kind! Thanks
*Please note that supplier ratings, reviews, and opinions shared on yoursolarquotes.com.au are the opinions of the reviewers alone and do not reflect the views or opinions of Your Solar Quotes. Read more at our Terms & Conditions under 'Installer Reviews.'
Future Solar WA Top Solar Service Locations