About Expert Electrical Tas (Solar Company)
8/26 The Avenue, New Norfolk TAS 7140, Australia

0387749617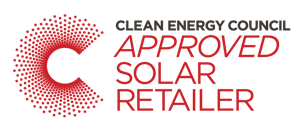 Expert Electrical is a comprehensive electrical company with a drive to provide clients and partners with the highest level of customer service and professionalism.
Expert Electrical Tas - Solar Panel Brands
SolarWatt, Hyundai, Phono
Expert Electrical Tas - Inverter Brands
SMA, Delta
Expert Electrical Tas - Solar Battery Brands
Tesla, BYD
Solar Power
Hybrid Solar
Solar Hot Water
Off Grid Solar
Solar Maintenance/Upgrades
Commercial Solar installations
Read Expert Electrical Tas Customer Reviews
Sunday 24th January, 2021
Liam Nichols from Tasmania
The best in the business six.
Monday 11th January, 2021
Sam Bradford from Tasmania
We are extremely happy with our solar package from Expert Electrical, high quality products with multiple options for all budgets. The quality of the installation and the extra effort the installers went to for optimum panel position was fantastic. Easy to deal with and highly recommended!!
Tuesday 15th December, 2020
James Looker from Tasmania
Excellent service, advice and install from Tony, Scott and the install crew. They all went above and beyond. I've heard a lot of horror stories of badly/cheaply installed systems. these guys were clean, neat and fast and only advised on higher quality systems - at not a whole lot more than the cheap and nasties.
*Please note that supplier ratings, reviews, and opinions shared on yoursolarquotes.com.au are the opinions of the reviewers alone and do not reflect the views or opinions of Your Solar Quotes. Read more at our Terms & Conditions under 'Installer Reviews.'
Expert Electrical Tas Top Solar Service Locations