About Exel Power Solutions (Solar Company)
752 Springvale Rd, Mulgrave VIC 3170, Australia

0390216927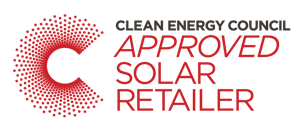 Exel Power Solutions is a part of Exel Group. We have been providing commercial and residential PV systems along with battery storage solutions over 15 years now, with around more than 40,000 residential rooftop installations within Victoria, NSW, QLD and WA. We are CEC accredited retailer and so are our installers. We have worked on commercial projects with Monash University and Melbourne Sports and Aquatic Centre. We take pride in our work with promising 10 years of workmanship warranty. We believe that our customers' requirement and say is our highest priority, as we are the first and last point of contact for them – from the time they plan on installing solar till the time they require any assistance with with either pre or post install.
Exel Power Solutions - Solar Panel Brands
Jinko, Z N Shine, Seraphim, QCells, LG, Hyundai, SolarEdge, Et Solar, Suntech, Sunpower, REC, Aleo, Sumec Phono, Risen
Exel Power Solutions - Inverter Brands
Sungrow, Solis, Goodwe, Growatt, SAJ, Firmer(ABB), SMA, Huawei, Enphase, Solaredge, Fronius, and Kehua
Exel Power Solutions - Solar Battery Brands
Samsung, BYD, Lg-Chem, Enphase, Qcells, Tesla, Huawei(coming soon)
Solar Power
Hybrid Solar
Solar Hot Water
Off Grid Solar
Solar Maintenance/Upgrades
Commercial Solar installations
Read Exel Power Solutions Customer Reviews
Sunday 12th July, 2020
Pardeep Singh Bhullar from Victoria
Excellent customer service, very trustworthy and help to choose the right product according your needs.
Wednesday 8th July, 2020
Jasmeet Brar from Victoria
Best installer.
Monday 29th June, 2020
Singh from Victoria
We got the LG Neon 2 series all black module with the Huawei SUN2000l series smart inverter .They were very professional, and handled the whole process in timely and hassle free manner. From the sales guy to admin support till getting the CES and Grid Connection done everything was a smooth journey. Thank you Exel Power would definitely recommend to friends and family.
Thursday 25th June, 2020
Herman Rusdy from Victoria
The best solar installer in Melbourne. Recommended
Exel Power Solutions Top Solar Service Locations