Is Exel Power Solutions the best solar installer for you?
We've collected thousands of installer reviews to make sure your search for solar is safe & hassle-free.
Click 'Compare 3 Quotes' below to make sure that you're getting a good deal.
About Exel Power Solutions (Solar Company)
752 Springvale Rd, Mulgrave VIC 3170, Australia

0390216927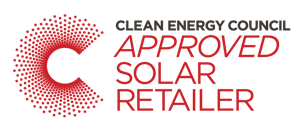 Exel Power Solutions is a part of Exel Group. We have been providing commercial and residential PV systems along with battery storage solutions over 15 years now, with around more than 40,000 residential rooftop installations within Victoria, NSW, QLD and WA. We are CEC accredited retailer and so are our installers. We have worked on commercial projects with Monash University and Melbourne Sports and Aquatic Centre. We take pride in our work with promising 10 years of workmanship warranty. We believe that our customers' requirement and say is our highest priority, as we are the first and last point of contact for them – from the time they plan on installing solar till the time they require any assistance with with either pre or post install.
Exel Power Solutions - Solar Panel Brands
Jinko, Z N Shine, Seraphim, QCells, LG, Hyundai, SolarEdge, Et Solar, Suntech, Sunpower, REC, Aleo, Sumec Phono, Risen
Exel Power Solutions - Inverter Brands
Sungrow, Solis, Goodwe, Growatt, SAJ, Firmer(ABB), SMA, Huawei, Enphase, Solaredge, Fronius, and Kehua
Exel Power Solutions - Solar Battery Brands
Samsung, BYD, Lg-Chem, Enphase, Qcells, Tesla, Huawei(coming soon)
Solar Power
Hybrid Solar
Solar Hot Water
Off Grid Solar
Solar Maintenance/Upgrades
Commercial Solar installations
Read Exel Power Solutions Customer Reviews
Sunday 1st November, 2020
Paul from Victoria
SMA 3000 TL-20 inverter and 8 x Black label Amarisolar panels with 18% efficiency. Technical guys were excellent and no hassles. Thank you for all your information which made the whole deal much easier to sort through. Your website is an invaluable tool for solar systems. Waiting now for a new meter but Exel did all the paper work so should be good to go in a month or so. 40kw/h in 6 days. Great job Finn.
Sunday 1st November, 2020
Steve from Victoria
I was convinced that the sunPower Solar Panels were of a high qaulity and strong efficiency. I went with the 300W panels and have 14 panels in my shed waiting to be installed. I was dissapointed in the conflicting advice from diffent sparkies representing the company about the best location for the Inverter..I was at work and my son was at home when they arived to install the inverter. They put it where I was informed was not a good spot and I would have preferred them to put it elswhere..I did end up taken a day of work for the install.. And as usual, they called and said they would be delayed..this will also mean another day off for the roof work.. That's tradies for you.. However I am pleased with the price of the system 4.2Kw for under $19K..I know some may not think so, but after looking at various systems for so long, I made my choice.
Sunday 1st November, 2020
Paul from Victoria
I have researched solar for over 9 months. Had 6 different companies come to my home to explain their offers. Exel Power or Exel group was by far the most impressive. While it was not the cheapest product I seen. I was most impressed that they did not just have one panel and claim that it was the best, but they were able to show me a range of panels to suit different budgets, which made it much easier to understand some of the minor and major differences between all the solar panels on the market. The Sales Rep was excellent, not pushy at all, and helped me save money on the system by displaying some advertising from my place of business. I would highly recommend Exel for solar installation. Highest quality and by far the longest warranty panels and also the highest quality of installers. A very happy customer
Sunday 1st November, 2020
Christopher from Victoria
Sales man was informative but not pushy. They didn't charge for travelling out of area. All work is done in house (there were no sub contractors).
Sunday 1st November, 2020
Adelene from Victoria
Very professional team with quality work and service Exel Power made the whole process very easy for us. With a few simple questions, we were offered a few options between the panels and the unit itself with easy to understand explanations of the pros and cons of each.The installer was very punctual and ran all required changes by us. They were done in 5hrs as they had stated they would be at the start of the day and they were very neat, friendly and polite. Everything after that was handled for us. All paperwork was submitted without much involvement from us and we would gladly work with Exel Power again. We couldn't give a higher recommendation.
Sunday 12th July, 2020
Pardeep Singh Bhullar from Victoria
Excellent customer service, very trustworthy and help to choose the right product according your needs.
Wednesday 8th July, 2020
Jasmeet Brar from Victoria
Best installer.
Monday 29th June, 2020
Singh from Victoria
We got the LG Neon 2 series all black module with the Huawei SUN2000l series smart inverter .They were very professional, and handled the whole process in timely and hassle free manner. From the sales guy to admin support till getting the CES and Grid Connection done everything was a smooth journey. Thank you Exel Power would definitely recommend to friends and family.
Thursday 25th June, 2020
Herman Rusdy from Victoria
The best solar installer in Melbourne. Recommended
*Please note that supplier ratings, reviews, and opinions shared on yoursolarquotes.com.au are the opinions of the reviewers alone and do not reflect the views or opinions of Your Solar Quotes. Read more at our Terms & Conditions under 'Installer Reviews.'
Exel Power Solutions Top Solar Service Locations