About Ever Power Solar (Solar Company)
250 Orange Grove Rd, Salisbury QLD 4107, Australia

1800819617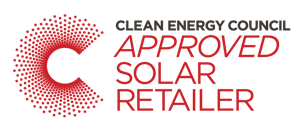 Solar Power
Hybrid Solar
Solar Hot Water
Off Grid Solar
Solar Maintenance/Upgrades
Commercial Solar installations
Read Ever Power Solar Customer Reviews
Tuesday 10th December, 2019
Michelle Horner from Queensland
Really happy with how quickly our consultant Jasper O'Connor organised our installation. The team that completed the installation were great and explained everything in detail. Thanks!
Thursday 26th September, 2019
Livia from New South Wales
Had the solar installed in July, things follow up efficiency and staffs was very friendly and helpful, appreciated they also remind me to apply for CBA cash back. nice product and great service. look forward to see my next electricity bill amount will be reduced after installed solar.
Friday 20th September, 2019
Mahdi Ferasatkish from Queensland
Best price in the market, good costumer service. Cole Maxwell provided required information and support. Highly recommended.
Tuesday 3rd September, 2019
Brendan Arkinstall from Queensland
Ever Power Solar delivered and installed a good quality system.the installers did a really good job as it has only just been installed im looking forward to the future in particulara smaller power bill.
Friday 30th August, 2019
Kieran from Queensland
Just got a 6.6kw system installed and am very happy with the whole process, Cole was really easy to work with and provided an exceptional service, even the installation team did a great job. I am very happy I decided to go with Ever Power.
Ever Power Solar Top Solar Service Locations