About Ever Power Solar (Solar Company)
250 Orange Grove Rd, Salisbury QLD 4107, Australia

1800819617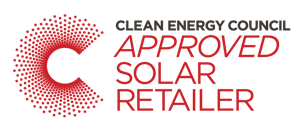 At Ever Power Solar, we are passionate about supporting environmental improvements. Solar is widely recognised as the most effective and affordable renewable energy source on the market. We've installed solar systems for hundreds of homes and businesses nationally. Our large product range of both solar panels and solar inverters provides us with the flexibility to ensure you get the best solar system possible. As a result, you can rake in the efficient electricity savings for many years to come.
Ever Power Solar - Solar Panel Brands
Trina, Suntech, Longi,Jinko, Q-cell, Q-Max, LG, Risen, Seraphim
Ever Power Solar - Inverter Brands
Growatt, Solis, Sungrow, Fronius, Goodwe, SAJ
Ever Power Solar - Solar Battery Brands
LG
Solar Power
Hybrid Solar
Solar Hot Water
Off Grid Solar
Solar Maintenance/Upgrades
Commercial Solar installations
Read Ever Power Solar Customer Reviews
Friday 13th November, 2020
Eve from New South Wales
After a doorknocker from another company gave my family a quote for $7.7k for a 5.28kw system, I decided to help my folks out and did a lot of research and got quotes from 5 installers for my family to choose from. Samuel from Ever Power Solar gave us the best price - it was $800 cheaper than the next one up for the same system and over $4000 cheaper (for a quote with a smaller system, with lower quality panels and inverter, and less efficient panels) than the doorknocker's! It's so very easy to get fleeced in this industry, which is why I want to help those reading. Samuel was super friendly, and explained everything well and was patient and gave me so many quotes. He responded to me after work hours and even said I could call him on Sunday if needed - I havn't seen that level of dedication in sales staff before. I felt he was pretty genuine and had my interests in mind in that he gave me honest opinions of the panels (although they didn't all align with what others told me - but I don't know who's 'most right' and there are so many choices and personal preferences) rather than just trying to upsell me the priciest system, or get me the easiest one. He also wasn't as pushy as some of the others and didn't try the crummy tactics like offering me 'free upgrades' for panels which wern't really upgrades (cos the others were out of stock), or tell me he's giving only me a great price because I'm special and 'listen to him' etc like some of the others. One small downside was there were a few careless errors in the quotes and website, but the guy seems so busy that's fair enough, and when I told him the website inaccuracies he said he'd try to get someone to fix it. I got a quote for 370w Longi HiM04 panels on a 6.6kW system with 5kW Sungrow inverter - high quality, efficient panels in the good value-for-money range, I was going for bang for buck in my research and another good installer sales staff said he recently got these Longi panels installed on his roof (which is a good sign). It came down to his company and another and my parents ended up choosing another company in the end (which also had great reviews but were around for 1 more year), after that company price matched Samuel's price (even though they were originally way more expensive). So I can't say how the installation would have gone, but from what I've seen so far I would recommend Ever Power Solar to my friends. Thanks Samuel for the hard work and commitment to help me navigate this maze. Also a tip for anyone looking: Most 'finance options' from solar installers seem really pricy, and I believe you can choose your own - so look into other options if you are looking for finance - most installers don't talk much about the finance options, so you may feel like you gotta go with the one they recommend, but you don't. I wish more would mention this. In short, would recommend. =]
Monday 12th October, 2020
Shij from Queensland
The Service department was very prompt. I was facing a little trouble with my inverter and contacted Ever Power Solar. Wilson from Service Team contacted back to me immediately and helped me to resolve the issue. Happy with the service after installation.
Sunday 11th October, 2020
Abraham from Queensland
Thanks to the entire team in Ever Power Solar, It was really fast, smooth and efficient. Cole Maxwell helped me to get a good solar system for a cheap price. The whole process was very fast, within two days after accepting the quote, they came and installed the system in our house, the installation team was also very efficient and helpful. Just waiting for my retailer to install smart meter so that I can start getting credit on my power bill.
Thursday 8th October, 2020
William from Queensland
From requesting the initial quote through to installation the process to install solar at my regional property was effortless. I write this review after having the system installed 6 months ago and can't fault anything. The output of the panels and inverter are great and it's great to have my electricity bills arrive in credit. Very glad I choose Ever Power Solar.
Tuesday 6th October, 2020
Jimmy from Queensland
Alex helped with all the papers, installation and very cost effective. Maintained good communication.The solar app was installed with the help of Mr. Wilson and he explained the minute Details of it... Thank you ever power Solar team... You have done a wonderful job.
Wednesday 30th September, 2020
Don from New South Wales
Good communication fast delivery of installation (12 days) and competitive price. Excellent service from sales staff Wendy , installation team Oska and good follow up from William. Good response to replace faulty circuit breaker after sales service. Very pleased with all involved.
Tuesday 29th September, 2020
Jim from Queensland
Fantastic the installation team were just out of this world,all communications with the company were excellent just bent over to help you the total experience was something to hold onto
Tuesday 29th September, 2020
Touheed from Queensland
Panel installation was very smoth process. They have done their job within specified time. Their customer service is very high class. My all requests are treated with high urgency. Over all very good experience.
Monday 28th September, 2020
Nazim from New South Wales
Cole Maxwell and his team at Ever Power solar have been amazing in setting up our system in no time after we booked by paying the initial deposit for our 18x370W Panels (6.6KW System). The entire process took less than 4 days to complete. Cole has been very very effective in communication at each and every step of the process. He kept us informed and no matter the time or day, he was available to assist us with any queries that we had. I highly recommend Ever Power solar to anyone who is currently looking out for an efficient Solar system. You won't be disappointed with their customer service as well as the installation.
Tuesday 22nd September, 2020
Moors from South Australia
From my first dealings with Cole Maxwell and team Ever Power Solar I felt very comfortable with using this company. I could not fault anything from the beginning and after the installation for the panels. Some one was always available to answer any queries and to explain all the steps to me. Now after receiving my first power bill I am very happy. Thank you to all who assisted
Tuesday 22nd September, 2020
Dissa from Queensland
Excellent service. Delivered in a timely fashion, within budget. Excellent value for money also. The quoting process was easy and everything that was promised was delivered. Highly recommended service provider.
Tuesday 22nd September, 2020
Nyein from New South Wales
Installation process, they take the action faster than I think. I don't have any issue with this company, all are going smoothly. Cole Maxwell and team are very nice and make comfortable. I did the right choice.
Tuesday 15th September, 2020
Racheal from Queensland
There was a few little hiccups with the installation.... Samuel was very helpful and always answered any questions quickly ... We have not received a bill yet and the saving is great and will get even better when we get a pool heater so that will be free electricity..... From setting up the inverter online help was there quickly.... Thanks heaps ever power solar...
Tuesday 15th September, 2020
Sierra from Queensland
Very high quality system and very well priced. Cole was Very helpful and knowledgeable when we had any concerns and questions. Their customer support is helpful at every step of the installation process. We had no issues at all from start to finish which made it an all round pleasant experience.
Tuesday 8th September, 2020
Dean from Queensland
We received the quote from Cole Maxwell at EPS and was very happy with it. He explained everything and even the option for different watt panels. The installation went well even when i asked for inverter to be positioned in garage. The process was smooth from quote to installation. I would recommend Cole and his team at EverPower solar as at present I'm happy with the product they have installed.
Tuesday 8th September, 2020
Kate Crozier from Queensland
I was dealing with Cole Maxwell who was extremely helpful in getting me started. Also organising the payment plan. I wasn't happy with the first finance company, but he quickly found someone I was happy to go ahead with. Before install, Cole got in contact with me on a few occasions just to make sure everything was still ok to go ahead and that he had the correct info about our electricity etc. As installation was taking place, I had a text asking if it was being installed, which it was. Then I had a follow up call from Cole a few days after install. He wanted to know if I was happy with everything. I would be very happy to refer the company and specifically Cole to others, especially due to the great communication.
Tuesday 8th September, 2020
Kylie Turner from Queensland
The installation of the panel's was very professional very quick and kept us up to date of what they where doing would highly recommend them it's great to find someone you can trust.
Wednesday 12th August, 2020
Peter from Queensland
installation whent without any problems had leak in roof from broken tile i called them and they were there the next day to fix very happy the company kept me informed of when they would start the installers were very proffesional and cleaned up when they finished
Tuesday 11th August, 2020
Lorraine from Queensland
No can not fault this company. Would recommend them to everyone that wants solar. Great job nice insulation team. Highly recommended. Only company that done what they said when they said.
Wednesday 5th August, 2020
William from Queensland
It was nice and smooth operation of installing the panels on the roof It was pleasant experience with the installer and his team. Dealing with staff from EPS, gave a good example of excellent service, looking after the whole process from start to finish. Staff from EPS provided high quality of service and set good example to other suppliers to follow. I did not have any problems whatsoever dealing with EPS, they provided professional and experienced service with a lot of curtsey. I will be happy to recommend EPS to others. I appreciate all the good work for me.
Wednesday 5th August, 2020
Vipulkumar from Queensland
Great price for a great system. Very helpful and knowledgeable salesman. Install was done very professionally, in the timeframe promised. Top customer supprt helped me set up the wireless monitoring system. Very pleased and would recomment Ever power solar to anyone.
Tuesday 4th August, 2020
Dennis from Queensland
Not only was the system extremely well priced but installation was quick and painless. Installers gave me a great overview on how the system works. After sales service has been excellent!
Tuesday 4th August, 2020
Nadhim from New South Wales
I am very pleased with the good service I received from Ever Power Solar team, starting from Cole Maxwell and his consultation and detailed explanations to the installation team who were polite and professional. They have wonderful customer service and reasonable price for the system. Other team members also communicated with us every step of the way so we knew exactly what was happening. Ever power solar promised quick service and they delivered in a great way, I have the system installed four days after paying the deposit (unlike other retailers giving 4-12 weeks waiting time). I am now waiting for the distributor to install the meter so that we can start measuring the outcome of the investment and the reliability of the system and equipment. I hope after sale services will be as great as the purchase and installation. I highly recommend Ever Power Solar and I am confident and happy with their service.
Tuesday 4th August, 2020
Sumit from South Australia
It seemed to be difficult project for me before I had word with Cole Maxwell from EPS ! He was very helpful during the process from start to end. Great customer service
Friday 17th July, 2020
Amod from New South Wales
This is my first company to deal with.i have installed 3 days ago. I hardly see the difference and utilise the service because of bad weather.but the company guy helped me solving my problems. Thanks to William. good customer service and friendly behaviour helpful person Will deal again in future.
Thursday 16th July, 2020
Mayur from Queensland
Great service and knowledgeable and professional team and one of the sales member COLE is best, Quick install. Great price and best customer support. Sales person checked in the whole way through the process from quote to installation. Hassle free would recommend them ,EPS team have excellent knowledge about solar and electricity, they put seraphim panels and solis investor 6.6kwh system on my roof with resonable price,,even one of my friend's house also installed solar from EPS,,,even he is happy as well,,,,,, 2 weeks ago Purchasing a solar system was an interesting process. You suddenly enter a world full of complexity where one minute you're suddenly researching solar panel manufacturers, the next you're researching solar inverter companies, all while trying to sort through the complex maze of mixed reviews, bad reviews, good reviews, etc. You then find out the shocking statistic that 50% or more of solar system owners experience failures or problems during the lifetime of the solar system itself, most of these failures end up being caused not by the solar panels or the inverter, but actually as a result of poor installation procedures and/or practices by the solar company. I ensured that picking a reputable solar installation company was of the highest possible priority and boy, Solaray sure did not disappoint. The entire process, from the very first quotation byCOLE, to the completion of the system was a lovely experience. ensured that I was kept update to date with everything, COLE ensured that I was in the loop on the latest info. I think COLE might be the most friendliest person I've ever had to deal with! The installers were very professional, completing the installation in just a few hours without compromising on the quality by any means. Despite what we originally thought was an impossible spot to place the inverter, the installers made it happen for us. The installation team consulted with me prior to the panel placement and I was made aware of everything that was happening at all times. The installer who did the electrical work had an aora about him, he seemed very experienced in what he was doing and was professional at all times. All in all, excellent installation from the start to the end. I'll ensure to follow up in a years time to check in on how things are going
Thursday 9th July, 2020
Shane from Queensland
Been wanting solar for a while but needed to cut tree's to take advantage of having one ,so always told sales man maybe another year give me a bell. Well the salesman Cole Maxwell would ring me 1 year to the day for 3 years I reckon. Finally asked what sort of deal they had , sounded good so said ok .everything went well with installation and are happy with overpower team . Thanks shane
Friday 3rd July, 2020
Zsu from Queensland
So far so good,solar panels have been installed,but have not been connected to the grid,otherwise great service,good price just have to wait how effective the system is,installers were friendly and effective
Thursday 2nd July, 2020
Matt from Queensland
Quick easy install. Great price and customer support. Sales person checked in the whole way through the process from quote to installation. Hassle free would recommend them to anyone seeking solar in Townsville
Thursday 2nd July, 2020
Gazza from Queensland
Friendly and efficient both personally with electrician on site to over the phone with any questions and issues.Wilson our trouble shooter over the phone was patient with our not so tech knowledge and his immediate customer support was great.
Wednesday 1st July, 2020
Chez from Queensland
Installation process was faultless, although it did take the full day. Inverter stopped working 11 months in, however after much communication with the team members, was fixed in 10 days. The EPS team are awesome and actually care about the customer, even after the installment.
Thursday 4th June, 2020
Peter H from Queensland
The system installed on my roof by EPS works well and has saved us heaps on our quarterly electricity bills.... now around $100.... that were previously between $350 to $550!!! If rates remain the same for our feed in to the grid with our provider, the system cost will be paid out in full in less than 4 years. I would highly recommend the EPS system and their service team to anyone wanting to install a new Solar PV system.
Thursday 21st May, 2020
Jomy from Queensland
Good service from COLE MAXWELL and team EPS. Installation was good and running well. It was a good deal from the company. Referred to a few of my friends and they are also happy.
Thursday 14th May, 2020
Khalid from Queensland
Quick and easy installation. Staff was very friendly and helpful. Haven't had any issues with the company. Installation process was quick and easy. So far all went good and easy.
Thursday 14th May, 2020
Sam from New South Wales
This installation process was extremely easy and smooth and the company direction was very prompt too, and we have saving a lot of $$$ every electricity bill, and the customer service person by the name of cole he's great , professional.
Thursday 14th May, 2020
Jai from Queensland
Pleasure to deal with Jasper, who is been prompt and got us great price with quality product. I would highly recommend eps and Jasper specially. Five star To jasper /company
Thursday 14th May, 2020
Kul from Queensland
Everything is easy they will do everything for you. Very easy going people very polite helpful and friendly I highly recommend for everyone to put solar from this Guys they very awesome.
Friday 8th May, 2020
Rosanna from Queensland
It's take a while for installation, It's 3 times re sched the installation Bec. of Covid 19 , next the storm But finally done and excited for my next electricity bill ! Thanks Ever solar!
Friday 8th May, 2020
David from Queensland
Ever Power Solar were easy to deal with and completed the job with efficiency. They communicated well and I am very happy with the completed job. The price was sharp as well, so overall it was a good experience.
Thursday 7th May, 2020
Alex from Queensland
Solax solar power was the best one I found , friendly easy going company for insatallation of solar I have ever met and cheapest one in the marcket among other comepetitive companies
Thursday 7th May, 2020
Steve from Queensland
Everpowersolar was very easy to deal with they sorted everything for me and gave me a great price plus Russell the fitter from solar air services was superb thanks steve
Thursday 7th May, 2020
Barbara from Queensland
The process from start to finish was done with ease and was professional. The 2 guys turned up early to install the solar panels. they communicated with me every step that they were doing and at the end they went through and explained everything to me and asked me if I understood it. They answered our questions that we had and were very nice and professional.
Wednesday 6th May, 2020
Craig from Queensland
Great job Col maxwell .nothing was a hassle ...good clean workmanship, 5 stars from me . They called back few times to make sure we were happy . Will not hesitate to use again
Thursday 16th April, 2020
F.J from Queensland
OMG! Where do I begin with? Communication: Anna was top notch- courteous, professional, caring, timely... Delivery: I emailed back the signed contract to Anna Thursday evening and had my system installed on Saturday! I.e. In less than 48 hours. Installation: two very friendly installers, JJ and his mate, arrived within the promised timeframe and did the neatest installation in a matter of 3 and a half hours! They were friendly and obviously experts in what they were doing and even helped me set up my iSolar app to monitor the system on my phone! Performance: the system is producing the maximum inverter capacity of 5KWs consistently over long hours during ideal sunny conditions! Perfect! Overall satisfaction: 5- star pricing, 5 star quality! 5- star service! Thank you Anna and thank you Everpower Solar!
Thursday 16th April, 2020
Justin from Queensland
Samuel from ever power always return my calls and we successfully got Solar on our roof we are happy to have Solar on our roof at a great price Justin
Thursday 26th March, 2020
Tyson Patel from Queensland
I am so happy don't pay the light bill anymore..Must go with Ever Power Solar. Keep up the good work EPS. Team at EPS were so good in their service.i would recommend my friends to go for solar with Ever Power Solar.
Thursday 12th March, 2020
Nora from Queensland
They came on time,, i would recommend anyone that wants to put solar to go with ever power solar. They keep checking up on you after the service is done, thanks
Thursday 5th March, 2020
Helen T. from Queensland
Best installation, quite effficient. Good follow up service, will recommend to friend. We based in sydney. They provide good price too. All of All I would Rate 6 stars for ever Solar panel
Friday 21st February, 2020
Tara from Queensland
The team were so fantastic. No issues whatsoever. The process was smooth and we were supported throughout. Kept up to date regularly and able to contact the team all hours.
Thursday 20th February, 2020
Nigeth from Queensland
I contacted Alex , when I planned to buy the system.Alex helped me in finding the right system and the installation. I liked the way which Alex planned the installation and quote works .
Thursday 20th February, 2020
Nakul from Queensland
Installation process went well and organised. I had no issues with the company in regards to the communication. They have replied me within 24 hours. Overall it was good experience
Thursday 13th February, 2020
Manpreet from Queensland
"COLE MAXWELL and EPS TEAM" Good quality and upgrades solar panels. Great price. Very good and fast customer service and I never had any issues with this company. Very easy to communicate. I am fully satisfied to go with "EVER POWER SOLAR"
Thursday 13th February, 2020
Chennathu from New South Wales
Though, I wasn't able to act as agreed, but Anna she went beyond the limit to get the job done. Good on her. I am happily recommend them for others.
Thursday 13th February, 2020
Ajay from Queensland
Cole was the guy who explained and convince me to buy solar panels from his company. Throughout the service he was constantly in touch with me even after the installation. So 5/5 .
Thursday 13th February, 2020
Mark from Queensland
I picked Ever Power based on their reviews and I wasn't disappointed. Communication from the start was easy, installation was quick and professional, couldn't fault then at all. Highly recommend
Thursday 13th February, 2020
Praveen from Queensland
I contacted Cole from EPS for a 6.6kW system quote. He was very courteous and explained me the whole process with best products on the market at the time to suit my budget. Cole kept me well informed from start to finish. EPS was also well coordinated within their different departments and worked well together as a team. I had a hassle free experience getting a great product at a very reasonable cost. I waited 3 months before I wrote this review to test the product and quality of installation etc. I am a very Happy Customer of Ever Power Solar! Most importantly, I'm now saving money when comparing the cost of previous and current energy consumption. Based on my experience, I sincerely recommend this company to anyone looking to install Solar! EPS, please keep up the good work!
Wednesday 12th February, 2020
Simon from Queensland
We would not have been able to afford solar without Ever Power Solar and the quality they provide is very high. Their service has been outstanding. Great guys to deal with. Sam is amazing! I asked people I know with solar what I needed to look out for. I did my research on the company, and in particular the lifetime quality standards for the panels and inverter and was suitably impressed with the options I was given. Better than other products I found on the market - and for a better price. The warranty is excellent too. The installer was very professional, thorough and fast. I got some other quotes to compare the price, quality of materials, and warranty. EPS easily was the best choice in all areas. We are now connected to the grid and I can see the meter showing we are putting electricity back onto the grid. That's a really good feeling. I totally recommend EPS. They are personal and professional and did everything they could to find the best quality solar solution for our home. I genuinely have no hesitation in happily recommending Ever Power Solar as an affordable, high quality solution to people who want to save money on power bills. I recommend anyone contact them and see what EPS can do for you. They made it possible for us to have solar. Thank you!
Friday 7th February, 2020
Jonathan from Queensland
Cole is the best! Very happy! Cole was extremely polite and courteous each time I spoke with him. Nothing was ever a problem. The communication was excellent and prompt. From getting quotes to explaining the process, he was thorough and patient. I wouldn't have expected this level of quality from a sales team. Cole is excellent.
Friday 7th February, 2020
Sunil from Queensland
It's really easy and it's finished in 2.5hrs. Their dealing is nice, I'm happy to give a 5 star rating for the installation. They did this in a real hot day in Bayern 12 pm and 3pm. And they finished it really fast and neat.
Friday 7th February, 2020
Ryan from Queensland
Ever power solar is cheap and best solar provider in Brisbane. I bought 6.6 kw from ever power solar. They are awesome. Specially, Cole and Hank are very friendly and helpful.
Thursday 6th February, 2020
Manirul from Queensland
The panel installation was very easy. Our installer, was really helpful and fixed any issues as quick as possible. The entire process was quick and easy. The communication with our provider and installer was very good. I Would definitely recommend Ever Power Solar.
Thursday 6th February, 2020
Jude from Queensland
Easy process from start to finish with no issues. Installed last year and we have saved a lot of money I n this time. Would highly recommend families install solar!
Thursday 6th February, 2020
Domenic P. from New South Wales
Great setup and is performing better then expected very happy . My setup is a premium system and i got it at a very affordable price thankyou very much Ever power solar
Thursday 6th February, 2020
Anderw from Queensland
Easy from start to finish , good communication throughout, coolio. oh 30 words minimum, right halfway there, I would recommend these guys price was decent and it all got sorted pretty quick :) cheers
Thursday 30th January, 2020
Karamjit from Queensland
Installation process was very smooth.staff is so helpful.cole provided me a very good customer service and good price aa well.i will surely recommend them to all my friends very happy
Thursday 9th January, 2020
Wayne from Queensland
Cole and the team at Ever Power Solar were very helpful in designing a system that suited my needs. After I signed the contract, it was several months before I was ready to have the solar system installed, and to their credit, they didn't increase the price as a consequence of the delay. When the installation was finished, installers left the yard clean and tidy. No complaints.
Thursday 9th January, 2020
Gurwinder from Queensland
It's so easy, all the team members were really helpful. And Mr Cole is really helpful . Panels are working fine . I'm happy , I have chosen ever solar power. Thanks guys
Thursday 9th January, 2020
Sue from Queensland
We found Ever Power very easy to communicate with, there were no lengthy delays, the installers were professional, polite and did a great job. The products look amazing. We are waiting for our energy provider to connect us so not yet benefiting from the product, but we look forward to saving $$$.
Wednesday 8th January, 2020
Aamraam from Queensland
Had our panels installed last Saturday as weekends are the only time we can let people in with our dog, the process was seamless and before we knew it, the job was done and we are generating far more than we use. Highly recommended!
Thursday 12th December, 2019
Brian from New South Wales
Cole was very helpful and informative regarding my application and quote re my 6-6 kw solar installation and the the team led by Caleb were very quick and professional in the installation of that system , I have no hesitation in recommending Ever Power to anybody looking for a solar system and thoroughly endorse them and their products.
Thursday 12th December, 2019
Gagan from Queensland
Excellent service very friendly and helpful having answer for every query cheap price compare to market installation done on time completely satisfied and happy with service will recommend everyone thank you
Wednesday 11th December, 2019
Robert from Queensland
Institutional was excellent,it happen a day earlier than planned, very happy. The installers were organised. using system now everything is working well.The company was easy the work with, thank you.
Tuesday 10th December, 2019
Michelle Horner from Queensland
Really happy with how quickly our consultant Jasper O'Connor organised our installation. The team that completed the installation were great and explained everything in detail. Thanks!
Thursday 21st November, 2019
Tony from Queensland
The team were incredible and kept me informed every step of the way regarding the install!! Not pushy,very courteous and they answered all my questions with honesty and provided evidence to support what they were telling us from day 1>. We have paid for the system and as promised are still receiving correspondence and information from the team after completion of the install. I would highly recommend this company to anyone seeking quality service. Thank you Ever Power Solar for a smooth hassle free Solar Installation.
Thursday 14th November, 2019
Brian from Queensland
right from the start of my searching for a company to explain about solar and its advantages, Samuel from the Queensland branch was very courteous pleasant and informative answering all my questions and concerns. Last Saturday a week after confirming the installation team arrived at 7.30am and had finished and connected by 1.00pm. The installation team were professionals, very efficient and pleasant guys to boot. I have no hesitation in recommending Ever Power Solar if you are considering installation of Solar Power.
Wednesday 13th November, 2019
Rick T from Queensland
I have no issues with EPS , cant wait for first bill to see if it was what I expect it to be , hoping that what was told to me regarding savings by all of Solar people , I got quotes from is correct .
Wednesday 13th November, 2019
Baban from Queensland
The best people to deal with,Very prompt and professional company,Hasslefree,Everything was going smoothly,I highly recommend this company,Especially Anna she was the best to deal withShe made everything easy,From the beginning to the end no headaches
Tuesday 12th November, 2019
Lauren from Queensland
Cole Maxwell made everything so easy to understand I recommend this company it was easy from start to finish thanks to Murray who installed it he was lovely to deal with cant say enough but thank you all
Thursday 7th November, 2019
Brian from Queensland
Very happy with the installers and the product so far. Saved $400 in the first 3 months. Anna and Luke were great to work with. Have spoken to friends and they are also going to use Everpower.
Thursday 7th November, 2019
Mitabush from Queensland
Great service, Cole was very helpful and guided me thru the process in a very professional manner. I took my time and and I did look at other company's but when I got another call back from Cole I just couldn't say no. I feel I got a very good deal and I did research the system with good reviews. Now let's see my power bills disappear. If your considering getting solar, give Ever power solar a call. You will be glad you did.
Thursday 7th November, 2019
Vicky from Queensland
Everything went just as explained to us. No hassles, very tidy, helpful and very easy to deal with people. Simple as all is done by phone, text or email. Thanks to the team at Ever Power Solar.
Wednesday 6th November, 2019
Mark Slater from Queensland
It was a smooth and simple installation, with friendly installers who kept us informed throughout the day. The only problems we had seemed to be from Origin, who appeared to make things difficult for everyone else involved, including their own contractors. This drew out the process from the panel installation on the 12th December 2018 to the switching on of the system on the 17th May 2019.
Tuesday 29th October, 2019
Whitney from Queensland
I live in Kambalda Western Australia, I have a 3 phase 10kw system with 37 panels, we had a few minor problems with the system but everyone at Ever Power solar tried their hardest to reticify it especially Adil, he worked harder than anyone by letting me know what was happening, keeping me in the loop every step of the way, now its up and going and we have SOLAR, I couldn't be happier with the communication, price and expert installation by Ted and Jim, very professional company and would highly recommend Ever Power Solar. My husband and I are very impressed and will be recommending them to our friends, thank you Adil and everyone at Ever Power Solar
Tuesday 29th October, 2019
Adam from New South Wales
The solar offering was good value. They were well organised for arrangement of install. The install was easy and completed within 1 day. I have received follow up check-up. product is in good working order. no issues November 12th 2019 Update: Great Solar Option Well priced product with various options available good communication throughout the entire process. good follow up. installation no issue and no fuss. they integrated with the power company. I would recommend using this company.
Thursday 24th October, 2019
Deepak from Queensland
Jasper had beaten the price for me and for my friend. So far, We're fully satisfied of their service.
Wednesday 23rd October, 2019
Lin from Queensland
Service is fantastic. It is worth going for solar with Ever Power Solar
Wednesday 23rd October, 2019
Maurice from Queensland
The installation was hasslefree I would recommend this company WE look foward to see my next electricity bill and hope the amount will be reduced after solar Thanks Cole for help from beginning to end
Tuesday 22nd October, 2019
Kate from Queensland
Good quality product at very good price, happy and exited to get the solar. Thanks to Sandy & Luke!!
Tuesday 22nd October, 2019
Mimi Mehraj from New South Wales
Hassle free, been extremely helpful from day one till now. Always there. Ask any small thing you will get answer straight away. Very professional, especially Samuel, always there for you. Strongly recommending to anyone.
Tuesday 22nd October, 2019
Kerry from Queensland
Ever Power Solar is the BEST. Sandy assisted me every step of the way and answered/explained every question, FAST and professional install from amazing team. Stress free, NUMBER ONE TEAM
Tuesday 22nd October, 2019
James from Queensland
Very good service, Nick and Ronnie was very helpful. Would recommend to everyone.
Tuesday 22nd October, 2019
M Brown from Queensland
No issues at all, very professional at all times and called back when promised. I have had follow up calls from staff just checking on how the panels and the installation went. would use them again and have passed on info about them to family and friends
Tuesday 22nd October, 2019
Sanaul from Queensland
Vey friendly and cooperative. Follows up with information and details promptly. Right from the start of giving a quote and arranging for the finance till the installation of the system, every thing was very smooth and timely. Extremely happy with the whole process and prices are reasonable and copetitive, too.
Tuesday 22nd October, 2019
Tracey from New South Wales
Extremely efficient, on time and very courteous and clean. Communication from enquiry to completion was fantastic, as was the finance arrangement. If you are contemplating solar...I highly reccomend these guys.
Tuesday 22nd October, 2019
Grant from Queensland
After many quotes I decided to go with Ever Power Solar. Great price on the brand of pannels I was trying to source (Longi), they also recommended other brands as well. Great customer service, were happy to build a system I was happy with. Seamless and friendly installation as well. All round a very satisfied customer.
Tuesday 22nd October, 2019
Ritu from Queensland
Overall experience was excellent!!The installation process was seamless and quick. Fantastic customer service. Very happy with the result. Making money each quarter with Energy Company crediting decent amount in the bank account.
Tuesday 22nd October, 2019
Paul from Queensland
The crew at Ever Power Solar handled the whole process from the quote to the installation of the solar system extremely well. We had no problems with the application and swift follow up on all inquiries.
Tuesday 22nd October, 2019
Zantarob from New South Wales
Courteous and helpful team - seamless install and We're happy with the system which puts out up to 4.4KW out of the possible 6.6kw. (We look forward to Summer) We had 2 previous days booked for Solar install but no one showed up either time. Disappointing but well worth the wait and the system cost was impressive.
Tuesday 22nd October, 2019
Peter from New South Wales
Happy with Ever Power Solar who took the time to ask questions, provide informed advice and detail points for consideration as a non expert I would never have thought of. They were upfront and communicated well throughout.
Wednesday 16th October, 2019
Tyson Patel from Queensland
Excellent service with high level of expertise.
Wednesday 16th October, 2019
Michael Mcintosh from Queensland
Great business to deal with From Jasper sales Solar consultant and Ronnie and Nicko keeping me well informed on the Installation . Helping me with after sales support with the Invertor wifi monitor
Tuesday 15th October, 2019
Lee-Ann from Queensland
My main objective with solar panel investigation was customer service and value for money. Ever Power Solar went beyond my expectations, were super responsive, answered all questions, followed up and kept me informed. I received a great price for the system I chose and they've offered ongoing support particularly when Origin Energy brought in delays and complication. Their installers were super efficient and lovely gentlemen. I would not hesitate to recommend the EPS team.
Tuesday 15th October, 2019
Van from New South Wales
I see the installation is good, stable with quality bolts and brackets. The process is good and convenient for the laborers to install. Customer service in good and enthusiastic to customer. I would introduce many of my close friends to you.
Tuesday 15th October, 2019
Millian from Queensland
The guys were very professional & very efficient. I have had no problems with this company.Before instalment Jimmy kept me informed on what & when things were going to happen. Thanks again Jimmy & staff.
Tuesday 15th October, 2019
Scott from New South Wales
Got many quotes for Solar and chose Ever Power Solar. Great price and said it would be installed within 4 weeks. Exactly what they stated. Any times I needed a question answered, they were quick to respond. Very happy with the service provided and look forward to reduced power bills!! Great work Ever Power Solar...we are impressed with your service.
Tuesday 15th October, 2019
Kathry D from Queensland
Such a saving to have solar. The price was great for such a system and it came recommended by my friend who also has this system installed. They are very happy and I know I will be too. The workers installed with minimum disruption and in a clean and timely manner. The instruction on the inverter was thorough and I was reassured help was available should I need it. Im a very happy customer.
Tuesday 8th October, 2019
Jamie from Queensland
Great price for a good system and quality installation. No problems with the solar system and installation. Thanks Luke and the Ever Power Solar team for good advice and service.
Thursday 26th September, 2019
Livia from New South Wales
Had the solar installed in July, things follow up efficiency and staffs was very friendly and helpful, appreciated they also remind me to apply for CBA cash back. nice product and great service. look forward to see my next electricity bill amount will be reduced after installed solar.
Friday 20th September, 2019
Mahdi Ferasatkish from Queensland
Best price in the market, good costumer service. Cole Maxwell provided required information and support. Highly recommended.
Tuesday 3rd September, 2019
Brendan Arkinstall from Queensland
Ever Power Solar delivered and installed a good quality system.the installers did a really good job as it has only just been installed im looking forward to the future in particulara smaller power bill.
Friday 30th August, 2019
Kieran from Queensland
Just got a 6.6kw system installed and am very happy with the whole process, Cole was really easy to work with and provided an exceptional service, even the installation team did a great job. I am very happy I decided to go with Ever Power.
Friday 16th August, 2019
Joe west from Queensland
Very professional staff, great service and timely installation! Keep up the good work guys!
Thursday 18th July, 2019
Cameron Bourke from Queensland
Recently had Ever Power Solar install a 6.6kW system. Very competitively priced and the whole process from order to installation was easy, hassle free and as promised. Recent bill estimation from Origin suggests our now next bill will be $340 compared to $850 last year. Have recommended Ever Power Solar to friends who had a similar experience.
Thursday 18th July, 2019
Patric Wilson from Queensland
I had a really great experience from getting the quote to the Installation person. Found really reliable.
Tuesday 18th June, 2019
Veen from Queensland
We have recently installed a solar system from ever power solar. Highly recommended EPS. Ronnie from service and installation department and Jasper sales solar consultant keeping us well informed on the installation. Helping me with after sales support with the invertor wifi monitor. We really appreciate and thanks Ever power solar for a great service. Excellent work.
Tuesday 11th June, 2019
Adam Mcgrath from Queensland
Highly recommend this company for solar. Jack was amazing with his product knowledge! Very good service and follow-up by Ronnie & team
Tuesday 11th June, 2019
Helen Hegarty from Queensland
Ever Power Solar quoted a very good price for a 6.6 Kw Solar power system with 24 panels. The whole process from the day to get quotes and installing the system was very smooth. I was recommended Ever Power Solar by my friends and I have no hesitation in passing on that recommendation.
Tuesday 11th June, 2019
Peter White from Queensland
Thank you Ronnie and Jack. They are very friendly and helpful. Good price and quality with best services. I will definitely recommend to my family and friends.
Tuesday 23rd October, 2018
Satish Patel from Queensland
Great service before and most importantly after instillation as well. EPS has competive market range. They have good delivery of information regarding product and service. I definitely recommend to EPS to my friends. Thank you EPS.
Tuesday 23rd October, 2018
Alex from Queensland
Ever Power Solar delivered on their promises. Thanks to Jack for his efforts. System was installed as quoted, efficiently & without hassle. Big shout out as well to Kelvin for the tidy install.
Tuesday 23rd October, 2018
Steephan from Queensland
I am really happy all the work done by Ever power Solar with their team in a timely manner and no any issues.Good job Jasper and team. Installation also done.
Tuesday 23rd October, 2018
Pankaj from Queensland
Installation was done within a day and started running same day without having any problems. Staff and customer service was excellent
Tuesday 23rd October, 2018
kelly west from Queensland
sales team was very attentive and kept us up to date with progress.installers were very experienced they did not break any tiles and i am pretty happy.Thank you once again and all the best in the future. Kelly and Michael
Tuesday 23rd October, 2018
Philip from Queensland
very easy install great price good work.....fast on time....all minor install issues sorted quickly...I fully recommend this outfit phillip liindsay
Tuesday 23rd October, 2018
Antonio from Queensland
Great solar system worth the price and reliable, the customer service was great and accomodating all our needs. The understanding of the solar system is very easy also, the electrician Michael Lloyds Made a great job too
Tuesday 23rd October, 2018
Mark Brown from Queensland
Jasper was really polite and answered my all queries regarding solar system.He guided me through best products.Neat & Clean installation by installers who were very friendly.. Highly recommend this company, particularly Jasper in sales and installations team.VERY HAPPY!!
Thursday 26th July, 2018
Michael Burns from Queensland
Great service and products, very easy process from Jasper and the Eversolar guys, installers were brilliant, very professional. Highly recommend.
Thursday 26th July, 2018
Darryl Thomson from Queensland
Great products and service.
Thursday 26th July, 2018
Sam Smith from Queensland
Good customer service and competitive price. Well work EVER POWER SOLAT team!!!
Wednesday 18th July, 2018
Susan Davidson from Queensland
Adil from Ever Power Solar came for in house presentation.He did personally check our meter box and roof where as designed us the proper solar system according to our needs.Adil was in constant touch from the day we paid deposit till the installation was done by EPS installers.Excellent.
Tuesday 19th June, 2018
Santosh from Queensland
Got a very quick and good service, installation was easy and quick with no problems. Do not know how after installation service is but hoping it would remain the same.
Tuesday 19th June, 2018
Abby from Queensland
Information was informative and very helpful, I hadn't no issues with communication and had a very quick response after initially enquiring. Quotes were detailed and straight forward, things were explained.
Tuesday 19th June, 2018
Susan from Queensland
Great deal with Quality products.Ever Power Solar delivered what was said while booking the system. Thanks to Jasper and EPS team for doing a great job. I would recommend Ever Power Solar to anyone who's willing to get the solar system.
Tuesday 12th June, 2018
Murray from Queensland
Easy installation process and workmanship was good Installation date was as agreed prior to signing the agreement No issues to report. System working as planned
Tuesday 12th June, 2018
Phillip Lindsay from Queensland
Lets start with cost. JASPER is very good at finding you affordable system. i was impressed with matching and beating others best price. Matching product and importantly quality. My install was 2 days..no mess no fuss ..my installer Murray De Silva did a professional install of my 5kw system with 6.6 of panels. i opted for solax and jnshine and for just #$3550.00 a magic price.install near Gin Gin township in qld.. GIVE EVER POWER SOLAR a go...cheers phil
Tuesday 12th June, 2018
Trevor Mcgrath from Queensland
We have installed 6.6kw system from Ever Power Solar.This has been a smooth experience.we were dealing with sandy who was very experience.Highly recommend EPS to anyone thinking of getting solar panels.
Tuesday 12th June, 2018
Kashyap from Queensland
They installed exactly what they said they would also on the day they arranged all my questions were answered promptly. A good company to deal with, Thaks to all team of Ever power solar
Tuesday 12th June, 2018
Michele Sporne from Queensland
Many thanks to Sandy and the staff at Ever Power Solar, awesome product, great installation and great service all round. Took just over a week from start to finish and the product is working great.
Tuesday 12th June, 2018
Jim from Queensland
Got great pricing , initially thought it's bargain so they may charge additional later but really got at the same price they quoted and overall I would say had fantastic experience. Going solar is my environment support decision too.
Tuesday 12th June, 2018
Christopher Howard from Queensland
EVER POWER SOLAR team were very efficient and did best to get the job done.installation was very Quick and guided me very effectively.
Tuesday 12th June, 2018
Andy Smith from Queensland
Sandy was extremely professional.He was able to provide good information about Panels and inverters.They installed exactly what they said they would also on the day it was arranged.We thank Ever Power Solar for a great service. Good work.
Tuesday 12th June, 2018
Sanaul from Queensland
Every thing was smooth right from getting a quote and to the arrangement of finance and installation. All arrangements and follow ups were timely and perfect.
Tuesday 12th June, 2018
Samantha Ahearn from Queensland
I Had obtained several quotes from others but was impressed with the manner and product knowledge of Luke.Very happy with the decision to go with Ever Power Solar.From our first meeting with Luke to the end of the install, every thing was very good. All questioned were answered honestly. Price was competitive and good value for money.
Tuesday 12th June, 2018
Peter from Queensland
Product and Installation awesome. Staff are friendly. I will definately refer Ever Power Solar to my friends they've done a great job.
Tuesday 12th June, 2018
John from Western Australia
Our initial contact was very appropriate and we were given all the relevant information that we asked for. Very happy with the product and pricing and installation. Ever Power Solar people were very helpful, the installers were a great bunch of guys; who came in and did a great job. The whole process was very professionally managed, the price very competitive and the installation was of a very high standard. We would be happy to recommend Ever Power Solar to anybody wishing to purchase a solar system.
*Please note that supplier ratings, reviews, and opinions shared on yoursolarquotes.com.au are the opinions of the reviewers alone and do not reflect the views or opinions of Your Solar Quotes. Read more at our Terms & Conditions under 'Installer Reviews.'
Ever Power Solar Top Solar Service Locations