Is Energy Hub the best solar installer for you?
We've collected thousands of installer reviews to make sure your search for solar is safe & hassle-free.
Click 'Compare 3 Quotes' below to make sure that you're getting a good deal.
About Energy Hub (Solar Company)
PO BOX 2137 Morphetville SA 5043

0401875633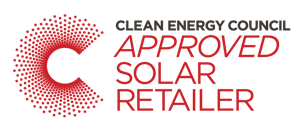 Energy Hub - Solar Panel Brands
Canadian Solar
Energy Hub - Inverter Brands
Fronius, Sungrow
Energy Hub - Solar Battery Brands
LG
Solar Power
Hybrid Solar
Solar Hot Water
Off Grid Solar
Solar Maintenance/Upgrades
Commercial Solar installations
Read Energy Hub Customer Reviews
Friday 30th March, 2018
Arminder Singh from South Australia
A class service at Z class price ,Very happy with the work & service given by them ,They even came at weekend to gave quotation.
Tuesday 20th June, 2017
Deborah Daken from South Australia
Wonderful prompt service with detailed invoices. From a property managers point of view, it makes our lives so much easier as clients get all the information they need on the invoice.
Friday 13th May, 2016
Zara Franklin from South Australia
Friendly service very reliable, cleaned up after them self. Very affordable no fuss, nothing was too much for them. Will use again.
*Please note that supplier ratings, reviews, and opinions shared on yoursolarquotes.com.au are the opinions of the reviewers alone and do not reflect the views or opinions of Your Solar Quotes. Read more at our Terms & Conditions under 'Installer Reviews.'
Energy Hub Top Solar Service Locations