Is Energy Aware the best solar installer for you?
We've collected thousands of installer reviews to make sure your search for solar is safe & hassle-free.
Click 'Compare 3 Quotes' below to make sure that you're getting a good deal.
About Energy Aware (Solar Company)
214 Balaclava Rd, Caulfield North VIC 3161, Australia

1300658411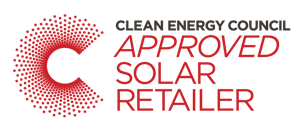 Founded in 2009, Energy Aware has evolved from a business initially focused on small-scale residential solar and battery installations to today delivering the largest industrial and commercial solar projects in Australia.
Energy Aware - Solar Panel Brands
Trina Solar, JA Solar, QCells, CanadianSolar, REC, Yingli Green Energy, Suntech, Sunpower, Jinko, LG
Energy Aware - Inverter Brands
SMA, Fronius, Zeversolar, ABB, SolarEdge, Enphase Energy, APS, Solax
Energy Aware - Solar Battery Brands
LG Chem
Solar Power
Hybrid Solar
Solar Hot Water
Off Grid Solar
Solar Maintenance/Upgrades
Commercial Solar installations
Read Energy Aware Customer Reviews
Tuesday 19th June, 2018
Dave from New South Wales
Great service so far and the team have been very helpful with information.
Tuesday 19th June, 2018
George from Queensland
Over and above.
Tuesday 19th June, 2018
Bel from Northern Territory
Peter in the NT organised everything for us including Gov rebate and connection to grid. All done within a few weeks.
*Please note that supplier ratings, reviews, and opinions shared on yoursolarquotes.com.au are the opinions of the reviewers alone and do not reflect the views or opinions of Your Solar Quotes. Read more at our Terms & Conditions under 'Installer Reviews.'
Energy Aware Top Solar Service Locations