About Endeavour Solar (Solar Company)
22/33 Elizabeth St, Wetherill Park NSW 2164, Australia

1300941133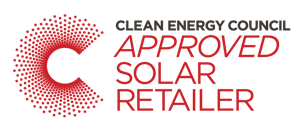 Endeavour Solar began as and remains a fully Australia owned and family operated with no offshore component. Endeavour Solar is committed to provide quality solar system installations, every time. We aim to provide the pre-sale and after-sale support that gives you confidence in your decision to install a solar system. In addition to our experience and expertise we offer a 5 year workmanship warranty on each installation. We recommend quality solar brands with solid warranties and proven performance. Together with our installation warranty you can have confidence in your Solar system.
Endeavour Solar - Solar Panel Brands
Jinko , QCell , Trina , Canadian Solar , LonGi
Endeavour Solar - Inverter Brands
SMA , Solis , GE , Goodwe , Growatt , Sungrow ,
Endeavour Solar - Solar Battery Brands
Sungrow , Emerald , Tesla , LG
Solar Power
Hybrid Solar
Solar Hot Water
Off Grid Solar
Solar Maintenance/Upgrades
Commercial Solar installations
Read Endeavour Solar Customer Reviews
Wednesday 22nd December, 2021
Irin Mirza from New South Wales
Competitive price and on time process
Saturday 18th December, 2021
Zia Haq from New South Wales
Excellent service from adept set of engineers.
Friday 14th May, 2021
S Realm from New South Wales
Good installation, fair prices
*Please note that supplier ratings, reviews, and opinions shared on yoursolarquotes.com.au are the opinions of the reviewers alone and do not reflect the views or opinions of Your Solar Quotes. Read more at our Terms & Conditions under 'Installer Reviews.'
Endeavour Solar Top Solar Service Locations