About DSolar (Solar Company)
U11/56 Sanders St Upper Mt Gravatt

1300989811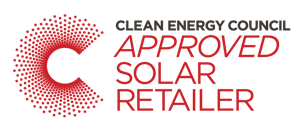 Solar Power
Hybrid Solar
Solar Hot Water
Off Grid Solar
Solar Maintenance/Upgrades
Commercial Solar installations
Read DSolar Customer Reviews
Wednesday 15th May, 2019
Simon H from Victoria
Diamond Solar has been very efficient to deal with, my Premium Feed-in Tariff is assured. My regards to all at the office, and to Daniel. The installer, Simon Lodge, was also very good to deal with, and processed the paperwork quickly.
Saturday 20th April, 2019
Richard Tran from Victoria
I hate to talk to a machine and every time has to answer the security question & give the reference number, but with Diamond Solar I was taken care of from the first telephone contact, I know my service consultant is Judy and her number & email, she walked me through the whole process. Judy was very patient with my requests, accommodated my budget and roof space to ensure the best product. She also made sound recommendations to get the most return and value out of my panels and inverter, and made the entire installation process very easy.
Monday 1st April, 2019
George Zendilis from Victoria
Being a very specific person, I want to know everything in details before I can make a decision, it turned out to be a good experience with Diamond Solar, not only the sales consultant I dealt with has a great deal of the product knowledge and their procedure, but she was very patient and enthusiastic as well, so now I have both the system which is feeding the power to the grid, I can also show off my solar knowledge to my neighbors and friends, give all the thanks to the Diamond Solar consulting team.
Saturday 30th March, 2019
Simon Tomes from Victoria
All I need to do was giving them the information and signing off the paper, my panels were installed within 2 weeks of full payment. I paid small amount of the money and signed my STCs to Diamond Solar. Once the panel is there Diamond Solar took care of all the initial paperwork associated with grid connection & obtaining our government grant. So it was worry free for me, I am now laying back and enjoying the good feeling of sell back the power to the power provider.
*Please note that supplier ratings, reviews, and opinions shared on yoursolarquotes.com.au are the opinions of the reviewers alone and do not reflect the views or opinions of Your Solar Quotes. Read more at our Terms & Conditions under 'Installer Reviews.'
DSolar Top Solar Service Locations