About DSolar (Solar Company)
U11/56 Sanders St Upper Mt Gravatt

1300989811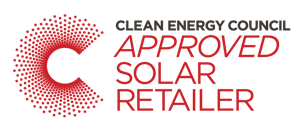 We're a different kind of solar company. Finally, there is a solar company that really puts its customers first. When you're ready to break free of climbing coal-fired energy costs, call DSolar. Since 2012, we've been helping Australian households and businesses to make the switch to sustainable, cheaper power. And, when we say our customer comes first, we really mean it. All our high-performance solar systems come installed with a standard 25-year warranty in addition to standard product warranties. Plus, if a component fails, we guarantee a 5-day product replacement. Our customers know we deliver industry-leading customer service and quality. When you're ready, try us, too. Phone 1300 989 811 to learn more or read more about us.
DSolar - Solar Panel Brands
Jinko, Astronergy, Canadian Solar, Hyundai
DSolar - Inverter Brands
Solar Edge, Sun Grow, Fronius, SMA, Solis
DSolar - Solar Battery Brands
LG Battery, Alpha ESS, Duracell
Solar Power
Hybrid Solar
Solar Hot Water
Off Grid Solar
Solar Maintenance/Upgrades
Commercial Solar installations
Read DSolar Customer Reviews
Tuesday 27th October, 2020
Susanne Marshall from Queensland
I chose D Solar to put Solar onto my home. The process was flawless and great to watch. We have had a huge decrease in our Electrical Accounts. I am extremely happy to have chosen this company. I had 5 quotes and none came close to D Solar. I recommend D Solar to everyone.
Tuesday 20th October, 2020
Owen Zhao from Queensland
Professional, perfect service.
Tuesday 13th October, 2020
Kun Qian from Queensland
Fantastic service! Easy, clear and fast!
Tuesday 13th October, 2020
Steven from Queensland
I contacted D Solar about an APS microinverter not working and they sought help from APS directly. The software was updated and the system is up and running, all without a visit. Good service!
Tuesday 13th October, 2020
Bo Wang from Queensland
Owen and his DSolar team did an amazing job at my house. Considering WFH as a new normal, I have been searching a reliable and professional solar installer for a few weeks until I found DSolar. Like other appliances, there are so many different brands of panels and inverters in the market. I was a little lost in my research and didn't know what to pick. Luckily, not only shared the pros and cons with me, but Owen also worked with me went through those combinations and find the most suitable options for my needs. What a wonderful experience with DSolar start from consulting stage right to the full installation. Owen and his team have been so helpful and professional. A local trusted business I highly recommend!
Tuesday 6th October, 2020
Joseph Ho from Queensland
Diamond Solar installed about 9 sets of solar systems for me and my friends in July 2018. Their service was very professional with pre-installation power output and financial benefit estimates and great after sale service. Their system are truly value for money with no hidden cost after signing the contracts. I would recommend Diamond Solar to people who are considering installing solar system
Tuesday 6th October, 2020
Darren Wong from Queensland
The guys at D Solar provided competitive quotes and different solar options to suit our house and budget. They took the time to explain the different systems they could offer and the warranties and process. The system was completely installed in a few hours and we were consulted consulted prior to placement of the inverter and panels to make sure it was done right. The install team did a through cleanup at the end to make sure there was no rubbish left behind. D Solar did a follow up to make sure the panels were producing the right amount and to setup the WiFi monitoring function.
Tuesday 29th September, 2020
R B from Queensland
This company is very reliable and quick. Always there for you if you have any questions. Excellent highly recommended.
Tuesday 29th September, 2020
charlie chiam from Queensland
Excellent service provided. Highly recommend to anyone looking for Solar panel installation. Price beats others hands down. Well done Team.
Tuesday 29th September, 2020
Zhuangzhi Hu from Queensland
Impressive on the product quality and peace of mind on installation. Had this solar system for about two years. Nearly got investment fully returned. Highly recommended!
Tuesday 29th September, 2020
Yuru Chen from Queensland
Happy to recommend D Solar. From the consultation to completion the process was excellent and efficient. The installation was done very well. Installer was friendly and professional. Owen he is highly informative and helpful throughout sales and after-sales process. Much appreciate their professionalism for solar system.
Tuesday 29th September, 2020
Christine Ying Ding from Queensland
Great company to deal with, very professional and knowledgeable service, easy process and prompt installation. In good hand and I didn't need to worry about anything, very happy with the system, it has made a significant reduction to the electricity billing. The after sales service was great, highly recommend.
Tuesday 29th September, 2020
Beverley Zhong from Queensland
Very happy with the company, after helping my parents out. Competitive pricing and great service. What more could you want!
Tuesday 29th September, 2020
Mark Ma from Queensland
Excellent service, good price, I am happy to continue to choose them to install solar panels in my another properties.
Tuesday 29th September, 2020
Trevor Gibson from Queensland
After obtaining three quotes to install solar at our home we decided to go with D Solar. Our initial discussions with D Solar were very informative and we were provided with a detailed quotation for a 13.32kW solar system which also included a financial analysis, a 20 year financial summary and a five-day replacement guarantee on all hardware. Our house was a challenging installation with three sets of panels and two inverters over multiple rooflines. While the installation took longer than anticipated, system was up and running quickly and is producing the daily kW power as per the quote. There were no additional charges associated with the complexity of our installation. Our initial contact (Ash) has phone back three times after we had signed the contract to ensure that we were happy with the installation and that the system was working well. Also, the installation foreman was happy to come back and run through the Wi-Fi application for our iPhones and as a result, the after sales service has certainly exceeded our expectations and given our experience, we would certainly recommend D Solar.
Tuesday 29th September, 2020
Brenda Kuzyk from Queensland
The team were very professional and efficient !
Tuesday 8th September, 2020
Betty Zhu from Queensland
I am really happy to use Dsolar company. The owner of the company is a pretty honest and considerate person. He gave us some good suggestions but never pushed us to go high price.. He offered very reasonable price to us. The installation is very professional and all the team member are so friendly and helpful . Due to the weather condition two teams have came in a different day to my house. They worked so hard to get solar panel installed on my difficult roof. I would like to thank each of member James, Tyson, Moses, Cameron, Gareth and David. I wish they are best in future! I am very strong recommend this company!
Tuesday 8th September, 2020
Eva Mercer from Queensland
Five stars for DSolar who installed my solar panels. Anthea, Ashleigh and the team made the whole process very simple and painfree. Providing information originally which helped with my decision to go ahead, assistance with the finance, the installation being carried out on time, the area being left clean and tidy, instruction of the panel and app and then the followup with further information and assistance, are all the reasons why I'm very happy I chose DSolar.. Thank you Guys!
Tuesday 1st September, 2020
Huimin Luo from Queensland
Excellent work, highly recommended!
Tuesday 1st September, 2020
Chris Yang from Queensland
Excellent work, highly recommended!
Tuesday 1st September, 2020
Richard Chaseling from Queensland
Installed our solar system recently, competitive price and great services! 5 of 5.
Tuesday 1st September, 2020
Ray Wang from Queensland
Got the contact form a friend installed his panel from Diamond Solar. Prompt response to my enquire, they really listen to my needs and concern, give the solution suits my house and usage best. Installation done within 2 weeks from the initial consultation!
Tuesday 1st September, 2020
Yulin Jiang from Queensland
D Solar supplied their great services to a few houses in my family, we recommed the outstanding and professional services to all friends of ours, very trust worthy company, with great competitive pricing.
Tuesday 1st September, 2020
Jack Lin from Queensland
good service
Tuesday 1st September, 2020
Jimmy Bao from Queensland
Would highly recommend D Solar. Owen helped me build my new solar panels plan with his knowledge and experience, as I have already got old solar system on the roof. Installation team was professional, finished their job in about 3 hours, and cleaned up everything after work. After installation, Owen was still very patient to explain my questions. Excellent customer service.
Tuesday 1st September, 2020
Yuan Li from Queensland
Two friends referred me Dsolar, I'm glad to choose them. Very professional consultant and installation team. Great value for money. Couldn't be happier. Highly recommend.
Tuesday 1st September, 2020
Edgardo Dela Paz from Queensland
I'm happy and satisfied with D Solar energy company That installed my Solar unit from their tradies up to the representatives, many thanks
Tuesday 1st September, 2020
Michael Goodale from Queensland
Definitely an easy process! From our initial contact with Anthea, to the installers, the management team, and everyone involved. A truly professional outfit that really have their customers best interests at heart. The installation went smoothly, with contact from the office to check on progress to make sure we understood everything solar. Will definitely recommend to friends and neighbours.
Tuesday 1st September, 2020
Yang Du from Queensland
Great local guys, doing what they do for many years. Very helpful on enquiries and deliver great value for money products and service. highly recommended!
Tuesday 4th August, 2020
Bob from Queensland
they did a good job installing the system and no problems. excellent value for money. Am saving a lot on my power bill now.
Tuesday 28th July, 2020
Pengjun Soong from Queensland
Owen came out and quoted a 6.6kW system, he was knowledgeable and recommended Jinko & Sungrow and offered 10 years warranty on my inverter. After sign up, they keeped me informed on when the installation is happening and what the next step is after installation. They have to resheduel due to the rain but the installer who did the job was clean and friendly. The frist bill that I received from Origin was only $82.55. Very happy with their work and would recommend DSolar to my friends.
Tuesday 28th July, 2020
Chris Lau from Queensland
I highly recommend D Solar for solar system solutions. The initial consultation with D Solar specialist gave us valuable information on the options of right products that suit our needs. Particularly, Owen, the technical advisor, is very knowledgeable in the solar business. He was able to explain everything perfectly and offered down-to-earth advice on the how to choose the right products for the budget and needs. As we have a large ducted airing conditioning system, we chose to have a 6.6 KW solar system with 18 Tier-1 350 W solar panels and a 3-phase inverter. The quote for the system including a full installation and 25 years warranty for the panels and 10-year full warranty for the inverter was a pleasant surprise—— It beat the quotes from four other competitors we previously consulted. The installation team are very professional- they came on time on a rainy day but waited until it cleared up a bit. The installation went smoothly although they had to work around the rain. They kept their working site very clean during the installation. The technician taught me how to connect the device to the app on my Iphone and how to use the app to monitor the solar system. Even on that cloudy weather in the coldest winter, the system's output was 4.9 Kw per hour. I can check the info in my app. I contacted Owen for some more info after the installation and again, I was highly impressed by the professionalism and knowledge. Thanks again to the team for a great experience.
Tuesday 28th July, 2020
Robert Grant from Queensland
DSolar Thank you From the 1st contact with DSolar their communication has been excellent. Ash arrive on time, was very informative, without the overbearing sales attitude. What impressed me, was when requested, he sent extra info and made changes to my requests promptly. When I accepted their quote and starting dealing with Anthea in the office, once again emails and correspondence were answered quickly. I felt I was being well looked after. The panels are up with the guys on time, efficient and happy to answer and help with my Questions. Thank you Dsolar,good to deal with company that has it together. Bob Grant
Wednesday 15th May, 2019
Simon H from Victoria
Diamond Solar has been very efficient to deal with, my Premium Feed-in Tariff is assured. My regards to all at the office, and to Daniel. The installer, Simon Lodge, was also very good to deal with, and processed the paperwork quickly.
Saturday 20th April, 2019
Richard Tran from Victoria
I hate to talk to a machine and every time has to answer the security question & give the reference number, but with Diamond Solar I was taken care of from the first telephone contact, I know my service consultant is Judy and her number & email, she walked me through the whole process. Judy was very patient with my requests, accommodated my budget and roof space to ensure the best product. She also made sound recommendations to get the most return and value out of my panels and inverter, and made the entire installation process very easy.
Monday 1st April, 2019
George Zendilis from Victoria
Being a very specific person, I want to know everything in details before I can make a decision, it turned out to be a good experience with Diamond Solar, not only the sales consultant I dealt with has a great deal of the product knowledge and their procedure, but she was very patient and enthusiastic as well, so now I have both the system which is feeding the power to the grid, I can also show off my solar knowledge to my neighbors and friends, give all the thanks to the Diamond Solar consulting team.
Saturday 30th March, 2019
Simon Tomes from Victoria
All I need to do was giving them the information and signing off the paper, my panels were installed within 2 weeks of full payment. I paid small amount of the money and signed my STCs to Diamond Solar. Once the panel is there Diamond Solar took care of all the initial paperwork associated with grid connection & obtaining our government grant. So it was worry free for me, I am now laying back and enjoying the good feeling of sell back the power to the power provider.
*Please note that supplier ratings, reviews, and opinions shared on yoursolarquotes.com.au are the opinions of the reviewers alone and do not reflect the views or opinions of Your Solar Quotes. Read more at our Terms & Conditions under 'Installer Reviews.'
DSolar Top Solar Service Locations