About Delight Solar (Solar Company)
5/171 Cheltenham Rd, Dandenong VIC 3175

0390885540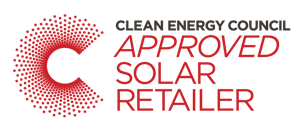 We're committed to making alternative energy more accessible to Australians by offering you easy, affordable and dependable solar electricity system. Our solar modules come with a 25-year limited warranty while our grid-connect inverters, roof mount framing and on-site installation are covered with a 10-year warranty. We promise you the highest quality products, Clean Energy Council-accredited installers, and warranties that far exceed the industry standard and what many of our competitors offer. Our experienced solar energy installers are passionate professionals with in-depth knowledge about Victoria's solar conditions, which means they will work with you to custom design a system that will not only meet your home or business' requirements but also continue to generate you the greatest savings.
Solar Power
Hybrid Solar
Solar Hot Water
Off Grid Solar
Solar Maintenance/Upgrades
Commercial Solar installations
Read Delight Solar Customer Reviews
Tuesday 20th April, 2021
Gary Holgate from Victoria
One of the best service. Very professional team. Ben came home and understood our family requirements in detail and then provided a suitable plan for us. Worked with us at each stage and their installation team came in on time to do the installation. Ben has been in constant touch with me to see how the system is performing. 6 months into the installation and I am reaping all the benefits of the system. Thank you Ben and team. This was so easy for me and my family.
Friday 16th April, 2021
Irene Kim from Victoria
We have recently had a 6.6kw solar panel system installed by Delight Solar, and I cannot praise them enough. The sales representative was really friendly and helpful. He also explained the whole process he was knowledgable and gave us a great deal. The installers were very professional and the work was done perfectly within hours. Would definitely recommend Delight Solar to anyone who is looking for quality and affordable solar and great customer service.
Tuesday 13th April, 2021
Z.H Yuan from Victoria
Very good service, great price. Wonderful experience overall.
Tuesday 13th April, 2021
Ivan Zhang from Victoria
With no doubt, Delight Solar is the leading solar company in Vic now. Delight Solar is one of my most reliable and trust worth clients. From a suppliers prospect, I can see they are very professionals and have very good reputation in the market. I would like to keep working with Delight Solar.
Tuesday 13th April, 2021
Gen LI from Victoria
The staff were very professional, friendly, very helpful and easily approachable. Recommend to everyone
Tuesday 6th April, 2021
YINGJUE WANG from Victoria
I installed my solar panels last year and they have saved a few bucks on my power bills this summer. And now, finally, I had my solar battery installed too, and it looks awesome! Really looking forward to see some further savings. Delight Solar has done a brilliant job, the installation guys turned up on time, professionally geared up, cleared all rubbish after job done, they even put up a bollard in the garage for me lol! Well done Delight Solar, A++++ service!
Tuesday 2nd March, 2021
Angela Zhou from Victoria
Great service from quote to installation. All the people I spoke to on the phone, via email and the installers were really helpful. The installers were clean and tidy and left the driveway really clean. Also offered any further help needed to get it all connected to electricity grid.
Thursday 11th February, 2021
Cherry Peng from Victoria
Timely response and professional service.
Tuesday 9th February, 2021
Ren Amy from Victoria
Excellent customer service, will have their service again once my new home is settled. The service is professional and staff are so patient and friendly to all my enquires. 100% recommended
Tuesday 9th February, 2021
Jin Dong from Victoria
Excellent customer service, super reliable, always someone's there to assist with my questions, well done Delight Solar!
Monday 4th January, 2021
Ryan Wijewantha from Victoria
What a fantastic and professional business. Desmond & the team was punctual, extremely helpful, and did an exceptional job. I can not speak highly enough of their workmanship. I would highly recommend this company to anyone looking to install solar panels.
Monday 4th January, 2021
Wei Qi from Victoria
Recently had my solar system installed via Delight Solar. Very professional and good service. Highly recommended.
Tuesday 15th December, 2020
Alexander Hernandez from Victoria
I have to say this, the boys who put the panels up are really professional. Love the gears, the way they handle tools and panels. My brother and I kept watching their work for hours. They turned up on time, not talking much and just focus on the job. Love it!
Wednesday 4th November, 2020
Chung Phan from Victoria
Person call me very nice, answer my question. I have different price, delight solar compare and tell me what good what not. My english no good, delight solar patient and help me form and apply goverment discount. People install very profession and fast, all finish one day, delight solar service vey very nice.
Tuesday 13th October, 2020
Memory Chu from Victoria
From start to finish it was an easier experience than I anticipated. Whole team involved was great, really helpful, starting from package price, application submission, installation, contact electricity retailer and etc. Special thanks to Connie and Serena answering all my questions and concern. I would definitely recommend this company with no hesitation.
Wednesday 30th September, 2020
Noah Harris from Victoria
Very good product & service, I will definitely recommend Delight Solar to my family and friends.
Wednesday 30th September, 2020
Aaron Davis from Victoria
I like Delight Solar. Even during this pandemic and stage 4 lock down when installation cannot proceed, they are still performing the best customer service, whenever I have concern and questions. Love it A++++
Tuesday 29th September, 2020
Sonny Yang from Victoria
I chose Delight Solar recently as the company has given me free "Far-infrared heating panel", it worth for $499. Victoria is now under stage 4 lock-down, solar panel installation work has been delayed, however Delight Solar just shipped the panel to my place. Before the summer comes, i have already benefited from the this company's product, so surprise. It is so much better than normal heating system, you won't feel dry and it doesn't cost much on electricity spends. More importantly, if i don't tell you, you think it is just a painting on the wall! No noisy and so beautiful. Melbourne's weather is so unpredictable and i don't want to turn on the gas heater when i only need to stay in one room. This "Far-infrared heating panel" is so good. I just fell in love with it.
Wednesday 1st July, 2020
Lava Ong from Victoria
We engaged Delight solar to install a 6.6kW System and a battery system, to help bring down our electricity costs, and give us some back up when the power goes down. We had a few quotes from other companies, and the advice we were given did not seem right. However, we received a quote from Connie, and she laid it out very simply, and it all seemed to make sense. She was so efficient, just gave us the information we needed and a quote, which was refreshing. The installation was done in one day, and the guys did a good job and answered all of our questions. Overall, a good experience and well priced for the quality of equipment they used.
Tuesday 16th June, 2020
Era S from Victoria
Charles was very quick to come over to my place and explain everything in detail. Even though it took bit longer to install, once the crew arrived they finished the job in a day. Connie was very helpful in getting the inverter optimised. Great communication. Highly recommended!
Tuesday 9th June, 2020
Leon Chong from Victoria
Fortunately caught the solar rebate and just had a set of solar panels installed on the roof. It has been super smooth to deal with the entire team from Day 1. Desmond was expert and patient to explain my heaps of questions at the initial stage, along with his polite customer service team and as well as the professional installation crew. Appreciate Delight Solar for their top class service. I would definitely recommend them to my friends for any solar panel enquires in the near future.
Sunday 17th May, 2020
Chris P from Victoria
Thanks delight solar company we saving a lot of money, good workers and customer services, we are very pleased with the installation.
Monday 11th May, 2020
Paul Chaplin from Victoria
Even though there was a little bit of hiccup during installation, Connie swiftly solved the problem and everything was sorted and she explained the whole situation to me in detail. She was patient and willing to listen to my concern. We had a couple of conversation over the week. I couldn't be happier now with good savings from the solar system. Keep up the good work =]
Monday 11th May, 2020
Adam from Victoria
Very helpful when I selecting the panels and inverter. The installation was done by technicians very professional.
Sunday 10th May, 2020
Stephanie P. from Victoria
I am so happy with the aftercare service i have received from your team. A massive shout out to you guys for providing me an exceptional customer experience. I would recommend Delight Solar to anyone looking at engaging in a quality solar company that also understands the meaning of genuine customer service - Great work all!
Sunday 10th May, 2020
Maria Y from Victoria
I had my solar system installed in January, they came to sell us the system and we were very impressed with how they conducted themselves and help us to applied the Victoria solar rebate. Also, the installation team were very professional and efficient. I have received my first bill since going solar and even though it only covered half the billing cycle, my bill was significantly reduced. I am more than happy to recommend delight Solar to anyone.
Thursday 23rd April, 2020
Wen Y from Victoria
I'm someone that always does my research before purchasing something and solar was no different. I interviewed 6 companies as I didn't want any cowboys doing the job. Delight solar sent account manager who works in the office and understood the systems and explain all the process and products and installation. Install date was set in a reasonable time and then got a call to say a space had come up sooner and would I like to move the install date (which I did) during the pandemics. Because my husband and I both are working from home at the moment, we are concerning about the bills. Luckily we had it soon !! Installing team was great it was very professional and efficient, they all wore the face mask to protect themselves as well as us, we are so appreciated about their considerateness. Thank you Delight Solar!!
Monday 13th May, 2019
Bryan CHU from Victoria
Reliable company, Great customer services. The whole team is very easy to work with and we're very happy with the outcome.
Monday 13th May, 2019
Guangli Yin from Victoria
The best Customer service guy when it comes to installing Solar. This company runs on a well systematic and wonderful customer service oriented policy. Try this company and you wont regret it.
Tuesday 7th May, 2019
Boris Ding from Victoria
Recommended by a friend. Desmond is the best guy. He answers any question and carefully explain the cons and pros of other difference options. The panels are installed as the promised time frame even it is a really busy period. Dominic, the solar panels installer, is a professional. He is so knowledgable and understanding what he is doing. He explains all the ways to put the panels, how to limit the lose of panel capacity, etc.. Absolutely will recommend to all my friends.
Sunday 6th January, 2019
K S from Victoria
Great experience with Delight Solar. Best price in the market and highest standard of serivce and products. Highly recommended!
*Please note that supplier ratings, reviews, and opinions shared on yoursolarquotes.com.au are the opinions of the reviewers alone and do not reflect the views or opinions of Your Solar Quotes. Read more at our Terms & Conditions under 'Installer Reviews.'
Delight Solar Top Solar Service Locations