About Daniel Shea Electrical and Solar (Solar Company)
11 Ronald Crescent, Benaraby 4680

0411229786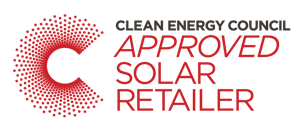 Daniel Shea Electrical & Solar is a Gladstone based company. We provide Solar Power solutions and experienced electrical works for domestic, commercial and industrial premises. At Daniel Shea Electrical & Solar, we have built our reputation on quality workmanship and customer service.
Daniel Shea Electrical and Solar - Solar Panel Brands
LG, REC
Daniel Shea Electrical and Solar - Inverter Brands
Fronius, ABB, Solax
Daniel Shea Electrical and Solar - Solar Battery Brands
LG Chem
Solar Power
Hybrid Solar
Solar Hot Water
Off Grid Solar
Solar Maintenance/Upgrades
Commercial Solar installations
Read Daniel Shea Electrical and Solar Customer Reviews
Thursday 25th February, 2021
Fiona Grambauer from Queensland
I used this local business to install a new solar system, they were quick to respond provided different options and cost points with quality products. The tradesmen were prompt, courteous and cleaned up after themselves. Exceptional service I will definitely recommend them and be using them for all our future electrical work
Tuesday 9th February, 2021
John Bell from Queensland
I have been super impressed with this company's low key and honest sales approach which won me.
Tuesday 2nd February, 2021
Ian John Neal from Queensland
Great communication and excellent service. Would highly recommend Daniel for his professional approach to his customers.
Tuesday 29th December, 2020
Stephen McGachie from Queensland
Great service, on time turned up when agreed kept me informed along the process for my new 10kW Solar installation. I wanted to use a local company for my first solar system so I had support that national companies just would not provide. Highly recommend this company for solar system don't be fooled with cheap online offers that are not what they seem.
Thursday 10th December, 2020
Ian Boge from Queensland
Great service and skills, with follow-up access for queries.
Wednesday 9th December, 2020
Sue Purcell from Queensland
Prompt and efficient service and installation
Wednesday 9th December, 2020
Rob Hetherington from Queensland
New solar install. Fast installation, very neat finish with conduit and fixings. Great job!
Saturday 14th November, 2020
Darwin Britos from Queensland
Great to deal with, provides outstanding customer service from providing a quote to final installation. The team was awesome, in that they were punctual, efficient and workmanship was top quality. Very happy with the service provided and would happily recommend them.
Sunday 1st November, 2020
Miles Clarke from Queensland
Could not thank Dan highly enough for going out of his way on a Saturday and at short notice in getting power hooked back up to our house. We really appreciate it. Great service is hard to find these days but is definitely a trait for dan at DSES. Thank you heaps. You definitely helped us get out of a bind. Highly recommend.
Tuesday 20th October, 2020
Zoe S from Queensland
Great people to deal with. Took the time to help me fully understand solar panels and battery systems. Prompt service. Cleaned up fully on installation day. Highly recommended Dan and his team at DSES.
Saturday 17th October, 2020
Steve Arnott from Queensland
Daniel is good guy, he'll talk to you plainly and has the patience to explain and not stick to industry jargon. He won't pressure you (I waited over 6 months between his consult and my install, saving up funds needed), he's quite happy for you to do own research and answer questions after that. I got 3 solar quotes, looked deeply into solar components in that time between. Daniel got my business with quality components and a prompt install that cleaned up after themselves.
Tuesday 13th October, 2020
Chris Tame from Queensland
Prompt and efficient service and installation.
Wednesday 7th October, 2020
Adam Jaenke from Queensland
Had solar installed some months ago. Installation was quick and professional and follow up service has been excellent. First full power bill since the install was a pleasant surprise. Highly recommended.
Wednesday 7th October, 2020
Ross Hamilton from Queensland
Daniel was a pleasure to deal with. The installation went as planned and communication was very good.
Wednesday 8th July, 2020
Noel Jones from Queensland
Daniel and team are great and I would recommended them to anyone
Tuesday 5th September, 2017
Rob from Queensland
Great service, professional workmanship and friendly bunch of guys. Well done Daniel!
Tuesday 10th February, 2015
Kirsty Anderson from Queensland
Daniel and his team are fantastic and very well priced. I would highly recommend them to anyone needing electrical or solar work at their place.
*Please note that supplier ratings, reviews, and opinions shared on yoursolarquotes.com.au are the opinions of the reviewers alone and do not reflect the views or opinions of Your Solar Quotes. Read more at our Terms & Conditions under 'Installer Reviews.'
Daniel Shea Electrical and Solar Top Solar Service Locations