Is Crawford Electrical & Solar the best solar installer for you?
We've collected thousands of installer reviews to make sure your search for solar is safe & hassle-free.
Click 'Compare 3 Quotes' below to make sure that you're getting a good deal.
About Crawford Electrical & Solar (Solar Company)
336 River Rd, Tarrawingee VIC 3678, Australia

0438342654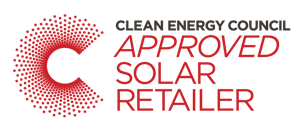 Solar Power
Hybrid Solar
Solar Hot Water
Off Grid Solar
Solar Maintenance/Upgrades
Commercial Solar installations
Read Crawford Electrical & Solar Customer Reviews
Friday 19th June, 2020
Martin Dillon from Victoria
Great service highly recommend Steve
Friday 31st January, 2020
Amanda from Victoria
Very thorough work & top quality. Steve really knows his stuff & is really helpful with innovative energy solutions. Highly recommend
Wednesday 20th November, 2019
Charlie Riddell from Victoria
Everything is doable and hassle free.
Saturday 12th October, 2019
Natasha Lobban from Victoria
No job is too big or small for Steve. We have used him for small fixes in our home through to fit out of our processing shed. He gets the job done quickly and works to budget. I have found his knowledge to be excellent and have no hesitation in recommending him for electrical work.
Sunday 28th July, 2019
Jack from Victoria
Great service, with an understanding of what the client wants and needs. It is always great to see Steve work with the client on their design and offer suggestions without pressure.
Saturday 27th July, 2019
Jase & Cait from Victoria
We hired Steve to do a complete re-wire of our 1920's period home. His communication was prompt, and he advised us of any problems before works commenced; via an inspection. We were grateful of this as nervous 1st time renovators. Time frames and quote given were reasonable, and his work and friendly demeanor excellent. We will most likely him again for solar installation. Thanks Steve
*Please note that supplier ratings, reviews, and opinions shared on yoursolarquotes.com.au are the opinions of the reviewers alone and do not reflect the views or opinions of Your Solar Quotes. Read more at our Terms & Conditions under 'Installer Reviews.'
Crawford Electrical & Solar Top Solar Service Locations