About Countryside Solar (Solar Company)
level 1, 16 mcdougall street, milton 4064

0402180144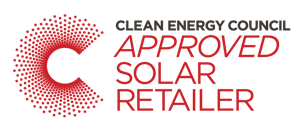 Countryside Solar is 100% Australian owned and operated company which has been helping Australian Households and Businesses to save on their electricity along with contribute to cleaner environment. When we set out to transform the way people get power, we knew we had to make the process as simple as possible. That's why we handle every aspect from start to the finish. As we and our partners work really hard to deliver the high quality systems with great services at affordable prices. We cover QLD , Tasmania and WA atm but expending to NSW and VIC soon.
Countryside Solar - Solar Panel Brands
Canadian Solar Panels, Q cells Panels, Jinko Panels, ET Panels, Rec Panels
Countryside Solar - Inverter Brands
Sungrow inverter, ABB Inverter, Sma Sunnyboy and Fronius Inverter
Countryside Solar - Solar Battery Brands
Telsa, LG and Sonnen batteries
Solar Power
Hybrid Solar
Solar Hot Water
Off Grid Solar
Solar Maintenance/Upgrades
Commercial Solar installations
Read Countryside Solar Customer Reviews
Wednesday 11th September, 2019
Jim Carter from Queensland
Thank you for your service . We were extremely impressed with Nick's knowledge of his products which were spot on as we have done our research too. i love the fact that he come over to check everything was in order to install the solar panels including roof pitch and meter box etc unlike other people did not wanna come over and said they looked at the google. Now we got our 1st power after solar installation which saved us more than Nick said so a great news. we would highly recommend Countryside solar to anyone who looking for solar system.
Thursday 8th August, 2019
James Smith from Queensland
They installed exactly what they said they would also on the day they arranged all my questions were answered promptly. A good company to deal with in Tassie. And a big thank you to Nick to come and talk to us and Gide us all the way.
Friday 22nd February, 2019
Ritu Maan from Queensland
The guys turned up early, were very prepared and began working almost immediately. They finished quickly and I was very impressed with the workmanship. Excellent people to deal with and my system is producing more than i have been promised.
Countryside Solar Top Solar Service Locations