About Cosmic Solar (Solar Company)
L1/92 Railway St South Altona 3018

0383980838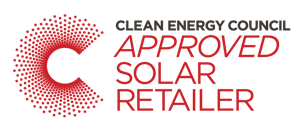 At Cosmic Solar, customer satisfaction tops the list of our values. We live our values by endeavouring to install the very best solar system solution at the most reasonable price. Plus we only partner with tried and trusted providers who share our values and who take pride in exceeding industry standards for best in class care and service. All to provide you with the best Cosmic Solar experience for you to enjoy the many benefits of Solar energy. Upon receiving your free quote request, one of our highly experienced solar specialists will meet with you at your convenience to start you on your solar energy journey and be with you every step of the way. We understand it's a significant investment, so we make it a priority to provide you with all the proper information on hand before you make your decision. When we meet, we have the opportunity to share information so we can tailor our solar solution to your specific needs. Cosmic Solar joins other like-minded companies who work in or support the clean energy sector. We ensure that we are up to date with the latest industry developments, networking opportunities, contributing expertise to key industry discussions and having a voice to represent the sector. Cosmic Solar only employ accredited Clean Energy Council designers and installers, so partnering with Cosmic Solar you can feel confident that your system will be safely installed by a qualified professional.
Cosmic Solar - Solar Panel Brands
Jinko/Trina/Seraphim
Cosmic Solar - Inverter Brands
Fronius, GoodWe, Solis
Solar Power
Hybrid Solar
Solar Hot Water
Off Grid Solar
Solar Maintenance/Upgrades
Commercial Solar installations
Read Cosmic Solar Customer Reviews
Saturday 12th October, 2019
Kiran Shah from Victoria
When we were researching solar installers, we were looking for the best quality for the best price. The bonus with choosing Cosmic Solar was their fantastic advice, personal approach and understanding of our needs.
Tuesday 8th October, 2019
J Miller from Victoria
Chose Cosmic Solar after evaluatiing multiple proposals from the highest rated companies in the area, and reading communication from past customers.
Monday 2nd September, 2019
Leonard from Victoria
Easy communication, on time installation, professional guidance. Good result.
Cosmic Solar Top Solar Service Locations