About Cooper and Co Electrical Services (Solar Company)
19 McDivitt Court, Worongary

0402129220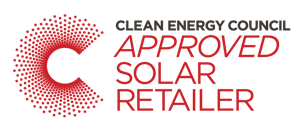 Solar Power
Hybrid Solar
Solar Hot Water
Off Grid Solar
Solar Maintenance/Upgrades
Commercial Solar installations
Read Cooper and Co Electrical Services Customer Reviews
Wednesday 1st April, 2020
Leanne from New South Wales
Highly recommend this company. Punctual, reliable and the boys do a great job.
Thursday 19th March, 2020
Hayley Maree from New South Wales
Tom and his staff offer nothing but quality electrical work at a very reasonable price. They are very efficient, friendly and professional. I recommend Cooper and Co electrical to everyone I know.
Thursday 27th February, 2020
Emily Merryn from New South Wales
Friendly and reliable. Does a fantastic job and would recommend to friends and family! 10/10 would hire again.
Friday 8th November, 2019
Donna Clarke from New South Wales
Highly recommend Cooper & Co for all your electrical work. Prompt, professional and reasonably priced.
Monday 21st October, 2019
Madie from Queensland
Professional, comprehensive and friendly service from a reliable source. Can't recommend highly enough.
Friday 6th September, 2019
Shane Perry from Queensland
I use Tomas and the guys all the time for jobs we get for tenants and landlords. Always reliable and great value.
Saturday 17th August, 2019
Paul Butler from New South Wales
Tom happily completed the upgrade of our commercial distribution board on a weekend so they didn't impact business operations.
Sunday 30th June, 2019
James Harvey from Queensland
Cooper and Co. provides honest, punctual and professional service.
Sunday 12th May, 2019
Michael Greenhatch from Queensland
Very professional and friendly service along with quality work all done at a great price. 10/10 Highly recommend.
Saturday 13th April, 2019
Ian Hogan from Queensland
Tom and his staff are a professional and friendly team to work with. Tom provided a fair priced quote for fans, lights, powerpoints and TV wall mount in our Emerald Lakes apartment. The work was done on schedule and on budget. Just what we needed.
Cooper and Co Electrical Services Top Solar Service Locations