Is Cherrigrand Developments the best solar installer for you?
We've collected thousands of installer reviews to make sure your search for solar is safe & hassle-free.
Click 'Compare 3 Quotes' below to make sure that you're getting a good deal.
About Cherrigrand Developments (Solar Company)
15B Melville St, South Plympton SA 5038, Australia

0421843440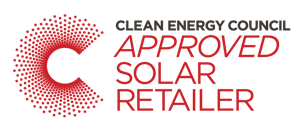 Small locally owned company giving old fashioned personal service. 2 Years experience working for the big companies now branching on our own. All CEC qualified for Design, Installation and Battery Storage
Cherrigrand Developments - Solar Panel Brands
Jinko, Seraphim, Canadian Solar, Leapton, Q Cells
Cherrigrand Developments - Inverter Brands
Growatt, Goodwe, Solar Edge, Fronius, SMA, Solis
Cherrigrand Developments - Solar Battery Brands
Growatt, LG Chem, Alpha ES, BYD, Hyve
Solar Power
Hybrid Solar
Solar Hot Water
Off Grid Solar
Solar Maintenance/Upgrades
Commercial Solar installations
Read Cherrigrand Developments Customer Reviews
Wednesday 16th June, 2021
Jamie from South Australia
Guys were really good and professional, Im using them again.
Tuesday 15th June, 2021
Sandra from South Australia
Excellent, no problem, neat and tidy and asked all questions politely, very informative.
Thursday 10th June, 2021
Lindsay from South Australia
The guys were excellent, easy to deal with and the job completed to a high standard
*Please note that supplier ratings, reviews, and opinions shared on yoursolarquotes.com.au are the opinions of the reviewers alone and do not reflect the views or opinions of Your Solar Quotes. Read more at our Terms & Conditions under 'Installer Reviews.'
Cherrigrand Developments Top Solar Service Locations