Is Central Solar Systems the best solar installer for you?
We've collected thousands of installer reviews to make sure your search for solar is safe & hassle-free.
Click 'Compare 3 Quotes' below to make sure that you're getting a good deal.
About Central Solar Systems (Solar Company)
31 Crombie Ave, Bundall QLD 4217, Australia

0755103036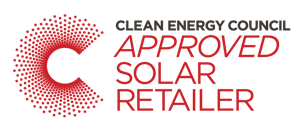 Established in 1978, Central Solar Systems is a highly regarded solar business with more than 40 years of experience in the solar industry. Our director is an electrical engineer, renewable energy engineer and Clean Energy Council accredited designer of solar power systems. We provide installations of solar power systems, battery storage and pool heating systems on the Gold Coast, in other parts of South East Queensland and in Northern NSW. We are still growing because we stand out by providing our customers with a more personal, no nonsense, informative experience throughout the entire sales, installation and ongoing support processes. This is backed up by our customer reviews. We have a comprehensive range of solar panel, battery storage and pool heating components from reputable manufacturers with proven local support in Australia. Our solutions are expertly designed using the best quality components to meet each individual customer's needs and budget. Our solutions therefore offer the best quality, real savings, real value and solid warranties. Discussing your needs face to face with a highly experienced engineer will result in a much better solution that will last longer and save you more money.
Central Solar Systems - Solar Panel Brands
SunPower, SOLARWATT, Hyundai, Jinko, Phono, JA Solar
Central Solar Systems - Inverter Brands
Fronius, Fronius Hybrid, Sungrow, SolaX, Opal Switch
Central Solar Systems - Solar Battery Brands
BYD, SOLARWATT
Solar Power
Hybrid Solar
Solar Hot Water
Off Grid Solar
Solar Maintenance/Upgrades
Commercial Solar installations
Read Central Solar Systems Customer Reviews
Sunday 25th April, 2021
CW from Queensland
Thankyou to Ray and his solar team. Very knowledgeable, answered questions that was, price was very reasonable and the ongoing service has been excellent. The installation team came when they supposed to, were very friendly and professional. All over great experience dealing with Central solar. Thanks
Wednesday 13th January, 2021
Scotty Russell from Queensland
Ray's team put in the extra time and effort. Very happy all round, price, service, product etc. Thanks!
Monday 28th December, 2020
Des Janetzki from Queensland
Ray was very knowledgeable and professional from the beginning to the end, and the after sales assistance was fantastic. Installation crew were also top notch and very professional. I would highly recommend Central Solar to any one looking into anything Solar for your house or business.
Wednesday 23rd December, 2020
Katrina Eite from New South Wales
All aspects of the job were done well from quote to finish including checking in a few days later. Ray was very knowledgeable and takes pride in his work
Wednesday 23rd December, 2020
Cheryl Sinclair from Queensland
We would highly recommend Ray and his team from Central Solar Systems.From start to finish we were impressed with Ray .He was very professional and not at all pushy.He was always in touch with us and keeping us informed with what was happening.His workers were really good and cleaned up after themselves.Our previous bills were between $450 -$500 now with solar it was $60 . Very happy ! Cant complain about a thing. Thank you Ray
Thursday 17th December, 2020
Terry Bynon from New South Wales
Ray knows his products and how they work. He easily educates you on how the sytem will run. Seamless installation by the team. Follow up afterwards was outstanding. Really thought id be left to figure out best power company etc. 6 mths later and hes still emailing and offering assistance. Highly recommended. Terrence Bynon CASSI President
Sunday 23rd August, 2020
Jim Ross from Queensland
Very happy with Ray and the Team at Central Solar Systems! They have done an excellent job installing my new Solar System from start to finish. Great communication all the way through, flawless installation, competitive pricing and reliable after sale service. I highly recommend Central Solar Systems to anyone who is looking to install Quality Solar panels, reliable Pool heating or Hot water system. Thanks guys!
Tuesday 16th June, 2020
Chris Duckworth from Queensland
Ray came highly recommended from a friend who recently had solar installed and I was extremely happy with the service that he and his team provided. The level of care and professionalism with the consultation, installation and training processes was second to none and is a rare quality in trades these days. Thanks for the great experience and a fantastic result.
Tuesday 16th June, 2020
Garry Appleby from Queensland
We are very happy with our system. Ray and his installers did an excellent job designing and installing the system. While it is a top end system, it performs exactly how it is supposed to. We went for a 10.8kW system consisting of 27x400w Sunpower Maxeon 3 solar panels and a Fronius Primo 8.2kW single phase inverter. This system is extremely efficient producing in excess of 45kWs on a sunny winter's day. I got quotes from 4 solar companies for the same system configuration and Central Solar Systems got the job because of Ray's excellent customer service as well as pricing.
Tuesday 2nd June, 2020
greg march from Queensland
Ray knows his stuff and has given excellent service. Both before and after installation. The installation team were quick, efficient and courteous. Thank you.
Tuesday 29th October, 2019
Shaun Sheep from Queensland
Absolutely Brilliant!!! I would never contemplate using the services of anyone else. After speaking to several " solar re-sellers" it was a breath of fresh air to come across Ray Cooper at Central Solar Systems. Ray's experience and knowledge was ultra impressive. He really cared about designing the most optimum system and he did just that. I am 100% happy with the outcome. You would be crazy to have solar designed and installed by anyone else.
Tuesday 22nd October, 2019
Serica Goodliffe from Queensland
Purchasing solar was a daunting prospect as there are so many "sales people" out there but few experts. I immediately felt like I was dealing with someone who really knew what they were talking about and I have been extremely happy with my experience with Central Solar Systems from quote to installation to the after sales assistance. Great investment and fantastic savings on my energy bills.
Tuesday 18th June, 2019
Donna Martin from Queensland
Ray is a breath of fresh air to the industry with his honest and professional manner, as well as his excellent customer service. I highly recommend Central Solar Systems.
Tuesday 18th June, 2019
Ray Norman from Queensland
Very helpful people - up front, no BS. Great system. Excellent service.
Wednesday 12th June, 2019
Ian Berthelsen from Queensland
I strongly recommend Ray for the following reasons: He is an experienced electrical engineer who provides valid objective information in terms you can understand. This is in stark contrast to high-pressure, ill-informed commission sales people who merely parrot their scripts and use tactics to hammer home a sale. He tailored a system to meet our criteria for the best-performing,quality system at an affordable, competitive price. The job was completed two weeks ahead of the projected date by skilled, qualified tradesmen. We are very happy with the installation by Central Solar Systems
Tuesday 11th June, 2019
Stuart and Irene Dorrough from Queensland
Great service by central solar systems and there tradesmen. Ray has delivered a service that is rare these days. Our system is producing so much power. We are proud we used central solar systems
Tuesday 11th June, 2019
Leo Ayoub from Queensland
Excellent service. The installers were professional and punctual and work carried out on site was of a high standard. We received a follow up site visit from Ray after installation.
Tuesday 11th June, 2019
Charles Yamine from Queensland
Ray Cooper turned out at the exact time scheduled for our first meeting. Absolutely straight to the point. NO selling pressure (or tactics) just facts. Ray answered all of my questions. He also offered me extra valuable information in order to assist with my decision making process. Ray used his drone to survey the roof for the proposed solar system. He showed me exactly where and how the solar panels were to be installed. Although I had spent a considerable amount of time and resources, to research solar panels systems and inverters, prior to my meeting with Ray, the level of expertise and accumulated industry knowledge he displayed was highly impressive. The installation of my 6.4Kw solar system,was executed on time, professionally and without any fuss. The system has worked brilliantly as expected. The sheer passion that drives Ray Cooper and Central Solar Systems is evidenced by the optimum level of customer service and unrivaled efficiency.
Tuesday 11th June, 2019
Andrew Vane from Queensland
Ray was great, he came out and explained everything. Other Solar companies either didn't show up or they quoted by Google Earth. Our system was installed on time and we are very happy with the products we have chosen. A big thanks Ray for your advice and for the follow up service that you have provided.
Tuesday 11th June, 2019
Darrel Garbutt from Queensland
Ray is very knowledgeable and easy to work with.He built my 6.6kw solar system with superior quality components within the time-frame and budget that he had quoted.The installation was carried out in a very professional manner by his highly experienced staff ie-Stuart,Sam,Sharpie. My thanks to you all. Darrel
Tuesday 11th June, 2019
Annabel Donovan from Queensland
We were extremely impressed with the service both before, during and after installation. Ray was easy to deal with and explained all options and guided us as to the best option for our family. The installers were friendly, very tidy and efficient. When our meter was replaced the gentleman doing it commented on the quality of installation and the professional job that was done. Very happy customers.
Tuesday 11th June, 2019
Dmitri Chafikov from Queensland
As a long term return customer I would highly recommend Ray and the Team at Central Solar Systems! Exceptional customer service, very competitive price and flawless installation! I have installed two solar systems with these guys over the years and also a pool heating system and on all occasions I was very happy! My first system was 3.5 kWt installed back in 2012 and the second one was 10.9 kWt solar and a separate pool heating system installed recently at my other property. What I especially liked - was the fact that Ray gave me a complete picture by numbers on how exactly the system will generate the positive returns on my investment! And the after sale customer service is just amazing! Ray still contacts me whenever there is a good deal on energy market - thus optimizing my investment returns even further! Very, very happy! Thanks to Ray and the Team at Central Solar Systems!
Tuesday 4th June, 2019
Dallas Collitt from Queensland
Ray is amazing at recommending the best systems, and explaining everything in very thorough detail. Pricing was very reasonable and definitely comparable (and even cheaper) than some of the other big solar companies. Even after having our system for 15 months, Ray touches base to see how everything is going and still tries to find ways to help us make more savings. Fantastic before, during and after sales service. Couldn't recommend Central Solar more highly.
Tuesday 4th June, 2019
Barry Bertram from Queensland
From our first conversation Ray has been very helpful with all the required information and advice to fit a 5kw system to my house with a capability to retro fit a 15kw ducted airconditioning system the next week. Both solar and aircon systems run above expectations. The Installation was quick and has proven to be very efficient. The price was excellent and I would happily recommend Ray.
*Please note that supplier ratings, reviews, and opinions shared on yoursolarquotes.com.au are the opinions of the reviewers alone and do not reflect the views or opinions of Your Solar Quotes. Read more at our Terms & Conditions under 'Installer Reviews.'
Central Solar Systems Top Solar Service Locations