About Blake Campbell Solar (Solar Company)
13 Wendouree Dr, Kialla VIC 3631, Australia

0413323947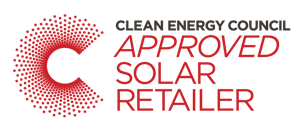 Blake Campbell Solar is a family owned and operated business based in regional Victoria servicing Victoria's domestic, commercial and battery storage renewable energy systems. Currently servicing solar in Shepparton and the Goulburn Valley Region
Blake Campbell Solar - Solar Panel Brands
JA RISEN LG SUNGROW
Blake Campbell Solar - Inverter Brands
FRONIUS SUNGROW
Blake Campbell Solar - Solar Battery Brands
LG Chem Tesla
Solar Power
Hybrid Solar
Solar Hot Water
Off Grid Solar
Solar Maintenance/Upgrades
Commercial Solar installations
Read Blake Campbell Solar Customer Reviews
Sunday 29th November, 2020
Adrian Dow from Victoria
Couldn't be happier with our solar installation by Blake and his team. He was honest and upfront about the costs and rebates available, and made the application process extremely easy. We had a particularly tricky install, but Blake was still able to make it all work and the job is very neat and tidy. I highly recommend Blake for any Solar installation in the Shepparton area.
Thursday 15th October, 2020
Lucas White from Victoria
I can't recommend Blake and his team high enough. From the quote, through to the installation it was such smooth process and the install team made a tough installation look very easy. We are very grateful! If your getting Solar quotes, make sure you also give Blake a call.
Saturday 19th September, 2020
Rachel Wheeler from Victoria
Just had solar installed in my home last week. Fantastic crew. Blake ensures everything runs smoothly and is always in contact with each step and available if I had questions. Highly recommend. Thanks Blake and team for a smooth install.
Wednesday 16th September, 2020
Greg Jones from Victoria
Was very refreshing to deal with Blake and his team, from the initial consultation were he was very honest and upfront and best of all realistic with all things solar and how it would impact our home and bills, we called many solar companies to compare all quotes but found Blake to be the most thorough and show genuine care in what he does, a great local business that we highly recommend
Wednesday 5th August, 2020
Jaclyn Bell from Victoria
Extremely happy with Blake's service and honesty, he made the process very simple, he was not pushy at all and has followed up multiple times to make sure everything is ok! Come recommended from a lot of other people and we now know why, thank you
Thursday 11th June, 2020
Thomas Dunlap from Victoria
Great job Blake! On time, professional service. Highly recommend
Friday 5th June, 2020
Rod Croft from Victoria
Thanks Blake, No BS advice, answered all our questions and more. Quick turn around time from quote to install. Very happy with the neat and quick installation of 13.2kw on our roof!
Friday 13th December, 2019
Kyle Power from Victoria
Well where do I start? What a pleasant and refreshing experience I had getting my solar installed by Blake Campbell Solar, Blake's professional and no fuss attitude was great to deal with, and also Nathan, Pat & George who did the installation were polite prompt an efficient. Highly recommended for those wanting to join the solar world. 11/10
Friday 18th October, 2019
Rob Osborne from Victoria
I recently had solar installed by Blake and cant recommend him highly enough. Blake made the whole process a breeze, explaining all the ins and outs of solar and the benefits i will gain from it, and he has a great young crew of installers. If you are looking into solar get in touch with him, 5☆ service
Monday 9th September, 2019
Janita Smith from Victoria
Blake was fantastic to deal with. Very professional and always available to answer any question. Thanks Blake
Tuesday 3rd September, 2019
Paul Tricarico from Victoria
Blake and his team are great to deal with. Very happy with my solar panels.
Friday 23rd August, 2019
Alan Cooper from Victoria
Lyn and I would thoroughly recommend Blake Campbell Solar to anyone looking to have solar power installed to their home. We found Blake to be very honest and trustworthy from day one. We were considering a 10 kw unit but Blake advised that it would not be cost effective and thus we went with a 6.6 kw unit. His installation team were also very polite, professional and punctual. Thanks Blake for the 5 star service.
Saturday 3rd August, 2019
Jacko Williamson from Victoria
Getting solar put on by Blake was one of the easiest things I've done from start to finish top quality work thanks mate
Sunday 26th May, 2019
Belinda Nunn from Victoria
we could not recommend Blake Campbell solar enough from start to finish they were 1st class, so easy to deal with and answered all our questions and we couldn't be happier with the results!!
Monday 13th May, 2019
Heather Murdock from Victoria
We had panels installed today in searing heat. The installers were dressed in uniforms, were very professional and respectful and cleaned up before they left. Extremely impressive service. Thanks Rob and Kelly.
Tuesday 26th March, 2019
Sonya Ward from Victoria
Highly recommend, great service
Tuesday 5th March, 2019
Sandie Wearne from Victoria
friendly manner and very knowledgeable with his products.
Monday 4th February, 2019
Jenny Phillips from Victoria
Lovely, lovely people to deal with; thanks all for a great system and very helpful advice. Just waiting for the solar rebate and feed in tariff to occur. A+++++++++
Tuesday 11th December, 2018
Norm Barrett from Victoria
Great product knowledge and great service would highly recommend them to anyone
Wednesday 3rd October, 2018
Josie Ganino from Victoria
If you're considering solar for your home or business, I highly recommend Blake Campbell Solar. Very helpful and professional service.
Friday 7th September, 2018
Troy Lowe from Victoria
Blake is very knowledgeable and his communication was excellent. The installation was high quality and the install crew were respectful and made awesome recommendations. Highly recommended!
Sunday 26th August, 2018
Jed Martin from Victoria
Great advice , great tradies , great installation and great price , thanks Blake and team , Jed and Judy
Saturday 11th August, 2018
Ben Ladson from Victoria
Brilliant service from a local in Blake Campbell. Looking forward to seeing the results in future electricity bills with our 5.5kw system. Keep up the great work guys.
Saturday 11th August, 2018
Gaye Bell from Victoria
Very highly recommended, no hassles and no pressure sales, has followed up many times to make sure we are happy
Saturday 11th August, 2018
Peter Hann from Victoria
Thanks Blake Campbell Solar. Great service, good advice, no pressure. It was a pleasure to do business.
Tuesday 12th June, 2018
Di Northausen from Victoria
I was impressed with Blake's professional approach and I found him to be very knowledgeable and was able to answer anything I asked.
Tuesday 12th June, 2018
Edwin Hughes from Victoria
I was having very high electricity bills $800 plus so I got on to Blake. He and his team are very professional all done in half a day. With every call or text I sent he was right there unbelievably great service. Anyway just got my first full three month bill $110 I am one happy man. HIGHLY RECOMMEND
Tuesday 12th June, 2018
Andrew Smith from Victoria
Had our system put in back in February 2017. Blake and the team we're awesome to deal with and the job was top notch. I would recommend the team to anyone interested in getting some work done by these guys.
Friday 1st June, 2018
Edwin Hughes from Victoria
I was having very high electricity bills $800 plus so I got on to Blake. He and his team are very professional all done in half a day. With every call or text I sent he was right there unbelievably great service. Anyway just got my first full three month bill $110 I am one happy man. HIGHLY RECOMMEND
Wednesday 21st February, 2018
Jackie Griffiths from Victoria
Had our system installed 20/2/18. Boys had it installed and running in next to no time. A big tick from us.
Friday 29th December, 2017
Jaimi King from Victoria
Troy and I are pleased with the service of Blake Campbell Solar. In consultation with Troy, Blake established a solar panel system which suited our family home energy requirements and has significantly reduced our quarterly billing.
Wednesday 27th December, 2017
Kevin Senior Collie from Victoria
Solar King...Blake Campbell..get on-board...great service ...with a Smile!
*Please note that supplier ratings, reviews, and opinions shared on yoursolarquotes.com.au are the opinions of the reviewers alone and do not reflect the views or opinions of Your Solar Quotes. Read more at our Terms & Conditions under 'Installer Reviews.'