About B.Solar (Solar Company)
675 Victoria St, Abbotsford VIC 3067

1800932356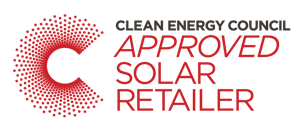 B Solar delivers solar as it should be: fast, efficient, professional and designed to enhance your life. We are always forward-thinking. We constantly imagine future cities and communities, which is why we focus on educating how people can distribute, manage and experience cleaner, independent forms of energy. At the heart of what we do, we are dedicated to delivering high quality and cost effective solar systems to our customers.
B.Solar - Solar Panel Brands
Canadian Solar EGINIG PV Jinko ET
B.Solar - Inverter Brands
ABB GOODWE Huawei SAJ Sungrow SOLAX FOXSS
B.Solar - Solar Battery Brands
LG CHEN Alpha ESS Pylontech
Solar Power
Hybrid Solar
Solar Hot Water
Off Grid Solar
Solar Maintenance/Upgrades
Commercial Solar installations
Read B.Solar Customer Reviews
Wednesday 5th August, 2020
Lewis Watts from South Australia
Very pleased with the service B.Solar provided, from initial call to installation and follow up. I would highly recommend.
Wednesday 29th July, 2020
Di James from Victoria
The company provided support and assistance every step of the way. Impressed by the way staff were available at times after hours to assist with any query, no matter how small it seemed. The installation blokes were fantastic; very courteous and professional. A good experience made great by the professional and supportive staff concerned.
Saturday 11th July, 2020
Robyn Holcroft from Victoria
Excellent company. Fantastic customer service. Andrew and Gwynne were easy to work with on my Solar Purchase. Installation team were very efficient and explained all that had to be done.
Wednesday 8th July, 2020
Arandija Vonos from Victoria
Services very good as my knowledge of emailing not knowing they helped me every step. Installer very pleasant & accommodating with the time to suit me. Overall very happy with the service.
Wednesday 10th June, 2020
Chamila from Queensland
Great company with good knowledge of what they're doing from sales to installation and commissioning. Despite some delays in the document process I'm satisfied with the decision to install solar with them. I'm getting good benefits from the electricity generated and it covers the Gov loan plus my usage. Would recommend to install from them.
B.Solar Top Solar Service Locations