About Australian Solar Installations (Solar Company)
1/9 Kohl St, Upper Coomera QLD 4209, Australia

1300796076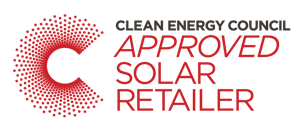 Australian Solar Installations is a registered trading name of Perstek Pty. Ltd. The company was established here on the Gold Coast in 2010. The company is run under the careful eye of Michael Percival who is the Managing Director and company owner along with his wife, Tanya. The company has strong principles based on trustworthy and truthful advice, quality product and exceptional service. Australian Solar Installations started life completing installs for other retail solar companies and has installed '000s of solar energy systems from Sydney to Coffs Harbour in NSW to Mt Isa in QLD and even as far afield as Darwin. Having a reputation for great customer service, good value solar pricing and a high degree of product knowledge gives their customers great satisfaction. They value their customers and will always bend over backwards to deliver on customer expectations. It is for this very reason that a large component of new sales come from customer referrals and local word of mouth recommendations. Australian Solar Installations genuinely want to assist everyday Australians to manage soaring electricity prices. With government rebates still on offer, now is the perfect time to get your electricity bills under control. Call today for an obligation free consultation on 1300 796 076
Australian Solar Installations - Solar Panel Brands
Risen, Hyundai
Australian Solar Installations - Inverter Brands
Sungrow, Fronius
Solar Power
Hybrid Solar
Solar Hot Water
Off Grid Solar
Solar Maintenance/Upgrades
Commercial Solar installations
Read Australian Solar Installations Customer Reviews
Wednesday 1st September, 2021
Donna Davis from Queensland
Amazing job guys - so happy with my installation. Everyone that came where very professional and lovely.
Saturday 10th April, 2021
Chris from Queensland
I tell you what, my wife and I are very lucky that dad recommended Australian Solar Installation Company to us, I say lucky as it's very rare in our days to get to deal with genuine , honest, respectful, very friendly ( even my dog Bruno the Great Dane,had no problem with Mick and his staff in the property and that was a big plus as Bruno didn't like too many people), clean etc.... company, just a simple good old fashion service. Mick, his wife and his staff are awesome, like I said, very genuine and very friendly, I like that. Our electricity bills varied around $400 to $600, and now it's $150 to $170. I highly recommend Australian Solar Installation, you will only get the best service, the best quality on the market and they are not pushy and definitely not here to rip you off, they only here to try their best to get a good savings on your electricity bill and it works damn well. Thank you again guys. Chris.
Sunday 14th March, 2021
Tim Powell from Queensland
Very much recommend Mick at Aust Solar Installations. I bought a new house which had solar on roof already but not as many panels as my last home so I wanted more. Mick did a draft of what we could get, with diagrams and pictures of roof then he came around to inspect and present. I was keen with my credit card ready but when he arrived and did an inspection, he advised the panels on the roof were a bigger capacity than we previously had on last house. He then looked at the solar power generated that day via the inverter and advised I actually already had a great system that would meet the needs of our household. He didn't have to do that. He could have sold me more but he didn't. Honest, trustworthy and knows his stuff. Thanks Mick, I'll recommend you to anyone I know keen on getting solar bc I know you'll do the right thing by them.
Monday 20th July, 2020
Greg Morianos from Queensland
I highly recommend the team from Australian Solar Installations. Their service is best in class and they use only top quality and the most reliable products for all of their installations, ensuring that you will get value for money but the quality that is durable. Look no further....
Friday 7th February, 2020
Steve Bunney from Queensland
pride in their workmanship and honest tradesman. cant go wrong ,will travel
Sunday 26th May, 2019
Fee Jover from Queensland
I have had this company install solar in our main residence twice (we had more panels added) , our rental property also , they are fast extremely efficient and follow up , super nice people and they have awesome prices , I can not recommend them more highly enough !!!
Wednesday 8th May, 2019
Sophia Choi from Queensland
I had a great experience with Australian Solar Installations - they're efficient, professional and provide friendly service. Highly recommend!
*Please note that supplier ratings, reviews, and opinions shared on yoursolarquotes.com.au are the opinions of the reviewers alone and do not reflect the views or opinions of Your Solar Quotes. Read more at our Terms & Conditions under 'Installer Reviews.'
Australian Solar Installations Top Solar Service Locations