About Australian Solar Access (Solar Company)
Suite 201, 10 Help Street

0478164054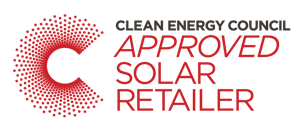 Solar Power
Hybrid Solar
Solar Hot Water
Off Grid Solar
Solar Maintenance/Upgrades
Commercial Solar installations
Read Australian Solar Access Customer Reviews
Tuesday 4th February, 2020
Micheal from New South Wales
Very tricky installation - 30kW panels on our roof - spread over 5 strings but the guys handled it like champions and stoked to be saving $2500 per quarter on power bills!
Saturday 18th January, 2020
Tara from New South Wales
Over the moon with how smoothly the whole process was. From comparing quotes to having the installers come over and put the panels on my roof. Very happy customer.
Tuesday 10th December, 2019
Abigail from New South Wales
Thank you, would recommend Australian Solar Access and certainly would use if I ever need solar installed at a new property.
Australian Solar Access Top Solar Service Locations