Is Austra Solar Power the best solar installer for you?
We've collected thousands of installer reviews to make sure your search for solar is safe & hassle-free.
Click 'Compare 3 Quotes' below to make sure that you're getting a good deal.
About Austra Solar Power (Solar Company)
Level 25, Tower 3, 300 Barangaroo Avenue, Barangaroo NSW 2000

1300237588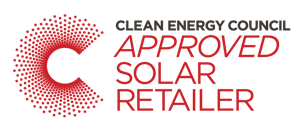 A 100% Australian Owned Company with an Australian based call centre, Austra Solar Pty Ltd provides sustainable energy solutions for Australian households and Businesses, helping create a cleaner, greener future. With over 6 years of combined Industry experience, we pride ourselves on a high level of customer service and helping our customers finding the right product suiting to their needs.
Austra Solar Power - Solar Panel Brands
LG, QCell, Longi, Jinko, Trina, Canadian, Aleo, Risen, Seraphim, Rec and More
Austra Solar Power - Inverter Brands
Fronius, Solar Edge, ABB, Sungrow, Huawei, Goodwe, Solis, Sofar, Solax, Growatt and More
Solar Power
Hybrid Solar
Solar Hot Water
Off Grid Solar
Solar Maintenance/Upgrades
Commercial Solar installations
Read Austra Solar Power Customer Reviews
Thursday 29th October, 2020
Binod Khadka from New South Wales
Best service, very cooperative and always take the job as great responsibility towards the customer.
Wednesday 28th October, 2020
Deepak Bhatia from New South Wales
A pleasure to deal with Gautam from Austra Solar. Professional and accurate service with quality service. The installation was smooth and easy and and took them only a few hours. Highly recommended and Gautam will do his best to give you the best solution as per your requirement at the best price.
Wednesday 28th October, 2020
Daniel Rizzo from New South Wales
From the get go it was a very pleasant experience. Gautam from Austra solar looked after us from start to end. Kept us informed every step of the way. Very pleasant and smooth process. Will definitely reccomend to friends and family.
Wednesday 21st October, 2020
Saidul Nisha from New South Wales
Excellent customer service, very efficient and honest way of dealing with customers. Very good price . I will recommend my family and friends. Thanks you.
Wednesday 14th October, 2020
Rhea Taneja from New South Wales
Amazing customer service! They provide great quality panels along with easy installation. I'd highly recommend Austra Solar.
Wednesday 14th October, 2020
Arlene from New South Wales
Good customer service and affordable prices and easy installation.
Thursday 1st October, 2020
Nigel Martins from New South Wales
Affordable and the best prices for solar panels out there. Friendly and good customer service
Thursday 1st October, 2020
Ayush from New South Wales
Great quality solar panels and inverters, with excellent customer service and hassle-free installation. Would definitely recommend Austra Solar for solar system solutions!
Friday 25th September, 2020
Akash Nainani from New South Wales
The best company for installing Solar panels! Highly recommend Austra Solar Power
*Please note that supplier ratings, reviews, and opinions shared on yoursolarquotes.com.au are the opinions of the reviewers alone and do not reflect the views or opinions of Your Solar Quotes. Read more at our Terms & Conditions under 'Installer Reviews.'
Austra Solar Power Top Solar Service Locations