About Amazing Solar Solutions (Solar Company)
12/260-276 Abbotts Rd, Dandenong South, Vic 3175

1300025955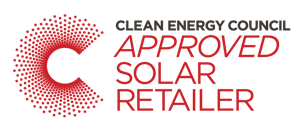 We are a Clean Energy Council Approved Solar Retailer! Our team is highly customer focused! Once you click to buy we take full responsibility - getting your government rebate processed, distributor approvals, installation done only by our; A-Grade, qualified and Clean Energy Council (CEC) accredited installers, getting your compliance done and even applying for your grid connection! We have already helped thousands of homeowners and lots of businesses with their sustainable solar solutions; helping them reduce their power bills and enabling the planet to scale back its Australian carbon footprint. We are totally committed to our planet, environment issues, and humanity this really means we are absolutely committed to providing you with up-to-date, the foremost advanced technologies in solar energy at ultra-competitive prices and therefore the level of service you'd just love! Find out for yourself, click to buy now or select us as one of your Solar Choices.
Amazing Solar Solutions - Solar Panel Brands
All CEC listed panels
Amazing Solar Solutions - Inverter Brands
All CEC listed inverters
Amazing Solar Solutions - Solar Battery Brands
LG Chem
Solar Power
Hybrid Solar
Solar Hot Water
Off Grid Solar
Solar Maintenance/Upgrades
Commercial Solar installations
Read Amazing Solar Solutions Customer Reviews
Thursday 20th August, 2020
Anthea Jackson-Rushford from Victoria
Joey was just on the ball and so proactive! So glad I took his call! All organised and so efficient from the get go! They appear to be a very good company and judging from all their reviews, I'm glad I've signed up! :) thank you Joey!
Wednesday 19th August, 2020
Peter C from Victoria
Great service, good follow up. The inspector commented on the high quality work. Got lots of support on the way.
Tuesday 18th August, 2020
Natalie Hudson from Victoria
Amazing solar team are really professional and helpful.....I just signed the contract and they did the rest from A to Z. Will definitely recommend my friends and family....Keep giving same customer satisfaction...Cheers
Saturday 25th August, 2018
Rajat Jolly from Victoria
GOOD PRODUCT. GOOD PRICE. GOOD SERVICE. HIGHLY RECOMMEND AMAZING SOLAR SOLUTIONS! One of my friends installed with them before, they were really happy with their services. So, when I was looking for Solar, I got a few quotes and then I called these guys.. They gave us European products with better price and they did a very neat installation. I am very happy with them. You can go with these guys. They'll do a good job.
Amazing Solar Solutions Top Solar Service Locations