About ALS Engineering (Solar Company)
95 Larkin PLace East Kurrajong NSW 2758

0477121444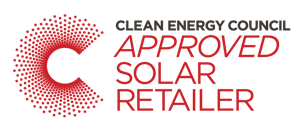 ALS Engineering started as an electrical company installing solar for other retailers and was tied with installing cheap unreliable systems that were underperforming and leaving customers disappointed. We partnered with Tindo Solar the only Australian Manufactured solar panel and SolarEdge to deliver a premium system with market-leading performance and warranties that we are proud to put on homes and have our name against.
ALS Engineering - Solar Panel Brands
We are partnered with the Australian Owned and Manufactured Tindo Solar Tindo is made right here in South Australia and we are not only delivering a premium product but also supporting our local manufacturing and keeping jobs local.
ALS Engineering - Inverter Brands
SolarEdge with optimisers and Monitoring.
ALS Engineering - Solar Battery Brands
Tesla and LG Chem
Solar Power
Hybrid Solar
Solar Hot Water
Off Grid Solar
Solar Maintenance/Upgrades
Commercial Solar installations
Read ALS Engineering Customer Reviews
Wednesday 22nd April, 2020
Simon from Queensland
From the first contact with ALS Engineering to the time the installers left they were very professional, and I am very happy with my system. It looks great! The system is running very efficiently and producing what ALS told me it would.
Monday 9th March, 2020
Steve from Queensland
The ALS team delivered a high-end product and service from initial consultation and design through to delivery of installation and technical support. Great to have a passionate Aussie company not willing to compromise quality and Australian manufacturing for extra sales. Loving the SolarEdge monitoring system and Tindo panels!
Friday 28th February, 2020
Monique from Queensland
Great service, Luke was very pleasant to deal with. Love tracking my usage and how it's working from my app, doing better than I expected with my shading issues.
ALS Engineering Top Solar Service Locations