About ALS Engineering (Solar Company)
95 Larkin PLace East Kurrajong NSW 2758

0477121444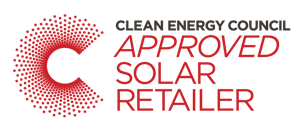 ALS Solar was originally created as an Engineering company with the goal of developing a solar system that would deliver unrivalled, lifetime value to Australians while maintaining the highest level of integrity. As an Australian owned and operated company, this goal was critical to the founders of ALS due to the major lack of integrity witnessed throughout the solar industry, with the common misconception that poor quality, offshore products can provide a sound investment for Australians. We are proud to say the ALS Solar team has achieved this goal with stringent, ongoing research and development into the industry's most reliable products leading us to partner with Tindo Solar, Australia's only manufacturer of solar panels, successfully delivering Australian systems our clients can trust. ALS Solar has built an internal team of CEC approved installers to ensure our high quality and integrity values are maintained during the installation process. Our teams of experienced tradesmen and technical advisers span across the east coast of Australia and are committed to providing a solar solution for your specific needs. Working across residential, commercial, and rural projects of all sizes and scope, we are committed to delivering a quality result with industry leading products, reliability and warranties while ensuring exemplary customer service and advice for our clients. ALS Solar is wholly Australian owned and operated, and we would love the opportunity to show you why our solar systems are the best value for your investment in renewable energy.
ALS Engineering - Solar Panel Brands
ALS Solar are proud to be partnered with the only Australian owned and manufactured solar panels built in Australia for Australian conditions. Tindo Solar designs and manufactures technologically advanced, quality solar photovoltaic (PV) modules which are specifically tailored to suit the harsh Australian environment. Tested in Australia at the Desert Knowledge Testing Centre in Alice Springs you can trust that they are extremely durable and are perfectly designed to last and perform in the Aussie conditions. It is this stringent manufacturing and field testing process that allows Tindo to offer an industry leading product warranty through ALS as their preferred partner in NSW and QLD. Choice Magazine also rated Tindo Solar 'Best Overall' solar panel for two years in a row, determining that their panels performed the overall best in their testing fields.
ALS Engineering - Inverter Brands
SolarEdge, Fronius, Enphase
ALS Engineering - Solar Battery Brands
Tesla Powerwall and LG Chem
Solar Power
Hybrid Solar
Solar Hot Water
Off Grid Solar
Solar Maintenance/Upgrades
Commercial Solar installations
Read ALS Engineering Customer Reviews
Sunday 1st November, 2020
Theresa D from New South Wales
I could not fault any part of the work done on the whole process, very happy. Thank you!
Sunday 1st November, 2020
Ivan H from New South Wales
I'm very happy with all aspects of the install - from initial contact through to final set up.
Sunday 1st November, 2020
Fran J from New South Wales
Customer service and installation absolutely superb. The installation team was great - really efficient, a pleasure to have on site, and when they left everything was spick and span, not a single speck of dust left behind. I've only had the system for a week, but everything seems to be working perfectly. I chose this particular product because of its great reviews and becuase it is Australian made
Wednesday 22nd April, 2020
Simon from Queensland
From the first contact with ALS Engineering to the time the installers left they were very professional, and I am very happy with my system. It looks great! The system is running very efficiently and producing what ALS told me it would.
Monday 9th March, 2020
Steve from Queensland
The ALS team delivered a high-end product and service from initial consultation and design through to delivery of installation and technical support. Great to have a passionate Aussie company not willing to compromise quality and Australian manufacturing for extra sales. Loving the SolarEdge monitoring system and Tindo panels!
Friday 28th February, 2020
Monique from Queensland
Great service, Luke was very pleasant to deal with. Love tracking my usage and how it's working from my app, doing better than I expected with my shading issues.
*Please note that supplier ratings, reviews, and opinions shared on yoursolarquotes.com.au are the opinions of the reviewers alone and do not reflect the views or opinions of Your Solar Quotes. Read more at our Terms & Conditions under 'Installer Reviews.'
ALS Engineering Top Solar Service Locations