About Allstar Solar (Solar Company)
1 Arafura Lane, Keysborough, VIC 3173

0413012512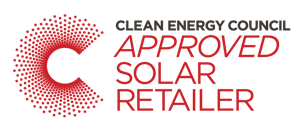 Allstar Energy Solutions is an Australian owned, one-stop energy cost reduction solution provider. Our multi-disciplined teams have proven success in helping Australian businesses across different industries in reducing up to 70% of electricity costs with our tailor-suited turnkey solutions.
Allstar Solar - Solar Panel Brands
Jinko Solar, JA Solar, Seraphim, Qcell
Allstar Solar - Inverter Brands
Fronius, Huawei, SMA, Delta, SOlis, Kehua, Sungrow, Goodwe
Allstar Solar - Solar Battery Brands
N/A
Solar Power
Hybrid Solar
Solar Hot Water
Off Grid Solar
Solar Maintenance/Upgrades
Commercial Solar installations
Read Allstar Solar Customer Reviews
Friday 8th January, 2021
Samantha from Victoria
Had a great experience with Reuven. Affordable pricing, explained the process clearly & we look foward to seeing our savings shortly
Thursday 3rd September, 2020
Muhammad Bhojani from Victoria
5 stars
Tuesday 21st July, 2020
Alyna Zheng from Victoria
Good service, had good experience with Nick. Job was done perfectly.
Wednesday 15th July, 2020
Shuran Li from Victoria
Helped us installed solar panels. Very good service and good quality products.
Tuesday 7th July, 2020
Kun Qian from Victoria
Good service. Easy to get technical support. Save good money from the bills with the soalr system. Highly recommanded.
*Please note that supplier ratings, reviews, and opinions shared on yoursolarquotes.com.au are the opinions of the reviewers alone and do not reflect the views or opinions of Your Solar Quotes. Read more at our Terms & Conditions under 'Installer Reviews.'
Allstar Solar Top Solar Service Locations