About All-Stacks Electrical (Solar Company)
2/6 Burns St, Mackay QLD 4740, Australia

0400399483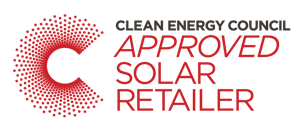 Solar Power
Hybrid Solar
Solar Hot Water
Off Grid Solar
Solar Maintenance/Upgrades
Commercial Solar installations
Read All-Stacks Electrical Customer Reviews
Wednesday 17th November, 2021
Annaleise Van Loenen from Queensland
Easy to deal with, friendly and was able to fix our air-con issue pretty easily and without a mess. Thank you
Friday 22nd October, 2021
Matthew Wilson from Queensland
Nathan and the team at All Stacks did a fantastic job installing my 6.6kw system. It was set up with no fuss, cheaper than competitors, using quality panels and inverters. Nathan and the team communicated well, were polite and punctual, respectful and their workmanship was excellent. Their install is neat and efficient and I'd have no hesitancy recommending Nathan for future work. He took the initiative to upgrade our switchboard and was there to explain all monitoring and tracking. His process to register the system for online monitoring was extremely smooth and was contactable after the install. Thanks Nathan and team. Awesome work!
Wednesday 14th July, 2021
Angie Davenport from Queensland
We are so happy we had a friend recommend All-Stacks Electrical. They were fantastic from start to finish. It was so easy organising what we needed with Nathan. The quality of the work he and his team have done is amazing!! Couldn't recommend them enough!
Wednesday 25th November, 2020
Mitch Algate from Queensland
Had the pleasure of dealing with All-Stacks Electrical for a new connection we required on our property. Everything you'd expect from a professional business, timely and fair priced. Thanks again team
Wednesday 4th November, 2020
Luke Dickerson from Queensland
We decided to contact All-Stacks after being given the royal run around and waiting over 3 months for 2 other solar companies (not local) that kept changing the install date and offering us free "upgrades" as compensation... From my initial phone call with Nathan requesting 10-13kw system, he offered a cost effective solution within a few minutes (without the half hour sales pitch) and Within 2 days, we received an onsite evaluation and quote via email Upon accepting the quote, installation and commissioning was complete in less than 2 weeks... What impressed me the most, is what happened a few months after our system had been installed, we were having trouble with some of our circuits randomly tripping out for no apparent reason and me thinking it was an issue with the install, called Nathan and explained the issue to which he answered: "I'll be there soon". I found the cause minutes later and let Nathan know. You just don't get that kind of service from any solar company! Kudos to you Nathan.
Tuesday 1st September, 2020
Jody Morphy from Queensland
It's such a nice feeling to have complete faith in a company. Thank you, your service from start to finish was next level. Highly recommend!!
Tuesday 16th June, 2020
Dan Hamilton from Queensland
All-Stacks are the real deal! Couldn't be happier with their work, Nathan and the team are an absolute pleasure to deal with.
Tuesday 16th June, 2020
Lewis D from Queensland
Great service and high quality installations from the team at All-Stacks. Highly recommend!
Wednesday 19th June, 2019
Bronwyn Wilson from Queensland
Again another young family having a go
Friday 7th September, 2018
Jack Joass from Queensland
Nathan is a great bloke! Easy to work with! Great Lekky and also great solar installer.
Friday 7th September, 2018
Maire Tuhilani Nooroa from Queensland
Top quality work! Will recommend
Friday 7th September, 2018
Matthew Isokangas-Smith from Queensland
Great local bloke in Mackay. If you're chasing quality workmanship contact Nathan from All-Stacks Electrical!
*Please note that supplier ratings, reviews, and opinions shared on yoursolarquotes.com.au are the opinions of the reviewers alone and do not reflect the views or opinions of Your Solar Quotes. Read more at our Terms & Conditions under 'Installer Reviews.'
All-Stacks Electrical Top Solar Service Locations