About Airlek Airconditioning & Electrical (Solar Company)
9-11 Johnson Rd, Tuggerah NSW 2259, Australia

0481819176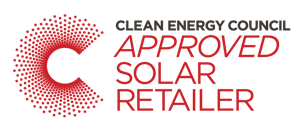 We are a fully Australian owned solar power company and we specialised in residential solar systems. We will work with you to design a boutique solar system tailored to your needs. Range of Quality Solar Panels: Solar Inverters More Choice of Batteries Best Price Guaranteed 10 Years Installation and Workmanship Warranty CEC Certified Installers Complete Range of after Sales Guarantee
Solar Power
Hybrid Solar
Solar Hot Water
Off Grid Solar
Solar Maintenance/Upgrades
Commercial Solar installations
Read Airlek Airconditioning & Electrical Customer Reviews
Thursday 4th February, 2021
Adam Kahl from New South Wales
I was very happy with the neat work, professional attitude, and innovative solutions applied during the installation of 4 new A.C. units by the Airlek team. I was very impressed with their attention to detail.It was a pleasure to deal with Brandon due to his friendly, sincere approach.
Friday 15th January, 2021
Michael Crawford from New South Wales
Very impressed with the quality service and installation of my solar system. Brandon's knowledge and advice was invaluable in helping me make my descision to go with Airlek. Thank you Brandon and the team i would not hesitate to recommend this company if you are looking for professional and friendly group of people.
Friday 8th January, 2021
Shaun Allen from New South Wales
The installation was done to a very high standard. They put down drop sheets and minimize mess and spent quite a bit of time cleaning up after the job was done. Joe was professional, efficient, informative, polite clean and delightful person. I would give 10 stars.
Thursday 7th January, 2021
Keshav Pant from New South Wales
Had the pleasure of Brandon coming out to service my AC unit. He was very polite, knowledgable and efficient. Highly recommend Brandon and the entire team at Airlek Airconditioning and Electrical.
Sunday 13th December, 2020
Roy Buffay from New South Wales
Have been using Airlek Airconditioning & Electrical over the past few years and the service has been continually fantastic. Fast, efficient and reliable. Will be upfront with price and what's best suited to your needs. Not only installed our Split Air conditioning system but managed to help our neighbours who had recently broken down as well. Really reasonable guys and couldn't recommend them enough.
Sunday 13th December, 2020
James F from New South Wales
5 Stars
Monday 26th October, 2020
Brielle M from New South Wales
We recently had an Actron Ducted system installed in one day running beautifully and the outdoor unit was nice and quiet. Airlek was very easy to work with from the quote to the install tidy prompt and cleaned up after themselves. Great job guys.
Thursday 9th July, 2020
Daniel G from New South Wales
Excellent installation of our two AC units. A pleasure to deal with from start to finish. Highly recommended this first class service
*Please note that supplier ratings, reviews, and opinions shared on yoursolarquotes.com.au are the opinions of the reviewers alone and do not reflect the views or opinions of Your Solar Quotes. Read more at our Terms & Conditions under 'Installer Reviews.'
Airlek Airconditioning & Electrical Top Solar Service Locations