About Advanced Energy (Solar Company)
6 Bourton Rd, Merrimac QLD 4226, Australia

0435673573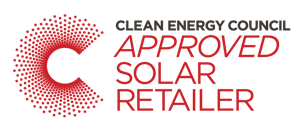 We understand that life is short and there is better things to do than worrying about the rising costs of electricity. The team at Advanced energy are here to deliver the very best solar solutions to all Australian homes and business. We believe everyone should have access to nothing but the best quality solar systems available at an affordable price. We offer different finance options to suit all situation where the repayments are less than your current Electricity bill. *Clean Energy Council Approved Retailer *Master Electrician Association *25 years performance warranty *10 year workmanship warranty *20+ years solar experience *10,000+ Solar Installations across Australia and New Zealand *100,000+ solar panels installed *Lifetime support of the system We look forward to giving you an easy no obligated experience with us. We have done the research for you so let us share our 20+ years of knowledge with you.
Advanced Energy - Solar Panel Brands
JINKO , Phono, REC , QCELL
Advanced Energy - Inverter Brands
SUNGROW, Fronius , SMA , Solar Edge
Solar Power
Hybrid Solar
Solar Hot Water
Off Grid Solar
Solar Maintenance/Upgrades
Commercial Solar installations
Read Advanced Energy Customer Reviews
Tuesday 10th March, 2020
Emma Louise-Taylor from Queensland
Corey and his installation team were amazing from start to finish. Corey was informative, quick to respond and more than happy to answer any questions we had. The finance company Advanced Energy recommend were super easy to deal with and had a really quick turn around time. Corey arranged installation of our solar panels within 2 weeks from our first contact which was super impressive coming up to Christmas. The installation team were friendly and explained everything to us and went over how to use the app. The app you get is amazing and you can see a live feed of the input. All round we are really happy with our solar panels and have had no problems. I would highly recommend Advanced Energy and Corey to anyone that was considering getting solar panels.
Saturday 7th March, 2020
Khaled Annewetey from Queensland
Highly recommend Advance Energy and the whole process from the start was awesome as credit goes to Corey for making it so easy. I shopped around for other solar deals but Advanced Energy had exactly what we wanted and the price was below the competitions.
Wednesday 12th February, 2020
Nadia Harrison from Queensland
The guys at Advanced Energy were amazing. Whilst we were renovating our home and restoring our roof they were very patient with us on when we needed them in, shuffling around their bookings to accommodate ours to coincide with the roof repaint. Assisting us all the way through our installation process. Very informative, professional and smooth process - would highly recommend Advanced Energy.
Tuesday 3rd September, 2019
Carl Waters from Queensland
I got solar installed on my property this week & had the pleasure of dealing with Corey from ADVANCED ENERGY, if any of you home owners are interested in making long term power savings along with a positive change towards the environment give him a call, very informative, professional with a rapid response... Highly recommend the Advanced Energy team for all your solar needs.....
Thursday 22nd August, 2019
Ryan Carr-Ketu from Queensland
I can't recommend Advanced Energy highly enough, not only did they do a great job on our solar install which is already paying for itself in power savings but we recently decided to paint our house, we were going to paint around the solar panels on the roof but decided after 1 coat it looked terrible so we decided to remove the panels and paint the entire roof. We called Corey and explained our situation to him, he dropped what he was doing and come and removed the panels that same day meaning the painters didn't have to wait long to continue their job. They really go over and above for all their clients. You will not be disappointed.
Advanced Energy Top Solar Service Locations