Is ACDC Energy the best solar installer for you?
We've collected thousands of installer reviews to make sure your search for solar is safe & hassle-free.
Click 'Compare 3 Quotes' below to make sure that you're getting a good deal.
About ACDC Energy (Solar Company)
Alderley St, Toowoomba QLD 4350, Australia

0745256600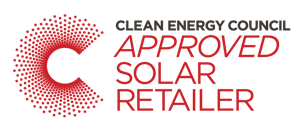 ACDC ENERGY is an Award Winning Solar and Battery storage system Specialist. Having won the Prestigious "Best OFF-GRID system in Australia" Awarded by "SELECTRONIC" themselves and Judged also by Solar industry Professionals. ACDC ENERGY is a family owned specialist company that prides itself on the quality of it's systems , it's staff and provide honest advice utilising our Industry expertise & experience. ACDC Energy are FRONIUS service Partners, SMA PowerUp Partners, REDBACK "GOLD" approved partners , TESLA Certified Installers , REC PRO trust Certified. Clean Energy Council Approved Retailers & SMART ENERGY COUNCIL "MASTER Installers"
ACDC Energy - Solar Panel Brands
REC SOLAR , SOLARWATT , SUNTECH
ACDC Energy - Inverter Brands
FRONIUS , SMA , SUNGROW , REDBACK , SELECTRONIC, FIMER, HUAWEI
ACDC Energy - Solar Battery Brands
TESLA PW2, POWERPLUS , PYLONTECH , YHI , SONNEN , LG CHEM , BYD
Solar Power
Hybrid Solar
Solar Hot Water
Off Grid Solar
Solar Maintenance/Upgrades
Commercial Solar installations
Read ACDC Energy Customer Reviews
Wednesday 14th July, 2021
David Low from Queensland
I've dealt with Terry over an inspection for some damaged solar panel inverters, he had been absolutely fantastic in describing the issues and options available. He has been very generous with his time in providing assistance and advice on these system. Not only is Terry technically knowledgeable, but he had also kept himself updated to the application of Australia's Clean Energy Council regulations. I would now only deal with CEC certified solar accredited installers, and will definitely call on Terry for any future work. He's a real asset in this industry
Wednesday 14th July, 2021
David Balfour from Queensland
Excellent customer service and advice, highly recommend Terry and the team for all your electrical needs
Wednesday 14th July, 2021
Michael Slattery from Queensland
Terry and his team are great to deal with, everything is explained in detail and the installation of our new solar system and hot water system happened seamlessly and on time. Just received our first power bill since our install and it's down $600 from the previous bill, we couldn't be happier with the service from ACDC Energy. Highly recommended.
Wednesday 14th July, 2021
Aimee Fay from Queensland
These guys are fantastic! Very professional and knowledgeable. They give the best advice on what is best for your needs. I highly recommend seeing them!
Wednesday 14th July, 2021
Roslyn Feurer from Queensland
Paul's advice is second to none, you would not want to shop anywhere else when it comes to Solar, he is on top in his field
Wednesday 14th July, 2021
Wayne Althaus from Queensland
We've had Terry and his professional team install our new Air conditioner and new Stiebel Eltron hot water heat pump and are very happy with the service provided , we would highly recommend them
Wednesday 14th July, 2021
Caroline Hamlyn from Queensland
I can't praise the service I received highly enough. With a tripping switch knocking out power points in the kitchen, I had a speedy response to my dilemma from ACDC with two electricians arriving early in the morning to check things out. Problem solved in no time with professional and courteous service. A very happy customer.
Thursday 17th June, 2021
Hardy Alhaus from Queensland
Incredible knowledge base and customer service.Paul and his team offer many years of experience and are up to date with all the new technology.
Wednesday 2nd June, 2021
Caroline Hamlyn from Queensland
With a tripping switch knocking out power points in the kitchen, I had a speedy response to my dilemma from ACDC. A very happy customer.
Saturday 15th May, 2021
Bruce Squelch from Queensland
Quick response to enquiry. Job done quickly and efficiently. Great people and company to deal with. Totally recommend ACDC for solar and electrical.
Wednesday 21st April, 2021
Cynthia Muggles from Queensland
ACDC energy have been amazing, we have a solar system that has been installed and maintained by them. The whole system and installation has been of the highest quality. I cannot fault this business, Terrys advice has been spot on with our needs, he listened and gave us solutions that have worked really well for us! (He even future proofed it for us) Thank you Terry and ACDC energy for the fabulous service and product
Sunday 17th May, 2020
Leisa Helen Clark from Queensland
The team from ACDC Energy installed our aircon, installed some bedside lamps and also changed our power board to be compliant and to allow Ergon smart readers. I'm looking forward to getting Solar installed in the near future and will definitely be getting Paul and Terry on the job. We are enjoying our lovely aircon. My husband and son especially love the air con for when they have to do Karate at home during COVID-19.
Wednesday 13th November, 2019
Leon Pettet from Queensland
Great company to deal with
Thursday 8th August, 2019
Erin Weeden from Queensland
The off grid system we had installed by Terry and his team has been done professionally and the support during and after the install has been excellent. I can't recommend them highly enough.
Thursday 18th July, 2019
Aimee Elise from Queensland
Paul and the team are awesome! They provide quality products and services, give fantastic advice and are so friendly and professional to deal with. I cannot recommend them enough!
Thursday 20th June, 2019
Sonja Naumann from Queensland
Quality products and their knowledge of everything solar is vast. Thankyou for the work you did for us. Very efficient and cost effective. Happy customer.
Thursday 20th June, 2019
Sam Coombs from Queensland
We just had ACDC install a solar and battery system on our home. The whole process was easy, the install team were efficient and tidy. Very professional team that I can highly recommend.
Monday 29th April, 2019
Bruce Tame from Queensland
I had the air-conditioner in my investment property die. Spoke with Paul Lemming and a new unit installed very quickly. Paul Lemming went the extra mile and his advice was second to none, it was the best. 5 star performance
Thursday 31st January, 2019
Shareene Andrews from Queensland
The team at ACDC Energy excel in their field. They service and quality is like none I have ever experience. To have a company that is top of their field locally is very impressive. Thank you for the work you have done!
Tuesday 22nd May, 2018
John Lethbridge from Queensland
These guys are great. I use them for all my solar power stuff. They've saved me thousands! Can't say enough good things.
*Please note that supplier ratings, reviews, and opinions shared on yoursolarquotes.com.au are the opinions of the reviewers alone and do not reflect the views or opinions of Your Solar Quotes. Read more at our Terms & Conditions under 'Installer Reviews.'
ACDC Energy Top Solar Service Locations